A man was frustrated that his baseball team was losing
He then used his son to hit a rival fan
Fights during games are common. Individuals usually use their fists or whatever item is available to be used as a weapon.
But using a little boy as one is something different.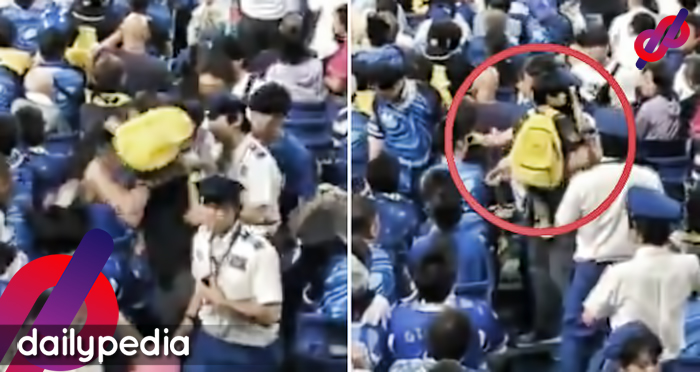 The Hanshin Tigers and the Yokohama DeNA BayStars were playing each other on a Tuesday night and the Tigers were trailing by four points.
For one man, this was really disheartening.
The video shows a man carrying his little boy in his arms. He is shown being escorted by authorities for committing a disturbance.
#阪神タイガース#横浜DeNAベイスターズ
阪神ファンが暴れてる
最終的に子供ぶん投げて喧嘩に pic.twitter.com/gK1uNGgaZc

— 名前を入力してください (@noname_1145) July 2, 2019
Apparently, he was so pissed off that his team was losing that as he was making his way out, he took his little boy and slammed him on the head of a fan of the opposing team.
The victim got up instantly and confronted the father. Authorities made sure he got out there quick.