Her boyfriend was busy at the counter attending to customers but when he saw his girlfriend his mood changed.
She truly knew that his boyfriend loves her so much by the way he looks at her.
She had felt the love that words can't even express
A Twitter user named Yadira posted a video clip of her boyfriend named Paco while he was working as a cashier at Wal Mart. He was steadily working until he noticed his girlfriend taking a video of him.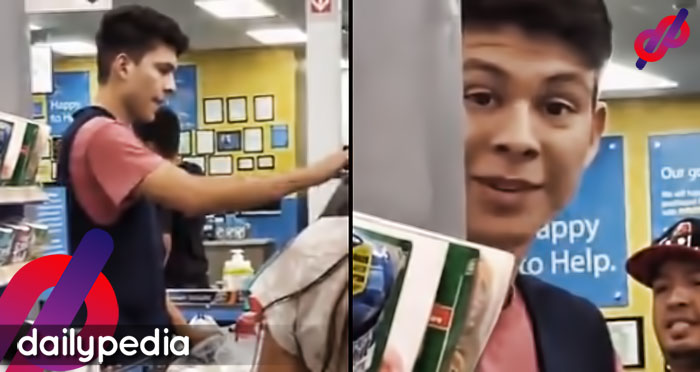 This brought a smile to his face and his obvious joy at seeing her just warmed the hearts of many netizens. The video went viral with a total of 3.4 M views on Twitter.
his mood changed 😭😭❤ I love my bf pic.twitter.com/g53vdbrf29

— •yadi• (@_yaya10_) July 10, 2019
In an interview with the Dailypedia via direct message, Yadira said that moment her boyfriend change his mood, she had felt the love that words can't even express.
"His reaction shows me that it's not just words, he truly loves me because I can totally see it on his face and the way he looks at me."
This cute couple have been together for two years now.
— WHOLE LOTTA RED ❤️ (@Fatbaby255) July 11, 2019
To have a successful relationship her advice is "Before being boyfriend and girlfriend be each other's best friends, trust each other and support each other in everything you do. Don't let other things interfere if you have a strong relationship nothing can break it and respect each other."