Yeng Constantino's husband met an accident while cliff diving
The singer shamed a doctor online
Yeng Constantino and husband Yan Asuncion recently took a vacation in Siargao but it wasn't all fun.
According to the singer, her husband got into an accident and was not given the best treatment.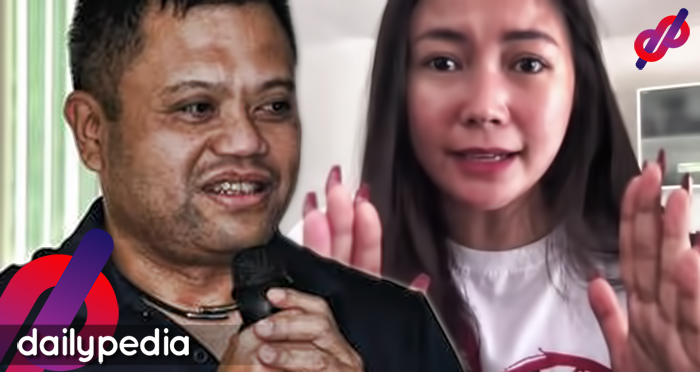 Constantino proceeded to social media to criticize the doctor in charge, Dr. Esterlina Luzares-Tan, and even went as far as posting her picture.
Netizens criticized the singer for 'doctor shaming', given the fact that Siargao is an isolated area and does not possess a high level of hospital care.
Surigao del Norte 1st district Rep. Francisco Jose "Bingo" Matugas was not happy with how Constantino shamed the doctor. Matugas said that his district has always been keen on improving their medical services.
"Even if this accident did not happen, the upgrading of our hospitals and their facilities has always been one of our priorities."
Constantino made a vlog addressing the incident and mentioned the doctor many times, expressing her frustration towards the low level of treatment that her husband received. Matugas felt that Constantino was being a bully, using her celebrity status to talk down to people. The doctor was mentioned many times and Matugas felt that Constantino made her look like the type of doctor that doesn't care about her patients.
"She was depicted as an insensitive and uncaring public servant and this is something that I cannot support. While I welcome any constructive criticism that may be hurled against our programs, projects, and governance, I cannot countenance any form of bullying against hardworking public servants."
Matugas mentioned that due to lack of manpower, Dr. Luzares-Tan does things that are not part of her job description, and is a hard-working public servant with zero complaints.
"Dr. Tan also performs what all other doctors in the hospital do – she attends to patients and emergencies. There are a lot of public servants who are like her – performing more than what they are tasked without complaining and despite the limited resources given to them. We must thank them for staying in public service, not bash them online.
"Ms. Constantino might not have liked how Dr. Tan responded to her or interacted with her during their stay in the hospital. This does not mean, however, that she did not do her job. This is also not a justification for shaming the good doctor online. There is a proper forum for that."
Matugas made it clear that any accusation could turn into a libel case, especially if done online.
"This is a good time to remind everyone that any public and malicious imputation of a crime, vice or defect, whether it is real or not, as long as it tends to cause dishonor, discredit or contempt against a person is considered libel. The penalty is higher if libel is committed online.
"Please be assured that we will continue to exert all efforts in improving our hospitals in Siargao Island. This includes providing all the necessary facilities so that our doctors can provide their patients with the best care possible."
He also posted screenshots of Nica Jaucian, a student of the Ateneo de Manila School of Medicine, who saw what really happened.
According to Jaucian, Dr. Tan did everything she could to treat Asuncion. Dr. Tan concluded that Asuncion was in a normal condition, but Constantino requested more tests be done, to which the doctor obliged.
They did their best w the resources they had! We WITNESSED the doctor conducting necessary tests and her husband was cleared and NORMAL. They even did extra tests (kahit na certain na healthy siya) cause Yeng pushed for it.. they did that despite having ALOT MORE PATIENTS IN NEED

— Nica Jaucian ✌ (@JAUCIANthesheep) July 20, 2019
Jaucian was really pissed off because Dr. Tan actually had patients that were in worse condition and were critical, but because Constantino is a celebrity, she was attended to first.
Jaucian said that Constantino was really demanding and did not acknowledge the fact that the district is labeled as a 5th class municipality.
Totoo naman na kulang resources & manpower.. Pero she can't expect the govt to make their public hospital conditions like tmc or makati med 🙁 not only maaffect yung rep ni doc but also kawawa yung locals. The tourism will take a hit and majority of their income comes from that

— Nica Jaucian ✌ (@JAUCIANthesheep) July 20, 2019
The netizen also said that the hospital they went to was the best in the region since it was more advanced than the others, but this was not enough for the singer.
Actually, the dapa hospital is good compared to other provincial centers. The fact they have an ultrasound, X-ray, an infrascanner, ECGs, and more equipment that costs millions of pesos shows na di sila neglected. 🙂 but then, to fund all centers to make it St Luke's level isn't-

— Nica Jaucian ✌ (@JAUCIANthesheep) July 22, 2019