City Engineer's Office of Iloilo city buys a drone worth 800,000
Raises suspicion as the next administration will be doing an investigation
Regular drones sold in the Philippines cost a little over 50,000 pesos and training on how to use them can range from 10,000 to 15,000 pesos, videos and books included.
Now, netizens are bashing Engineer Haydee Villanueva of the City Engineer's Office (CEO) in Iloilo City for pricing a drone system deal at 800,000 pesos.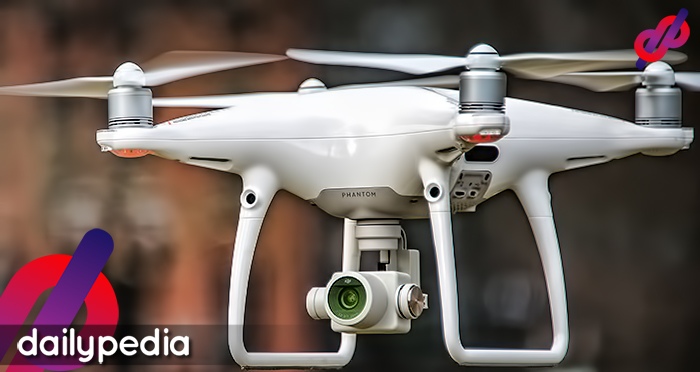 In an interview, Villanueva said that the reason for the pricing is that the deal comes with a variety of training sessions and components.
"The P800,000 is not only limited to the single item, madamo na siya nga component. May ara na siya Real Time Kinematic (RTK) Receiver, rover, DJI Phantom IV Drone, and also included are three sets of training for the personnel."
With the help of the drone system, the CEO will be able to map out the city with ease.
"The system has the ability to gather data such as distance, coordinates, and elevation which are needed by the CEO for our mapping, designing of the drainage and road networks. The RTK Receiver also has the capacity to provide live and real time on the ground data."
Iloilo City is prone to disasters so it will benefit from the drone.
"A lot of local and national agencies have been coming to ask for our mapping so we really need a high level instrument which is more efficient and dasig ang output. As you know, Iloilo City is a highly urbanized city. Actually, purpose hindi lang sa drainage and mapping but actually para mapicturan man ang vertical structures sa Iloilo City and in unfortunate events such as disasters, we can assess the damaged structures."
The importance of this equipment was emphasized back in 2016 when it was first requested but it was only this year that it was given attention.
"Amo na ginrequest ni Mayor Jed, the real time monitoring report. We requested it since 2016 pa but there was a delay on the procurement because the supplier cannot comply with the required specs."
The head of General Services Office, Joren Sartorio. said that the system is just part of the P2.995 million purchases of the CEO.
"Upon verification, the CEO is the end-user which has the primary accountability and responsibility sa utilization sang drone and its supporting program. The drone and its software program totaled to around P800,000."
Villanueva made it clear that the 2 million peso purchase included important things such as laptops, printers, and projectors.
"Ang fund ginkuha sa CDRRMO (Disaster Risk Reduction and Management Office) kay kami wala kami kwarta. It included laptops, printer, projectors kay ang amon ginagamit subong is personal. Actually, damo pa kita need para man ma-improve aton service but as you can see ginamat-amat pa lang namon because amo pa lang ni gani grabe na ang comment."
Villanueva is aware that they are getting trashed on social media.
"I hope nahatagan ko na sabat ang duha-duha or may gaduha-duha pa sang mga logistics nga na-provide sang siyudad sa amon. Nahatag ko na ang sabat, kabay mahatagan hustisya kag maintindihan sang tanan nga amon ginhimo para sa kaayuhan sang siyudad. This time hopefully ma-correct namon ang mga records kay gina-validate man na."
The deal is very suspicious to many, including the new incoming mayor of the city, Jerry Treñas, who says that he will be conducting an investigation into the whole thing.
The current mayor Jose Espinosa III said that he welcomes it.
The current city administrator Hernando Galvez said that the incoming administration should not conclude anything because everything that was done during Espinosa's term was legal.
"Masakit nga akusahan ang mga incumbent sang overpriced kon hambalon mo na overpriced it is criminal what if at the end of the day, they will realize nga wala gale and damage has been done. For me at this point of time, it is very premature for them to make such statement na overpriced because sila bal-an man nila nga there is such a process kung paano ka maghimo sang presyo,"I can generally say na wala kita overpriced transactions. Tanan nga transactions during our term were all regular and valid."