Drei Molero graduated his college with the help of his drag persona
He really has proven that career and passion can be done with hard work and time management
Drei was planning to pursue his "Drag Career"
Drei Molero has inspired people for being a student leader by day and a drag queen by night. Drei shared his graduation photos on his Twitter account, showing his two sides.
He has proven that pursuing a career and a passion at the same time can be done with hard work and time management.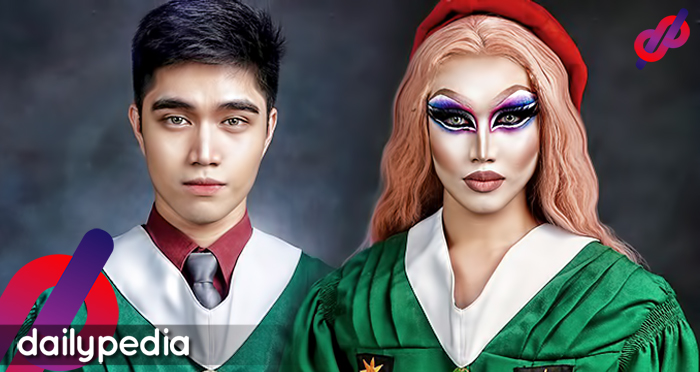 He graduated with a course of AB English at Far Eastern University.
He posted his photos with the caption "I couldn't have survived college without my Drag Persona, Gummy X."
https://twitter.com/dreimolero/status/1143428353791156224?s=21&fbclid=IwAR3hrITkD4x_-u7tNZGVAYfAKkNBCtXjA_WoW4SgdcEo1WwHYyL0Gxz18VM
Drei sees drag as a way to express himself. He dedicates his success to his friends and to the Haus Of Uh who became his second family.
"They have been very supportive and fair to me and have been my second family. Sobrang nakakainspire because kami kami din yung support system namin especially when one of us is struggling with our personal issues," he said in an interview with Dailypedia via twitter message.
F*ck Gender Norms #PrideMarch2019 #GummyX pic.twitter.com/hIxKuWY9SA

— drei (@DreiMolero) June 29, 2019
After graduation, Drei is planning to pursue his "drag Career". Drag is now a form of art that getting started to be noticed. He would love to be a part of it and contribute to it.