An arrogant customer cut in line while buying Angelica Reyes was buying buko
The arrogant customer wanted to be served first
The vendor served Angelica first because he believes in being fair
Angelica Reyes realized that people who do not have much in life know the value of being fair.
She went on Facebook and shared the story about an arrogant customer and a buko vendor.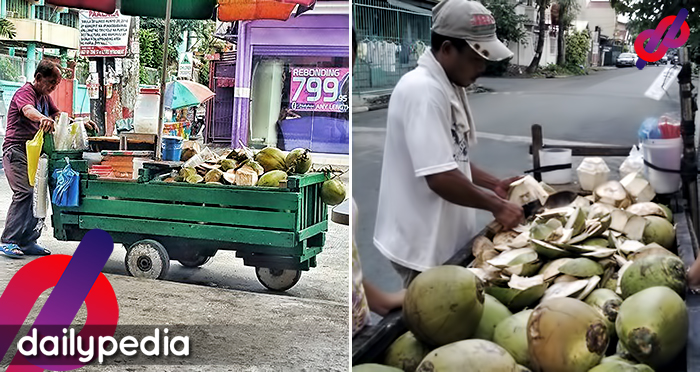 She goes to this buko vendor regularly ever since she found out that she had kidney problems.
"I've been buying buko juice every day since I learned that I have kidney issues."
One day while she was there waiting for her turn, a woman cut in line ahead of her. The woman was arrogant and demanding in her manner.
"The other day when this woman tried to cut in line and started giving demands to the buko juice vendor not minding if it was already her turn to buy or not."
The buko vendor continued with what he was doing and ignored the woman. Reyes felt disrespected by the woman and sad so she didn't do anything about it.
"I almost forwent my right to be served first because when I looked at the vendor, he just kept his head bowed and continued opening coconuts. I didn't have the energy to argue so I just stood there feeling sad."
The buko vendor finished with the chopping and handed out the buko juice in front of them. The rude customer tried to take it but was denied.
"So I was really surprised when the vendor extended his hand to give the buko juice and the woman tried to take it, the vendor instead pointed the buko juice to me saying, 'Nauna siya,' to which the woman just answered, 'Ah, gano'n?'"
Reyes said that those who struggle financially always look to make things fair because they know what it is like to have the short end of the stick.
"In this instance, I realized more how those who are mostly considered smallest in this society have the biggest value for fairness. Ang mga maralita ang may pinakamalaking puso para sa pagkakapantay-pantay at hustisya dahil sila ang pinakanakakaalam ng pakiramdam ng nilalamangan."