Ethel Booba reacts to Jimmy Bondoc's rant about ABS-CBN
Blogger Sass Sasot claps back, accusing Ethel of having ghost writers
Netizens react
Comedian Ethel Booba and Duterte supporter Sass Rogando Sasot got into it a tussle online about the debt of the Lopez family to the government.
It all started when the comedienne criticized Jimmy Bondoc for his comments saying that he would be happy to see ABS-CBN get shut down for all the manipulation he alleges they do.
In a tweet, Ethel took a shot at Bondoc.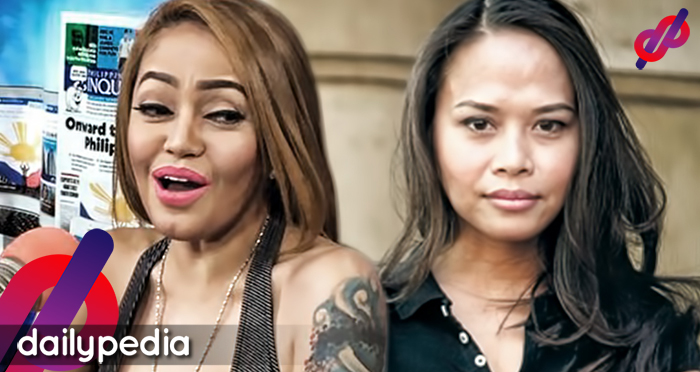 "Chusera sya! Parte siya ng gobyerno sunod excited siya na magsarado ang ABS-CBN kung saan madaming magiging unemployed. As if may mabibigay siyang trabaho sa libo libong manggagawa doon. Charot!"
Ethel joked when a follower asked her if she had made her own YouTube channel .
"Channel 2. Kaya yung excited dyan na ipasarado ang channel namin eh isarado nya bibig nya. Charot!".
This is when Sasot comes on the scene, and dropped a reply on Facebook saying that the Lopezes, the family that owns ABS-CBN, owe the government 1.6 billion pesos.
"Hi Ethel Booba! Ano raw masasabi mo sa utang ng mga Lopezes sa ating gobyerno? Tablahin na lang natin?" Sasot questioned.
"Please read some of my tweets na sabi ko if may totoong utang, edi pagbayarin para 'di mag-suffer mga employees nila," Ethel replied to the blogger.
Ethel even made it clear that even if the Lopezes owed money, it is not a reason for their network to get shut down.
The comedian added, "Hi Miss @srsasot if may utang ang mga Lopez e di pagbayarin. Siguro naman may batas tayo para dyan. Ano naman masasabi mo sa mga mawawalan ng trabaho? Tablahin na lang natin? Charot!"
The blogger fired back saying, "Kung magsara ang ABS-CBN dahil di na approve ang franchise nila dahil ayaw bayaran ng Lopezes ang utang nila sa gobyerno, ang mga Lopezes po ang nanabla sa mga workers nila. BAKIT mo sa atin pinapasa ang responsibilidad ng ABS-CBN? Takot ka sis na di na makatuntong sa Dos? Yung Totoo?"
Ethel replied by implying that she did not tweet anything about the debt aspect of things.
"Hi Miss @srsasot please read some of my tweets na sabi ko if may totoong utang edi pagbayarin para di magsuffer mga employees nila.Hello bakit ako matatakot di makatungtong sa Dos ano sila langit? Charot!"
The comedian did not stop there, she kept firing back.
https://www.instagram.com/p/BySQQJ1H-2N/?utm_source=ig_web_copy_link
"Kasuhan nyo dahil kung idadaan nyo sa tamang batas e magkakabayaran kayo kung totoong may utang. Huwag puro trial by publicity. Charot!"
Another tweet soon followed.
"Magbayad na nga kayo @ABSCBN kung totoong may utang kayo. Kawawa naman mga empleyado dagdag pa sa aming mga walang trabaho."
Sasot then threw shade at Ethel for having ghostwriters that help her air her views on the social media platform.
"Paging Ethel Booba, mag-LIVE ka raw minsan, tapos candid na Q&A about different political issues para ma-dispel ang hinala na hindi ikaw ang nagsusulat sa Twitter mo."
The comedian answered in a sarcastic manner. "Buhay pa sila hindi sila ghost kaya wag kayong ano dyan. Charot! Cyst nagtawag ka daw ng mga kakampi sunod ang iba nagsasabi pa na bayad ang mga tweets ko. Fake news pa din pala ang weapon nyo hanggang ngayon. Charot!"
Sasot replied by saying, "Sana bigyan ng radio show si Ethel Booba, political commentary. Malalas naman hatak nya, ipangtapat sa Karambola."
The comedian replied, "Tag mo Cyst diba malakas ka? Naalala ko inofferan ako ng isang sikat na newspaper na magkaroon ng sariling column sayang di lang natuloy. Gawin sana kitang ghost writer. Charot!"
Netizens reacted to the heated back and forth.
I genuinely think that Ethel Booba is not as dumb as most people think she is. May sense siya sa karamihan ng posts at insights niya especially on political views. Playing so so is not hard for people with brains no skl.

— Gina Tan (@sbrab_) June 3, 2019
Let us declare Ethel Booba as one of the top three most important tweeps in the Philippines. Let us also ask BBC News to interview her for her entertaining and witty tweets on the nation's hottest issues and for calling out fake news peddlers. Kaso lang, baka may umiyak na naman.

— Ederic Eder (@ederic) June 3, 2019
Nagkaconflict kami ni Ethel before because of Mariah. But now it's nothing and I really like her for being real. This world needs more like Ethel Booba and less like digong

— iced coffee (@laiyosh) June 4, 2019
Now the drones are accusing Ethel Booba of not writing her own (critical of Duterte) tweets. The perfect mix of influencer drama and Philippine politics.

— Niko Batallones (@nikobatallones) June 3, 2019
Now is the time for all good men and women, and everyone in between, to come to the aid of Ethel Booba

— Patriotic Pinoys (@PatrioticPinoys) June 3, 2019
The Lopezes have clarified that they do not own the government anything, including the DBP.
Salvador Tirona, president of Lopez Holdings Corp. released a statement back in 2017 saying,
"The fact [is] DBP provided loans to Lopez Group companies only as part of consortia that included many other banks. All debts incurred were provided by institutions that had all the time and the opportunity to review our investment portfolio, and had the same opportunity to refuse us credit."