A female Rottweiler was "accidentally" made pregnant by her son and the results were awful
She gave birth to 13 pups but only 6 survived
Netizens were angered
'I love Veterinary Medicine' is a Facebook page dedicated to sharing the kindness of people towards animals. They also display a variety of animal cases which help their followers know what to do in a particular situation involving their pets.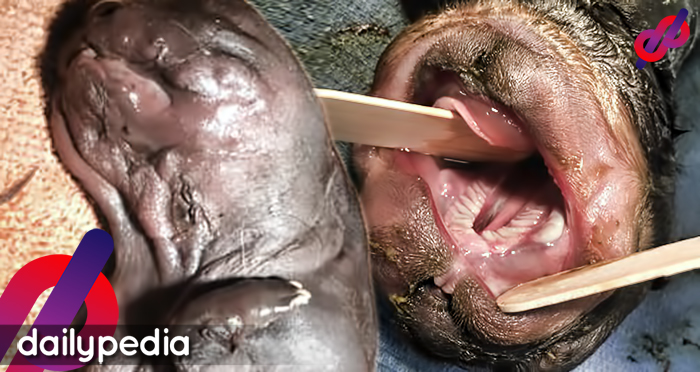 On June 10, they shared a sad story about a mother Rottweiler. This story came from an individual named Susan P. Sealing.
Apparently, the Rottweiler was suffering from Dystocia, which means she had multiple problems giving birth to her litter.
The X-ray showed she had a total of 13 puppies and was given oxytocin throughout the birthing process.
She had already given birth to three puppies a day before. One of the puppies was born with its body suffering from inflammation. Another one of her puppies had deformities and was underdeveloped.
The six that survived were confirmed to have inborn diseases. It was revealed that the mother Rottweiler was bred with one of her sons.
Netizens reacted.
"Poor mom and poor pups. Thanks for saving her life and the 6 living puppies. I would have spayed her 'accidentally'"
"Poor dogs ☹️ people make me so sad sometimes. That's why spaying and neutering are so important!!! Even if this was an accidental breeding, if the mom was spayed, it wouldn't have happened"
"I hope she is spayed and the owner gets some kind of education!"
"Oh i hope she takes this and learns to never breed this female and male again. This is what I'm fighting now with a breeder. I got my pup from a lady and she had a PDA ( just got it fixed 3 days ago) but she is knowingly breeding a female who had it as a puppy as well. So many of her pups have had this issue and with it being an expensive surgery many have not made it."