Two gamers find love via Mobile Legends
There are not a lot of people who find love through online games
Who would've thought that a mobile game could help people find the love of their life?
Lou Dela Serna knew that Renz Reyes was the one for her when she realized they understood each other, even when the odds weren't in their favor.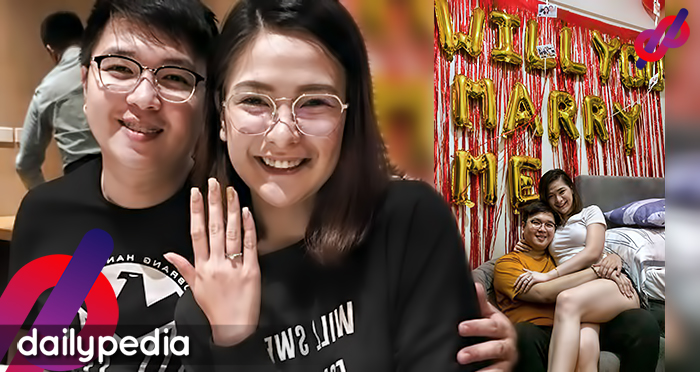 "Una pa lang alam ko naman na na ikaw yung 'THE ONE' for me. Nagkakaintindihan tayo sa lahat ng bagay and as we go along… don ko narealize na hindi rin parati masaya."
She says Renz is way better than all her ex-boyfriends. Lou always prayed for someone like Renz to come her way.
"It made me realize that what I have right now is much better than what I have before. Love, thank you kasi ikaw na ikaw yung taong hinihiling ko kay God. I've been waiting patiently."
They were scheduled to attend a tournament in Singapore called the FSL Mobile Legends from June 6 to 11. Lou was happy because her boss allowed Renz to come with them.
The couple already paid for their accommodations.
Unfortunately, Renz was suddenly scheduled for Mobile Legends: Bang Bang Southeast Asian Competition (MSC) 2019 from June 19 to 23 to be held at Araneta Coliseum. This meant that if Renz would go with Lou, he wouldn't have sufficient time to practice the game with his teammates. Renz had to let the Singapore trip go.
This really hurt Lou. "Di lang masakit sa puso. Masakit din sa bulsa kasi nakapagbook na din kami ng accommodations namin. Pero ganon talaga nangyayari yon. Lalaban pa rin tayo."
Lou's team also only finished third which added to her feelings of depression. Lou went to Universal Studios theme park to cheer herself up but her exhaustion just piled onto her sadness.
She returned to the Philippines on the day of her birthday and came home to a surprise.
The moment she walked into her condo unit, people were singing happy birthday with visual presentations.
On the screen it said, "To be continued".
Her friends then dragged her to her room where Renz was waiting. She saw balloons that had pictures of her and Renz. The video that was playing had a question for Lou who could not read it properly because she really lacked sleep.
It became apparent what the question was when Renz hugged her and said, "Will you marry me?"
The post has nearly 8k likes.