A photo of an outdoor wake held at a basketball court outside a chapel is going viral on social media
The chapel refused to handle hold the wake because the family had no money
The photo caught the attention of many and the family was given support for a proper burial of their deceased
A man named Rolando Gonzales died of severe stomach pain. His family did not have enough money for his treatment and later on, his wake.
The family had wanted to hold the wake at a chapel but they were denied because they did not have any money. They were forced to hold the wake at a basketball court in outside the chapel in Brgy. Sambat in San Pascual, Batangas.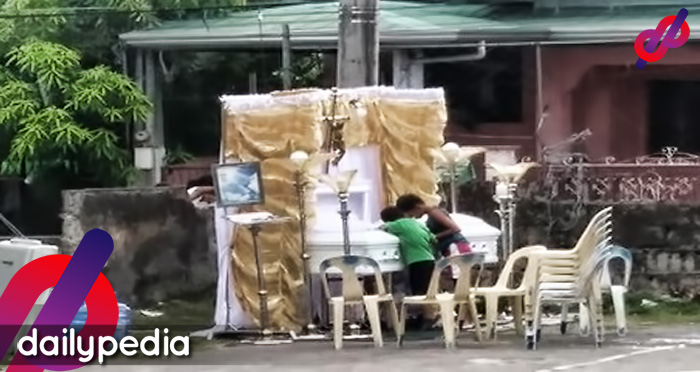 A photo of the wake and an explanation of the circumstances soon went viral on social media, drawing the anger of netizens because the chapel would not allow the wake.
The photo caught the attention of a councilor who was kind enough to lend them tents and chairs. People also passed by to pay their respects to the deceased.
The family was then fortunate enough to get help and Gonzales was then given a proper wake and later, burial at Bauan Catholic Cemetery.
The photo can be seen on John Carlos Acob's Facebook account.
"Nowadays, People respect money not Humanity. So sad"
"Kung hindi pa nag viral sa FB di pa matutulungan. Tsk tsk"
"Isa sa nakakainis na pangyayari bakit hindi tulungan sa brgy. at simbahan ma dun muna ilagak haist hirap tlga pag mahirap ka lang!"
"nakakaawa yung mga bata jusko sana may kumupkop o tumulong sa kanila please"
"Putangina. Hindi makatao yung lugar dyan. Puro hayup ata nasa paligid. Wala man lang nais tumulong. Fuck!"