A video of a student carrying her autistic friend in the rain has gone viral
Her teacher filmed the whole thing
Teacher says that she is a blessing from Allah
Individuals who suffer from autism are often the targets of bullies. There are even memes dedicated to autistic people that are really offensive.
Back in 2012, Paul Sterzing of Washington University in St. Louis said that, "rate of bullying and victimization among these (autistic people) adolescents is alarmingly high."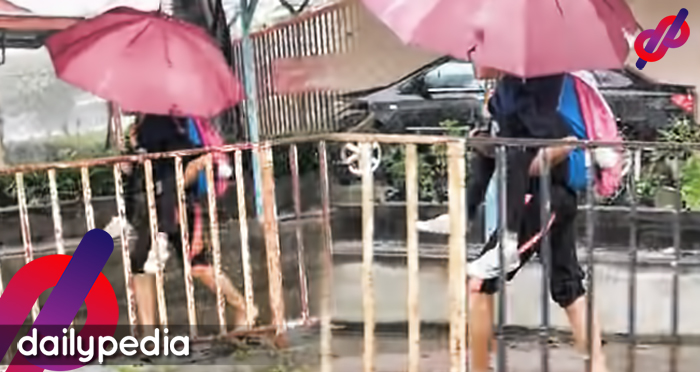 In school, they often get bullied for their condition. Autistic children who can speak well are more likely to be bullied than those who have limited conversation skills.
Furthermore, those who are mainly educated in mainstream classrooms are almost three times more likely to be bullied than those who spent most of their time in special education.
But there are people out there who still care for these individuals.
A video is going viral on social media that shows somebody carrying an autistic child on their back while it was raining.
Maslika Ramli, a school teacher, was driving her car during a rainy day when she spotted two of her students.
https://www.facebook.com/ikma22/videos/10213713012879126/
The older student was carrying her autistic classmate on her back while holding an umbrella to avoid getting wet.
She decided to take a video of the kindness that her student did.
She shared the video on the Autisme Malaysia page and said that she wants parents to know that there are people out there willing to help their kids.
Ramli also said that these people are Allah's gift to them.