When commuting, things can get a little uncomfortable. Odors fly around, spaces get tight, and it is very common to run out of seats. When you're an old person, you want to be as comfortable as possible since your joints don't work like they used to.
A series of videos, posted on Facebook by Anne Gaddi, shows her being harassed by a woman who appears to be at least 60, during a bus ride.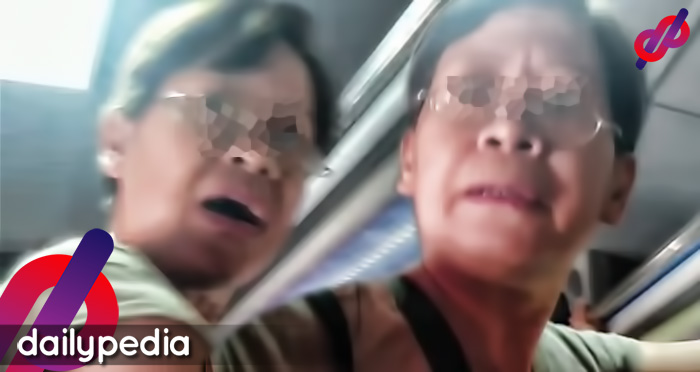 The old woman appears to be angry because Anne would not give up her seat to her.
"Kahit pa mag video ka!" the old woman said, as she slaps Anne's arm. She got her arms smacked at least 3 times. She showed a picture of her arm, which appeared to be a little bruised up.
Anne's reason for not giving up her seat was because she had her child with her.
"May bata? Hindi toddler yan!" the old lady responded.
The old lady also said, "Alam (mo) na public vehicle ito….kahit pa may bata…..Kahit pa mag video ka! Kahit pa i-upload mo yan sa Facebook! Di ako natatakot, di ako katulad mo, wala kang modo! Yan ipakita mo sa anak mo!"
Anne asked her why she wouldn't ask the men who were seated to give up their seats for her, and the old lady responded with, "Ano expectation mo? Lahat ng lalake mag papaupo? Ikaw babae dapat meron kang pakiramdam!"
The old lady kept on rambling throughout the video and eventually got into it with one of the men. She cursed at the man too, by insulting him and Bulacan.
https://www.facebook.com/maryann.gaddi.758/posts/159810008372012
The end of the video shows the old lady approaching Anne while talking trash, and then smacked her arm once more.
Netizens had mixed reactions. Some say that she should have just given up her seat. Some say that the old lady was disrespectful, so she did not deserve a seat.
Some say that the only way to deal with this is to try and understand the woman and put into consideration that old people get irritated quicker.
In Anne's defense, it was right for her not to give her seat up since she was carrying a child, which is considered a slight priority.
The post has over 17k likes, and over 63k shares on Facebook.