Palawan is one of the favorite places that tourists from other parts of the world are eager to visit.
Jeremy Renner, one of the actors in Avengers: Endgame remembered how beautiful Palawan is,
Renner expressed his desire to paying a visit and how he loved the island of Palawan.
Palawan is one of those places where tourists like to visit. It has beautiful beaches, lagoons, a subterranean river with features that date back a million years, an underground river, and a lot more.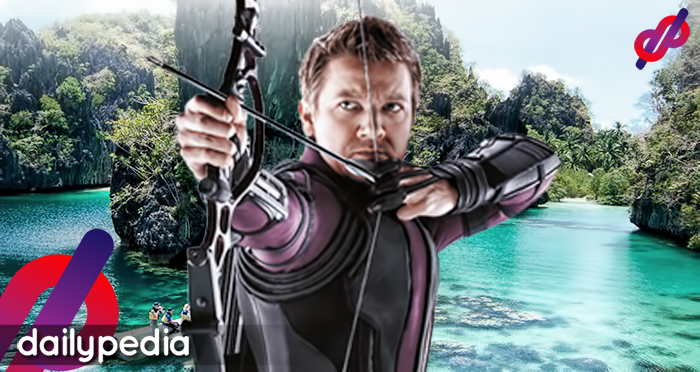 During a press junket for the Avengers: Endgame in Seoul, Filipino-American vlogger Wil Dasovich had the chance to briefly interview Brie Larson and Jeremy Renner.
Wil Dasovich is a known vlogger in the Philippines, a television personality, and model. He has appeared on television on different occasions but is notably known for being a former Pinoy Big Brother housemate.
During the interview, Wil initially stated that he is from the Philippines. First  question he asked was–if the actors had to follow a certain workout regime for their roles in the movie, to which Larson (Captain Marvel) replied, "Everybody gets to do their own thing."
He also asked them who they think was the funniest on the set but did not get a definite answer.
His last question was–if the Hollywood stars were to go on vacation, where would they go. The two-time Academy award nominated actor immediately said, "Palawan! Love it!".
The movie The Bourne Legacy, which Jeremy was the star, was partially filmed in Manila, Boracay, and Palawan back in 2012. His response was no surprise. Tourists usually have a lot of positive things to say about Palawan.
The actor also asked, "Did they fix Boracay up?"
Will replied that it has already been fixed up.
Dasovich was not able to ask too many questions as the person who was facilitating the interviewers cut it short by saying, "You need to keep moving", so he just complied.
As Wil was leaving, Jeremy said "I love the Philippines."
https://www.instagram.com/p/BwuYsqcjjm3/?utm_source=ig_web_copy_link
The actor might be visiting Palawan soon.