Girl inserts scissor in a plugged socket
She then gets shocked a little bit
Curiosity killed the cat.
One video circulating on social media is about a girl who was so curious to see whether or not she would get electrocuted if she inserted a scissor on a plugged extension wire socket.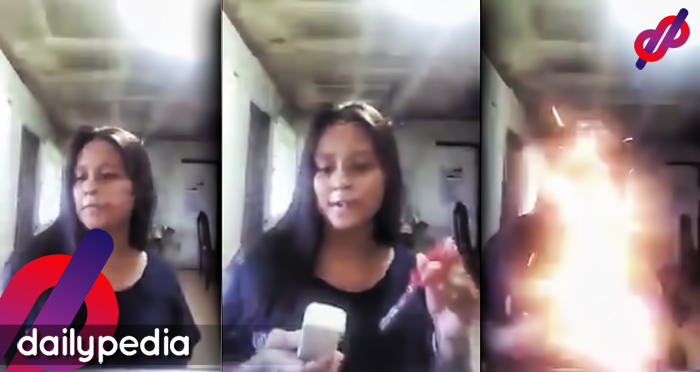 "Hi guys ito po may extension ako dito tsaka gunting, susubukan ko po kung makukuryente ba ako," she says.
She proceeds to put the scissor in the socket and was shocked by the outcome. There were sparks everywhere and she immediately dropped everything.
She just stood there for a couple of seconds before blowing on the extension wire.
She was lucky because the scissor had rubber handles which prevented her from getting electrocuted to the max.
Now, maybe she won't do it again. The video is only 21 seconds long.