Christian OFW shared his farewell letter to thank his Muslim Boss for the support she gave
He was hired to work abroad and had passed all the medical exams required, by then he was not yet infected with HIV until 2017
Vic had thought that her boss would send him back to the Philippines but she eventually said that she would not be allowed the Ministry of Health to send him home and she is willing to fight his right to stay and work
A Christian OFW shared his farewell letter on Twitter to thank his Muslim boss for the support she gave and for fighting for his right to stay after he was diagnosed with HIV.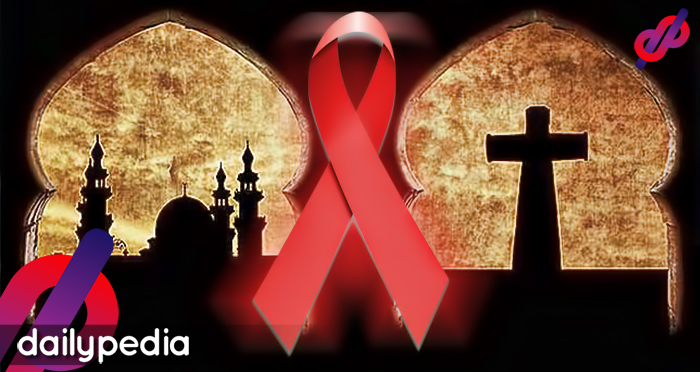 In an interview with The Dailypedia via Twitter direct message, he shared his experience and how he was supported by his Muslim boss.
Nicknamed Vic, the 33-year-old nurse started to work in the Middle East in 2012. On April 2018, he was admitted to a hospital and took the test for HIV and the results came back positive. At the time, he hadn't informed but he was so sure that the Center for Communicable Diseases had already done so.
On May 1, 2018, he was discharged from the hospital and he received a call from his boss. His boss said that he could rest at home and report to the office if he was already well enough to walk. By the second week of June, he reported to his boss in her office.
RETWEET
This is the farewell letter of a Christian HIV infected staff to his supportive Muslim Boss.

She fought for me in the higher management that's why I was still able to stay for 9months abroad post diagnosis

My 7yr journey as OFW ended but the memories will last forever. pic.twitter.com/u82ywUzdGi

— Victorious_0410 (@Victorious_0410) May 19, 2019
During their conversation, his Muslim boss asked him if he had something to share. At first, he did not admit he was HIV positive but she consistently questioned him and he soon broke down in tears. Vic had thought that his boss would send him back to the Philippines but she eventually said that she would not allow the Ministry of Health to send him home and that she was willing to fight for his right to stay and work.
Vic's boss told him to stay and even offered him all his work privileges such as additional sick leave, retention of benefits, and even promotion after a year. She also assigned him to a job area that was not too tiring.
Unfortunately, some of the nurses took a peek at his files and spread the news about his condition which made his boss mad. She called the attention of all the nurses that have accessed his files on the system, scolded them, and wrote a warning letter that went into their records.
"It saddens me, thinking, that not all battles being fought are victorious. Sometimes, we really need to let go and move on."

–Few words that killed me–

— Victorious_0410 (@Victorious_0410) May 19, 2019
The Ministry of Health ordered him to handle any patients until they give their final decision on his case.
By October 2018, the higher management of the Ministry of Health made their final decision that he needed to be sent home but not necessarily immediately. All he had to do was to file a formal resignation which he did by that month.
Before he returned to the Philippines, his boss treated him to a theme park, some restaurants, and coffee at the local cafe. She also gave him a watch and 50,000 pesos from his department.
On January 11, 2019, he finally returned to the Philippines.
His boss did not stop supporting him because she even contacted her friends in the Philippines to offer him a job but he chose to refuse the offer. Vic decided to find a job on his own and is currently working as an HIV nurse.
https://twitter.com/Victorious_0410/status/1130113877008498688
Until now his former boss still communicates with him and he shares with her news about his life now.
He also has a message for those who have been diagnosed with HIV, but still refuse to undergo medication.
"Advice sa mga taong hindi pa ready na mag-gamot. Actually, acceptance is hard to achieve. Lalo na pag yung foundation ng faith mo is weak. Kahit anong galing ng magadvice ng doktor about sa technicalities ng HIV, hindi talaga nila mauunawaan ang kahalagahan. They have to return back to God and seek for wisdom and strength. Kapag matibay ang spiritual aspect mo, damay-damay na yan, emotionally, mentally, socially hanggang physical aspect…
"It's ok not to be ok… healing process is not immediate. They have to be surrounded by people who will lift them up and inspire them that life has so much to offer for them.
"And life is a gift from God, kapag binavalue nila itong gift na ito, mas mauunawaan nila ang kahalagahan ng pag gagamot."
He also had something to say to people who discriminate against individuals with HIV.
"Sa mga taong mapanghusga pa rin…You can throw all your stones on us, but as you throw these stones, we will pick them all up and build a wall so that you won't hurt us anymore. Just remember that we are still humans, kaibigan niyo kami, katrabaho, kachurch at kapamilya. We are no less of a human than anyone else. Our status does not define who we are as a person.
"Let's stop discrimination and humiliation
Let's stop belittling women
Let's stop discriminating black people
Let's end the fear of Muslims
Let's fight and put an end to HIV stigma
We are all equal in the eyes of GOD"