A customer complains, in a viral Facebook video, about the Php 300 price of 'hard reset' done by a technician
Netizens who witnessed the video argued in the comments section as to how the matter should have been settled
For some, the technician should not have overcharged the customer for a simple troubleshoot, while for others, the customer should temper his rage and calmly bargain for the price instead
A viral video posted on Facebook, showing a customer complaining to a technician about the amount charged to him on a "simple" repair had netizens arguing online.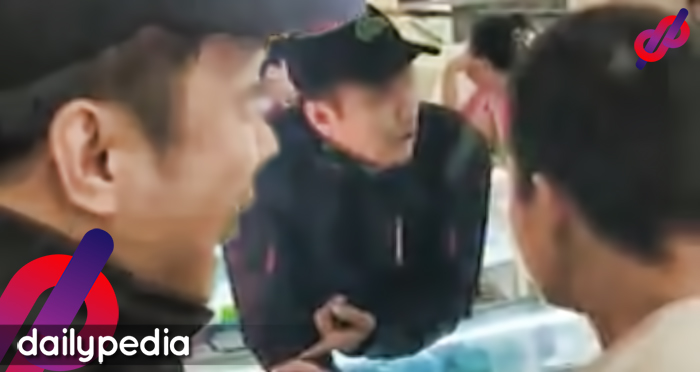 "Pasikatin natin ang taong to..nag pagawa ng smart phone at ilang minuto lang nagawa na smart phone (niya)..siningil ng technician ng 300..ayaw mag bayad..dahil ilang minuto lang daw nagawa agad ang cp (niya)! Kaya sabi (niya) mag usap (nalang) daw sila sa brgy!!😂 Ano masasabi nyo," wrote the admin of the Facebook page 'Defend the West Philippine Sea.'
In the video, the male customer was furious at the technician for asking him to pay PHP300, when the technician seemed to perform a "hard reset" on his phone for it to open again, and by simply pressing the volume and power buttons of his smartphone.
A hard reset, also known as a factory reset or master reset, is the restoration of a device to the state it was in when it left the factory. This is usually the go-to option of people with the technical know-how to phones overloaded with applications and running slow, or if the phone is simply not booting up.
The technician insisted that he repaired the phone, saying "binuhay ko ang cellphone mo… binigay mo sa'ken patay di ba? Tapos binuhay ko ayaw mo magbayad?"
The angry customer asserted that a 10-second repair does not warrant a PHP300 payment. He even told the technician that he wanted to take him to the barangay to settle the issue.
https://www.facebook.com/lahingpinoy101/videos/1015088962214857/
The viral-post which received 16 thousand reactions online has been flooded in the comments section, with netizens sharing their opinions on how the matter should have been handled.
"Sa mga nag mamarunong (diyan) na bakit sisingil pa ng 300 yung client hard reset lang (naman) daw (ginawa) edi sana kayo gumawa! Mag isip din may pwestong binabayaran yang technician, ano yan nakapwesto (diyan) para mang libre ng customer? Hahaha," said Jayson Hapa III.
"Ganito kasi dapat yan.. Patay ung cp nung dinala.. 1st thinking ng tech (syempre) program muna..mag (bibigay) (siya) ng price 300 po ang reprogram pag (yun) nga ang sira..pag kahawak ng cp.. (Tatry) muna sa hard reset.. Pag nakuha sa hard reset.. Wag muna singilin ng 300 jusko ka (naman).. Nakuha mu lang (naman) sa youtube o tech group ang combination na (yun).. Hindi ka (naman) nag download ng firmware.. Sinabi mu na lang sana.. Kayo na po bahala mag presyo.. Konting trouble shoot lang (naman) (yung) ginawa ko.. Ganun lang (yun).. Kasi pag hindi ka over pricing maningil o hindi ka tech na nantataga ng customer..babalik balikan ka (niyan) para mag pagawa sayo.. Kasi nakuha mu loob nila at mabait ka.. Diba.. At sa customer (naman).. Pwede (naman) tumawad hindi (yung) mag irate ka agad," explained Geno Cruz.
One netizen even narrated a scenario:
"Ang tamang deal dapat (diyan) ay ganito.
Customer: Sira phone ko di ko alam bakit nagkaganito (siya). Di ko (siya) mabuksan. Magkano ba pagawa sir?
Technician: Tingnan po muna natin kung ano ang sira then kapag nalaman ko na ang sira sir, dun ako magbigay ng presyo. Sasabihin ko muna po muna ang sira at gagastusin (niyo) po bago ko gawin.
Customer: Sige po, pakitignan nga kung ano po ang sira.
Technician: Wala naman po (siyang) problema, konting troubleshoot (lang) po ang ginawa ko.
Customer: Ayos. Magkano po ang babayad ko?
Technician: Kayo na po bahala sir, kasi pinindot ko (lang) po (siya) at ayun wala pong sira ang phone (niyo).
Customer nag abot ng bayad kahit papano.
(That's) what you call, honesty and integrity and humanity also."