A no-read no write mother sends PHP2,500 to daughter so she can spend it with her boyfriend on their anniversary
Krish Bustos shared the disheartening story on FB where she helped the poor mother send the money via a money transfer service
Netizens were livid upon reading the story, condemning the behavior of the daughter towards her mother
A netizen narrated on Facebook her experience of helping a mother, who cannot read and write, to send money through a money transfer service to her daughter, who plans to spend it for an anniversary with her boyfriend–that was not even the worse part, as the daughter threatened never to contact her mother if she will not send her the money.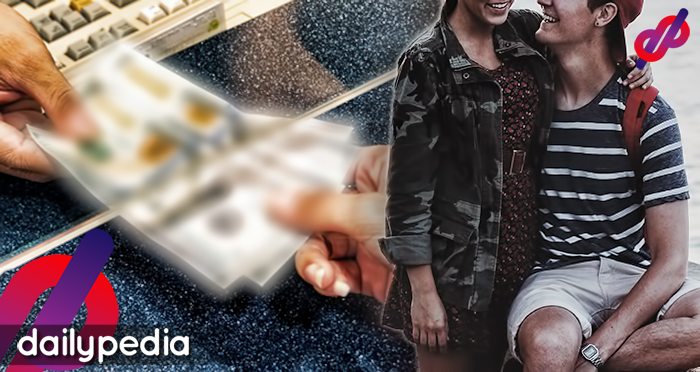 Facebook user Krish Bustos shared the disheartening story last March, writing on her account her exchange with the poor mother:
Me: Nay, papadala po kayo?
Nanay: Oo.
Me: Haba na po ng pila o, pila na po kayo.
(Then bumulong siya sakin)
Nanay: Wag kang maingay ha, di kasi  ako marunong mag sulat.
Me: Ah ganon po ba. Kanino niyo po ba yan ipapadala?
Nanay: Sa anak ko.
(Sinilip ko ang haba talaga ng pila pero kawawa kasi si nanay kung di nya mapapadala sa anak niya)
Me: Sige po, tulungan ko kayo.
Nanay: Salamat ha. Ikaw ay pag palain.
(Di ko talaga mapigilan mag tanong, kasi gaya ng sabi ni nanay di siya marunong mag sulat, so tiningnan ko yung ID niya)
Me: Nay, ano pong trabaho n'yo?
Nanay: Nangangatulong. nag aalaga ng bata.
Me: Ah ganon po.
(Then bugnot pawis na ko sa pila. Tapos iniisip ko need talaga ng anak niya ng money kaya mag papadala siya.)
Me: Nag aaral po anak n'yo?
Nanay: Oo.
Me: Ahh, allowance po niya tong 2,500? (2,500 kasi yung ipapadala niya)
Nanay: Hindi, pang anniversary daw nila nung boyfriend nya, at di na daw niya ko tatawagan  pag di daw ako gumawa ng paraan para mapadala sa kanya tong pera.
https://www.facebook.com/nicole.bustos.313/posts/1236099813212744
The mother then went on to ask Bustos what "anniversary" meant and the netizen explained it to her, letting her be aware that her daughter will spend her hard-earned money over an unnecessary thing, whereas she may use it for her own needs.
The mother decided to still send the money for fear that she may never hear from her daughter again. Bustos relented to the mother's wishes, taking into consideration that she had no right to come between the family's affairs. After they successfully transferred the money, the mother was very grateful to Bustos, remarking how happy her daughter will be over the transaction.
Bustos cannot help cautioning the public over the deplorable act of the daughter: "Shout Out po sa may mga girlfriend at boyfriend dyan. Sana kung mag jojowa kayo sana naman yung pang date niyo, di niyo na hinihingi sa mga magulang niyo at di ganon kadali kumita pera, lalo nat' yung estado ng buhay niyo di naman ganon ka asenso. MAG IPON KA! GUSTO MO PALA NG DATE! MAG TRABAHO KA HABANG NAG AARAL PARA MAY PANG BIGAY KA JAN SA JOWA MO! HINDI NA KASI OBLIGASYON NG PARENTS YUN EI. OBLIGASYON LANG NILA YUN AY ANG PAG ARALIN TAYO.😪"
She even wrote a message for the daughter, hoping that she will soon realize the selfishness in her actions, "Nabubuhay ka sa ganyang environment habang yung nanay mo nag kukumahog mag trabaho para sa PANG ANNIVERSARY NIYO NG JOWA MO!!!😏"
The post went viral with a staggering number of 123 thousand reactions and 78 thousand shares online. Netizens were furious over the daughter's unacceptable behavior towards her mother.
Bienne Crystal Rosario replied to the post with, "Argh! Nanggigigil ako sa inyo! Pati ba naman pang-anniversary niyo ng jowa mo ihihingi mo pa sa mama mo! ETO TANDAAN MO! PAG-NAGBREAK KAYO, SAYANG YUNG PERANG GINASTOS NIYO NA PINAGHIRAPAN NG NANAY MO!"
"Nakakaawa ang magulang. Umaasa na mahal sya ng anak nya pero di nya alam ginagamit na lang sya para sa pansariling kaligayahan," commented Bernard Erica.