Man witnessed a touching scene of 7/11 owner giving food to a teen who was caught shoplifting their store
Cedric Bishop shared the inspiring story on Facebook, saying how young people need to know that someone still cares
It was revealed that the young kid only stole food in order to feed himself and his younger brother
A netizen shared on Facebook an inspiring story he witnessed while out shopping in a 7/11 store at Upton and Berdan Toledo, Ohio.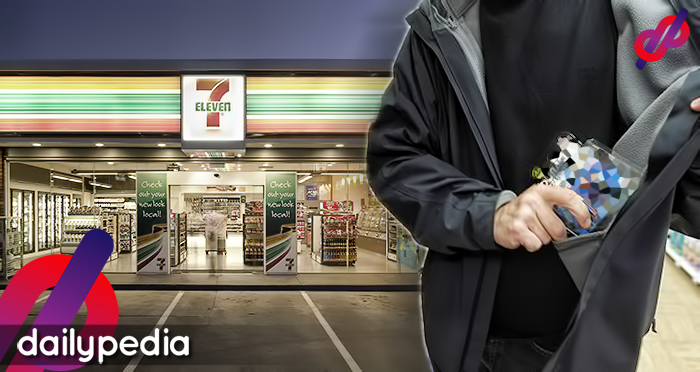 Cedric Bishop narrated on April 8 that a young man around 15 or 16 was caught shoplifting by the owner of the store. The owner then told the cashier to call 911 in the wake of the incident.
However, another man present in the scene offered to pay for the merchandise the teen took. So the owner ordered the teen to empty out his pockets. Out in the open came a lot of munchies which the young man claimed was for him to feed himself and his little brother.
"The owner said, 'This is not food. You want food, I give you food.' The cashier had the 911 operator on the phone. The owner told her to hang up. He went and started putting chicken drummies, sausage rolls, and a whole pizza and gave him a 2 liter," wrote Bishop.
Touched by the kind gesture, Bishop pitched in and gave the teen $10.00, thinking how amazing the owner did that night.
"Some young people just need to know that someone cares," added Bishop.
His post has now gone viral with over seven thousand reactions and over two thousand shares online, with social media users commending the shop owner's actions.
"I'll be sure to go to that 7-11! That's what I'm talking about! We're supposed to lift each other up whenever possible!!" praised Kelli Nicholl Robinson.
"Great story! I hope that was a defining moment in that young man's life. Praise God for that caring owner," commented William Davis.
"Thanks I needed that perhaps we can pass this kindness forward and let go of the negative of the world!" replied Linda Watson.
Bishop also posted updates on his account about the media attention the shop and owner are currently getting, as well as his future plans of setting up near it a feeding program to at least a hundred kids due to the incident.