We are really bestowed by Mother Earth with many precious gifts that nourish our lives. A tree is one of the best example. They are the green gold on the earth and are very useful and helpful friends of humanity.
It is a symbol of life on earth and natural home for many people and wild animals as it also gives us the clean air we need.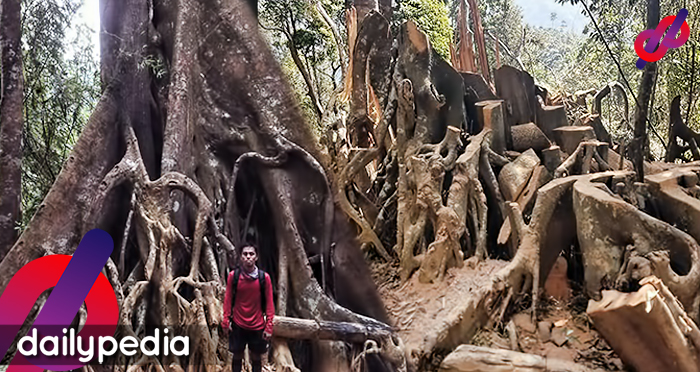 Recently, a post from a netizen broke the hearts of many. He expressed how bad he felt about a hundred-year-old tree being chopped down by illegal loggers in a forest at Sitio Lubog, Rodriguez, Rizal. The said tree was a tourist spot and was the oldest tree from that town.
The tree is called a Dao Tree, according to a netizen that has been there and have seen identical trees in other provinces. It is a tropical tree that reaches up to 148 feet.
"I've never seen a tree as big as that one. That is the biggest tree in that forest!" he exclaimed.
See the throwback photo when a guy posed with the century-old tree during an event last 2016 and a recent photo that showed that the tree has been cut down into pieces.
A tree plays a very important role to us. Without a tree, we can't have the clean air we breathe. It lessens the heat we experience today. It cleans contaminated soils, controls erosion, and a lot more. So why cut down a tree instead of planting more for the next generations?
Illegal logging should stop. Not tomorrow, but today.