Daughter breaks down to her mom for failing the UPCAT, mom comforts her saying she's already 'the best'
Roxan Rogado-Bal, the proud mom, posted on her Facebook that she's still proud of her daughter
Netizens were touched by their familial love and support and cheered Twitter user Francheska Rogado Bal for her future endeavors
An overwhelmed netizen shared on Twitter how she broke down to her mother yesterday for finding out that she failed in the University of the Philippines' collegiate entrance exam, only for her mom to post on her own Facebook account that she's proud of her despite it.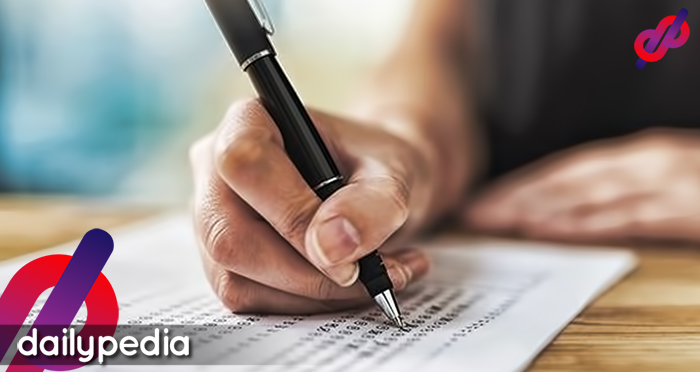 The touching gesture certainly comforted Twitter user Francheska Rogado Bal. She wrote, "Broke down in front of my mom this morning because I failed UP. She spent more than 12k for a review center and camped overnight sa UP just to get me a permit only to smile at me and say,"Bat ka umiiyak? Ang galing mo na nga eh." AND THIS WOMAN POSTED PA SA FB ARGH i love her 😢"
https://twitter.com/cheskabal/status/1112556392840204289
Roxan Rogado-Bal, the proud mom, posted on her Facebook, "My daughter texted me this morning. Bagsak sya sa Biochem sa UP. Pero happy pa rin daw sya, mas maraming deserving and she had so much blessings already. At least she tried, we are still proud of you😘 She just passed the DOST scholarship exam, which is much better."
Francheska's post garnered over 23 thousand likes on Twitter, with many netizens comforting her and echoing her mother's sentiment that they too, are proud, of her current achievements.
"Didn't expect this tweet to get this much of attention but it saddens me how a lot of people are quote tweeting this with "sana all" and wishing that their parents had the same response. Well, I just want to say that you are not made to satisfy your parents. You did your best… and that's enough. YOU ARE ENOUGH even if your parents would think otherwise just because you failed in a standardized exam that can't actually measure your potential to be a successful person in the future. At tsaka I believe that God has greater plans in store for you," added Francheska in a series of tweets.
Didn't expect this tweet to get this much of attention but it saddens me how a lot of people are quote tweeting this with "sana all" and wishing that their parents had the same response. Well, I just want to say that you are not made to satisfy your parents. You did your best

— francheska (@cheskabal) April 1, 2019
and that's enough. YOU ARE ENOUGH even if your parents would think otherwise just because you failed in a standardized exam that can't actually measure your potential to be a successful person in the future. At tsaka I believe that God has greater plans in stored for you

— francheska (@cheskabal) April 1, 2019