A Filipina student seems to have caught some feelings with her guy seatmate on a 10-hour flight to Seattle and is now on a hunt to track him down
Jomaica Alfiler enlisted the help of the airlines and Facebook for her 'mission'
Alfiler admitted in an interview that she took her chance in order not to live with any regrets
A Seattle-based Filipina student met a "lovely gentleman" who sat beside her on a 10-hour flight. She didn't get his personal details in the end, so she messaged the airline and took to Facebook to track down the man who could be "the one."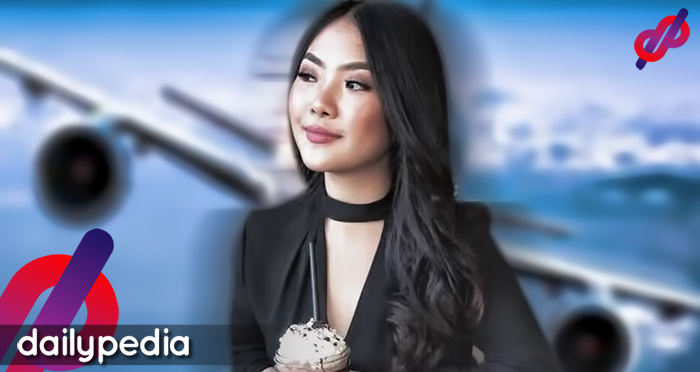 Jomaica Alfiler, 21, is a business student who was flying home to Seattle from Frankfurt, having previously been on holiday in Portugal, as per The Sun's report.
She boarded the 10-hour LH490 flight and sat in window seat 43A, next to a "good looking man in his twenties." The subject of her quest sat in 43B, helped her with her luggage, her seat, and even offered her his blanket.
Alfiler, however, forgot to get his full name or contact details. She has now reached out to the German airline Lufthansa Airlines for help, fearing she may have missed her chance at love.
She also posted about her now viral-predicament on her Facebook account on March 28 with the notable hashtag #catchflightsandfeelings 😂❤️✈️. Netizens in the comments section wished her all the luck she could get for her undertaking.
Alfiler stated in an interview with Daily Mail that although she and her mystery man were not able to have long conversations, they still engaged in small talk. She also added that the stranger was very helpful and kind to her.
"He asked me if I was cold since he wasn't using his blanket so he could give it to me," Alfiler shared. "He also tried to help me recline my seat back but we both failed. However, I still thanked him."
Due to data protection, Lufthansa declined to help but wished the besotted student the best: "Fingers crossed karma is on your side and you will see him again. Remember: You always meet twice!"
Alfiler has not yet found her mystery man but remains hopeful. She told Mail Online, "I would like to find him, wherever he is, and at least try my chances, get to know him and see where it goes, at least I tried and I won't have any regrets."