A Zambales family can cure animal bites by the use of their own spit
"Pagtatawak" has been a household tradition for the members of the Dasig family
Studies found that human saliva contains the compound 'histatin' which can increase the speed of wound healing
A family in Zambales is gaining attention for their "pagtatawak" or healing through the use of their saliva, as reported by ABS-CBN's magazine show 'Rated K,' last Sunday.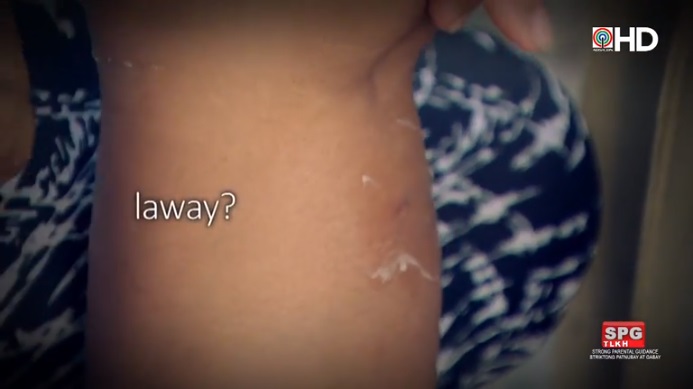 The Dasig family from Barangay San Rafael in Cabangan, Zambales was recognized in their neighborhood as healers, only they do not employ the usual local herb concoctions to treat animal bites—they cure using their spit instead.
It has been a household tradition for the ten siblings, saying that they inherited this "skill" from their father and learned the trade from him. Growing up, many people came to this family to have their wounds treated, usually bites from venomous animals.
"Pumupunta silang lahat dito basta't may kinagat ng may kamandag. Pagkakagat, kahit na anong oras, kahit hatinggabi pumupunta sila sa bahay," recounted Jimmy Dasig, who was said to have cured a person who was bitten by a king cobra and another with a dog-bite infected with rabies.
Nelie Dasig, the second eldest among the siblings, became their father's sidekick in his "medicinal-saliva" practice. She's the one who accompanied their father every time he's called on to cure someone.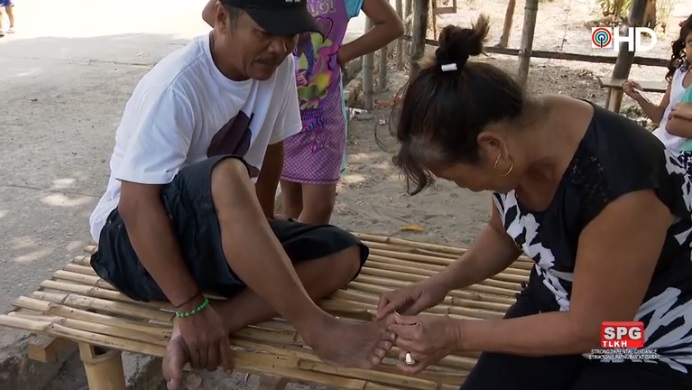 She told 'Rated K' that she was only five years old when she started treating other patients with the use of her spit. She was able to cure someone who was bitten by a "dahong palay" snake where its venom was identified as hemotoxin, a poison that attacks the red blood cells.
Baby Dasig, on the other hand, became popular to overseas Filipino workers when she was employed in the Middle East, even though she was not vocal about her ability and her relation to "pagtatawak." She disclosed that she was able to treat a few Arab patients before.
Naturally, there are those who are skeptical about the Dasig family and their healing methods, especially as they can cause more harm when the wounds they treat become infected. This is the same belief held by one doctor at a rural health clinic in Cabangan.
According to her, there are harmless bacteria found in human saliva, that when exposed to air can start the production of harmful bacteria instead.
It was recalled that a report by scientists from The Netherlands identified a compound in human saliva that greatly speeds wound healing. They specifically found that "histatin," a small protein in saliva previously only believed to kill bacteria was responsible for healing.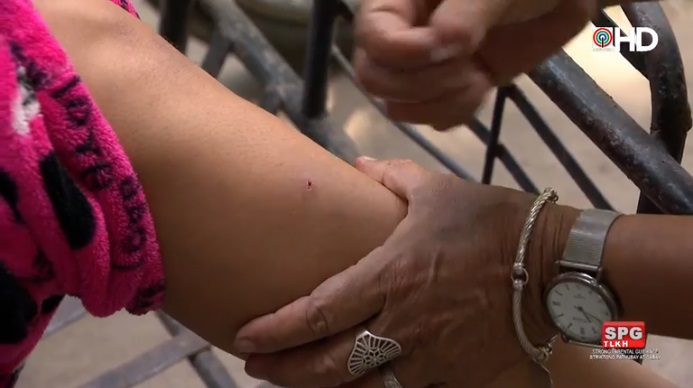 "This study not only answers the biological question of why animals lick their wounds," said Gerald Weissmann, MD, Editor-in-Chief of The FASEB Journal. "It also explains why wounds in the mouth, like those of a tooth extraction, heal much faster than comparable wounds of the skin and bone. It also directs us to begin looking at saliva as a source for new drugs," he said.
This research is also said to offer hope for people suffering from chronic wounds related to diabetes and other disorders, as well as traumatic injuries and burns.
In the end, however, it is left to the public whether to believe the Dasig family's healing abilities or not.