Public school in Cavite enforces automated entrance security and texts parents/guardians if their kids has entered and/or exited the school premises
Tanzang Luma V Elementary School is said to implement the system in order to prevent students from cutting classes
Netizens praised the innovative solution to prevent students from ditching school
The time has come to put a stop to students cutting classes and one elementary school in Cavite shared online how they managed to do so.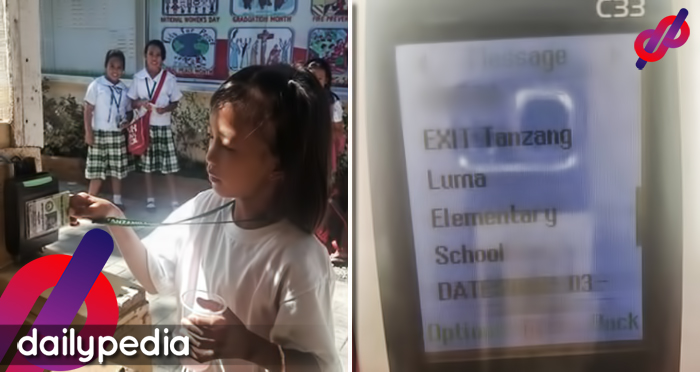 Tanzang Luma V Elementary School in Imus has implemented a system in their entrance security, allowing it to be automated. The system works by sending text messages to parents, whenever their kids enter and exit the school grounds, once they swiped their IDs at the gate, as seen by Philippine Star's Facebook post.
The Department of Education (DepEd) has released an order, nine years ago, prohibiting students in public and private elementary and secondary schools from going to computer shops, malls, theaters, and the like, during school hours.
Order No. 86, s. 2010 was made in response to the prevailing issue of absenteeism among students who ditch school and spend time in entertainment areas. DepEd has given the directive to school officials or employees, as well as local government officials, for strict compliance, in order to take steps against cutting-classes.
The action that the public school took to address this recurring problem was praised by social media users. And Philippine Star's post reached over ten thousand reactions online.
https://www.facebook.com/tanzangluma.imuscavite/posts/2204343076293426
Elisha Kirsten Camama commented, "I agree with this kind of system, because this is one of the common issues when it comes to students nowadays. It's modernized but convenient, as well, because they inform the parents and guardians right away. I am also hoping that the other schools, and even universities, invest in this kind of system because it is really beneficial, especially to parents and guardians."
Hazel Mendoza replied, "Must be implemented in all schools public and private!!! Good job!"
Other netizens posted the name of their own schools with the same kind of system.