Netizen Nico Tatts uploaded a video on FB that showed a taxi counter flowing traffic flow

Tatts, and the identified wrongful motorist Golina, ended in a road rage incident along Quirino Highway
LTFRB called on the operator of the arrogant taxi driver
A netizen shared on his Facebook account a now viral video of an arrogant taxi driver counter-flowing along Quirino Highway in Novaliches, Quezon City. When confronted of his wrongdoing, he ended up being angry and even started arguing with the motorist who was on the right lane.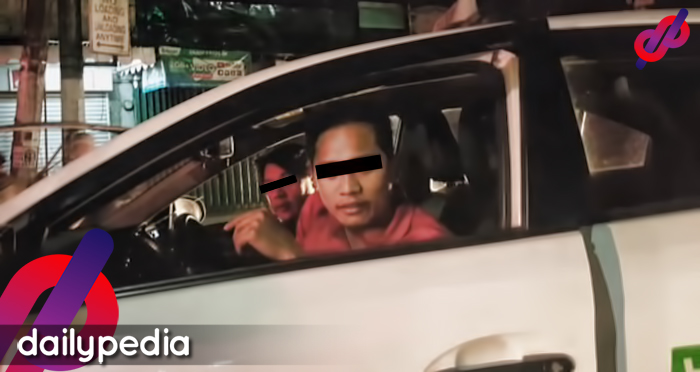 In the video that Facebook user Nico Tatts posted online, it can be seen that the taxi was driving northbound in a southbound lane, which naturally ended up being blocked by Tatts' car.
As Tatts has the right of way, he drove forward to force the taxi driver to reverse and head back to his original lane. The taxi is showed backing up slowly as large trucks were passing through and there were concrete barriers in between the lanes.
Afterwards, the taxi driver rolled down his window and instead of apologizing, attempted to confront Tatts, looking as if he wanted to start a fight. The concerned motorist retorted by asking the taxi driver whether he was in the right lane when he countered the traffic flow.
The two eventually got into a heated argument, as the taxi driver tried to point out another vehicle that also countered the flow. Their quarrel then devolved into insults thrown at each other.
https://www.facebook.com/ninanearl.gotos/videos/2499746203372189/
According to radio station DZMM, the driver was identified as Arjay Golina. In their report, Emmanuel Villegas of ES Villegas, Golina's taxi operator, have yet to receive the report from the driver regarding the incident.
The viral video had over 1 million views, 12,000 reactions, and 18,300 shares with the netizens generally mad at the arrogant motorist.