The man, who I thought broke my heart before, was actually the one who saved my heart from being broken so many times
They are not allowed to fight back but they can reason out
Her father wants them to realize that there is someone protecting her
Toni Gonzaga opened about her personal life through her latest blog where she interviewed, her beloved father "Bonoy" who was celebrating his birthday last Tuesday.
In her blog, she was asking a series of questions that started with "WHY" and which she wanted to ask her father when he was still her driver. Her questions were more about parenting; which molded her as an individual, and now as a parent herself.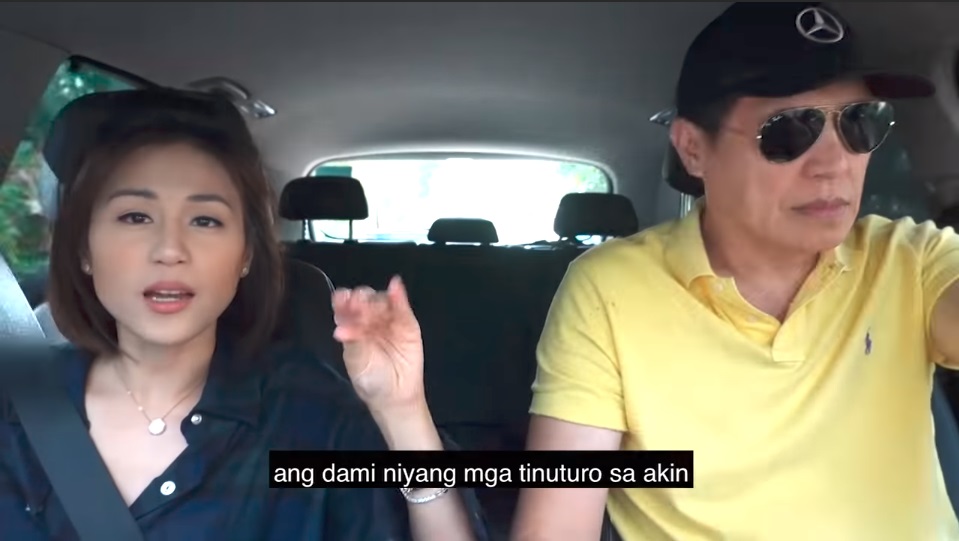 Toni's First question was, "Why is belt your weapon of choice to discipline our bad behavior?" and her father replied, "Kasi yun ang pinaka hindi masakit" – remembering a time that his own father would let him pick a branch of a guava tree and use it, which was much more painful.
And she was wondering why her father would be watering the plants in their backyard at three in the morning. She asked his real purpose for doing it: Was it really to water the plants or ascertain who wanted to leave the house without permission? His father explained  that it was either he hasn't slept yet or just woke up but which can also be a ruse.
A follow-up question was immediately raised, asking him why he has this habit of randomly checking their rooms in the middle of the night.
"It is a part of parenting which you will experience now as a parent. You will always be thinking of your child 24 hours a day, even when you're asleep," she strongly agrees with what her father said.
"Children are a gift from God and you should protect and teach them, not in your own way but His way,"  were her father's words of wisdom.
Toni also mentioned that they haven't experienced any sleepovers and asked her father why they were not allowed to before. Her father, being a traditional-minded parent, answered, "Ganun din ang nanay at tatay ko noon – especially that both of you are girls."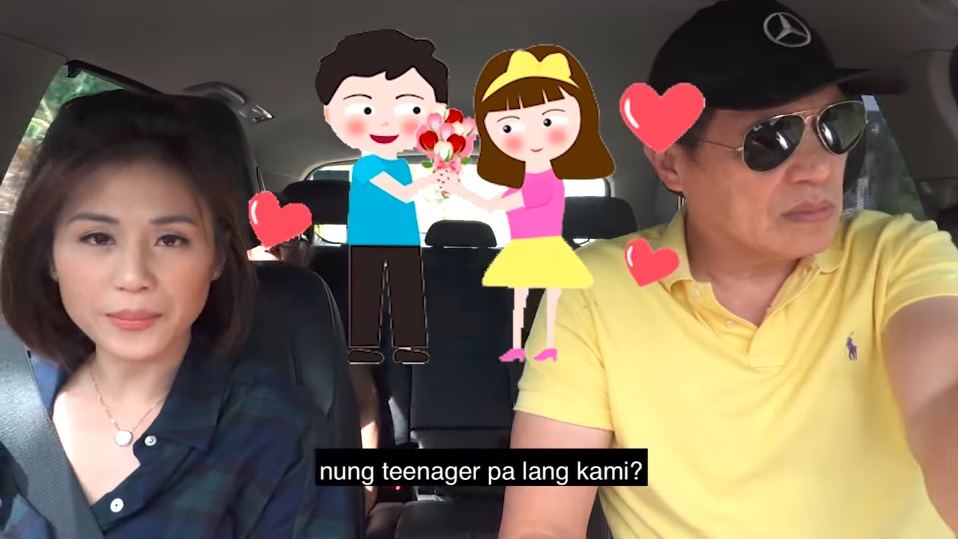 He further explained, "If I allowed you to go on sleepovers, you will only use that as an alibi every time you cannot go home, which we do not like as parents."
This led to her  next question, "Why don't you want us to have a boyfriend during our teenage years?"
"It is because we don't want you to regret unfavorable outcomes. When you are a teenager, you just get what you want without thinking thoroughly about consequences. But now that you're mature enough, you start to think first before deciding on what you want to do in anything; even with choosing for a man in your life."
Toni's father does not believe that Romeo and Juliet is considered by many as the greatest love story because he would always say that "Kalokohan ang love story ni Romeo and Juliet." The greatest love story for him is the "love of God for us, because Jesus died offering his life for our salvation."
As he related it in a real life situation, he cited an example saying, "If your husband, wife, or your children are in danger, you would offer your life to save your love ones and it can't be considered as suicide, like what Romeo and Juliet did."
Being his daughters, they were not allowed to answer back but were allowed to reason out. Her father's advice in being a parent was, "Don't ever say na nag-away kami ng anak ko" but instead say, "Pinagalitan kayo ng nanay at tatay niyo kasi nangatwiran lang kayo."
Her parent's basis in their parenting style is the Holy Bible. That is why he doesn't read any parenting books.
Toni's last request to her father was to give comments on her suitors and why he doesn't like them; which led to her last question, "Bakit hindi mo pinapansin si Paul? Bakit hindi ka mabait sa kanya noong mag-boyfriend pa lang kami?"
His answer was that he wanted Paul to realize that there is someone protecting her. just like any father would do to their daughters.
At the end of her video, she expressed her appreciation to her father despite being strict. Although, it broke her heart in the past, it was actually her father who was always protecting her.
"I'm so happy that we have reached this level of relationship na parang barkada. I can talk to him about everything. Kasi dati, lagi akong takot sa kanya kasi disciplinarian siya. Pero I realized, the pain of discipline is better than the pain of regret. The man, who I thought broke my heart before, was actually the one who saved my heart from being broken so many times," concluded Toni Gonzaga.