A reckless driver hit  Kapamilya lifestyle reporter Marie Lozano in Makati City
Marie Lozano shared her traumatic experience on Instagram
Marie Lozano is thankful she survived the accident
Marie Lozano, a Kapamilya lifestyle reporter, had an unfortunate accident that happened in a street in Salcedo Village, Makati City last February 5. Though not fatal, the speeding car did hit her knee causing her to fall down on the pavement and hitting her head.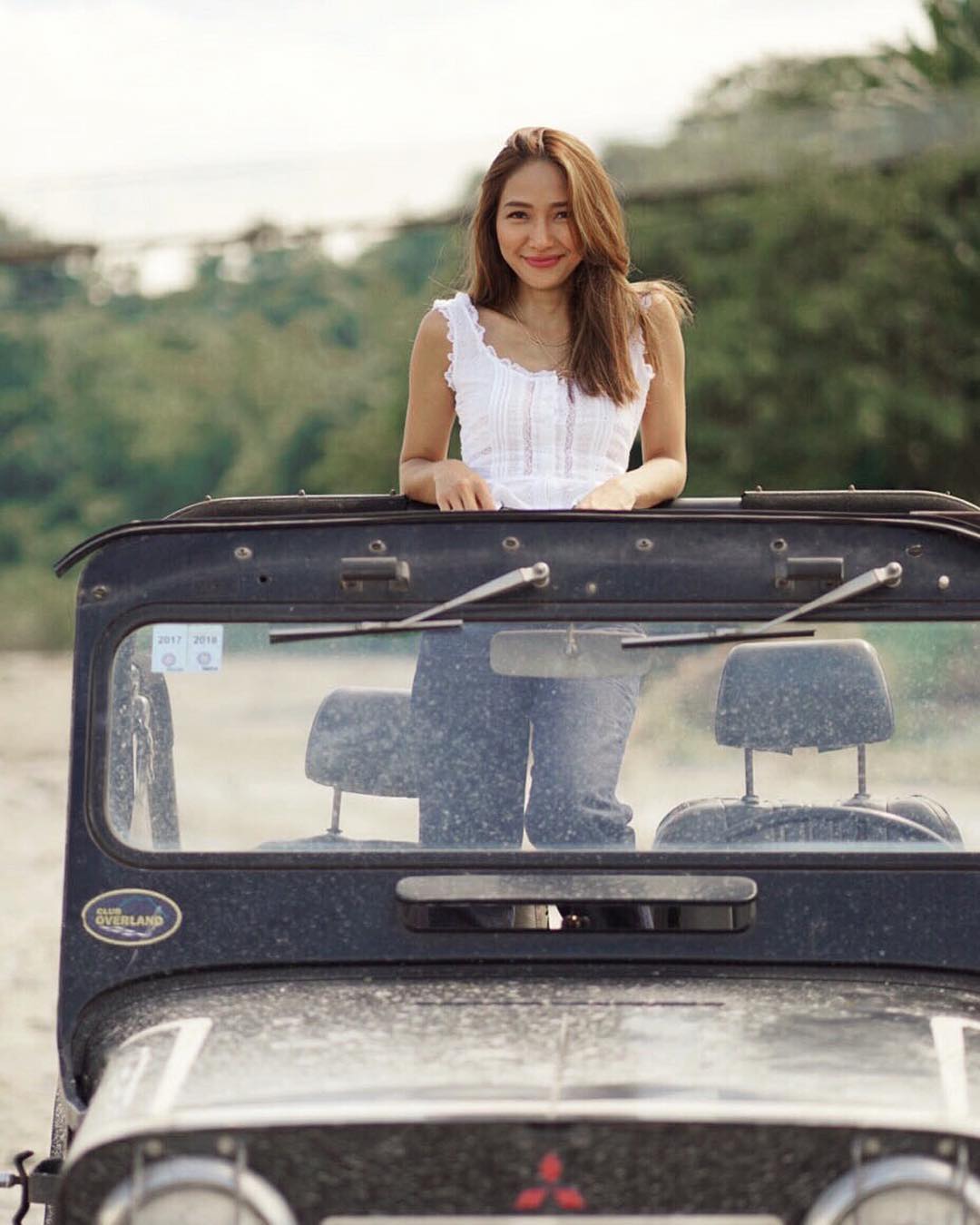 The traumatic experience was shared on her Instagram post.
She posted, "I am so thankful to be alive and in one piece. I want to share a very traumatic experience that happened to me yesterday. As my best friend and I were beginning to cross a very quiet one way street in Salcedo Village just after brunch, a car, turning left towards us and showed no signs of stopping, hit me. I tried to run away like my friend did but at that time, the bumper had already hit my knee causing me to fall on my back and hit my head on the pavement."
After she fell down, she shared about the fear she felt during the incident. "It all happened so fast, but in my mind everything happened in slow motion. My brain processed everything as it happened, anticipating the next thing. I was afraid the tire was going to run over my leg, if the car didn't stop, and then I thought of my son just before I thought that I could die at that moment. It was then that the car stopped. A woman in her 60's wearing a medical mask came out, already in defense, saying it was the fault of another car passing that she didn't see us."
https://www.instagram.com/p/BpjghsDHjih/
"At that point I was laying flat on my back in shock. She asked if I wanted her to take me to the hospital. After years of working as police reporter, I knew not to move a person who got injured in the head. I wanted to see if I could move my arms and my legs. The lady went back into her car with the engine still running and waited there. I was taken to the hospital for a scan. I was relieved that I had no broken bones, just possibly PTSD."
Though she was not gravely injured, she expressed her dismay with how the old lady handled the situation.
"Today [February 6) I woke up, with bruises, a sore back, a painful neck (like I was strangled) but more than the physical manifestations, it is the mental trauma that will take time to heal. What I could not get over is the behavior of the woman who hit me, she seemed educated but she was just about self-preservation and denial. How can some people not have kindness and compassion? The passersby and witnesses that came to the rescue showed more care than this woman. One even told her she should apologize to me. How do we clear the streets of people like these? If she didn't kill me, I keep thinking she could hurt someone someday."
She added, "I am thankful to have survived this in one piece and I know there are worse drivers out there. How do we save the streets from drivers like these?"
What are your thoughts about the accident? Please share your thoughts on the comment box down below, and please leave a like and share.
https://www.instagram.com/p/BthrhRzgjnz/