Netizen shared a wedding reception wherein the bride and groom danced in the middle of a muddy ground.
The couple said that they just took it as a positive experience as it made their wedding even more memorable.
A marriage literally had a messy start as the wedding reception in Masbate was welcomed by a muddy ground.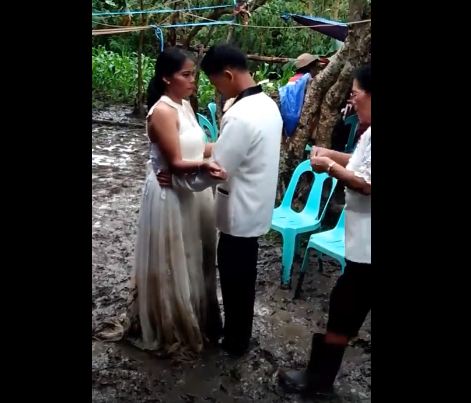 According to a report by Mariz Umali, Rose Jean Pasilan and Jonel Noynay's wedding was held at Catangian on December 29.
Rose was donning a white dress while her groom was wearing a white suit. Unfortunately, their wedding day was when Typhoon Usman entered in the Philippine area of responsibility, leading to the muddy situation at the reception.
But nothing stopped them from doing their first dance as husband and wife. Their guests were also present.
They said that instead of feeling disappointed over the situation, the experience became extra memorable for them as they went through a not ordinary experience. They danced in the middle of the muddy reception.