A netizen gave her boyfriend motorcycle parts for Christmas.
She said that she knows how much her boyfriend loves his motorcycle so she always helps him upgrade it.
A couple went viral on Facebook as the girlfriend shared her surprise gift to her boyfriend for Christmas.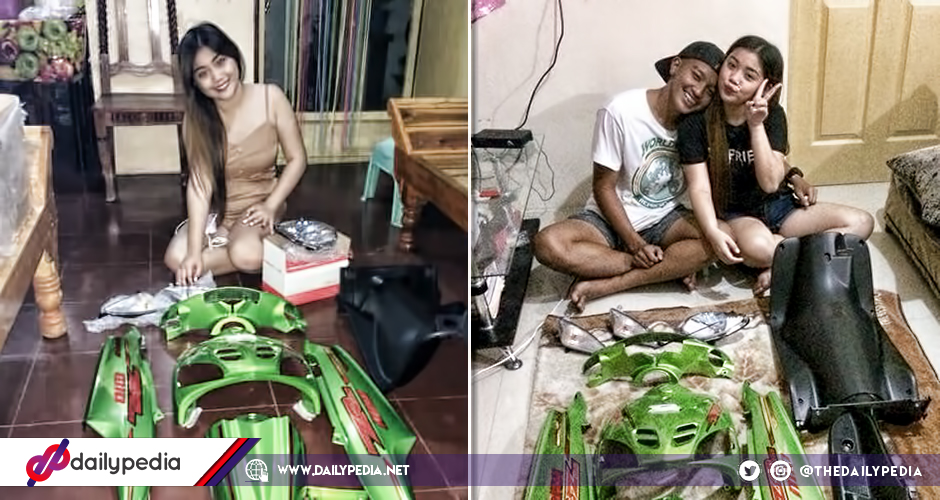 Sophia Charisse Calayag narrated the experience of giving her present to her boyfriend, who happened to already know all about it.
https://www.facebook.com/photo.php?fbid=1093277064167337&set=pcb.1093281010833609&type=3&theater
She didn't mind the expensiveness of her gift as long as it will make her boyfriend happy. She added that in the past, she would just financially help her boyfriend with the motorcycle parts he needed but in 2018, she stepped it up a notch.
"First time ko na nga lang magsurprise ng pyesa ng motor epic pa hahahah kase pag may gusto akong bilhin sa motor mo bbgay ko nalang sayo ang pera sasabhin ko nalang ioh ito pambili mo sa motor' lagi mo nalang akong yayakapin ng mahigpit tapos magthathankyou at maluha luha pero ito talaga ang super epic hanep na yan"
https://www.facebook.com/photo.php?fbid=1093277167500660&set=pcb.1093281010833609&type=3&theater
As it was also their 33rd monthsary, she decided to surprise him with motorcycle parts.
Sophia made sure that the parts were wrapped and prepared in a box. As her boyfriend knew what was already in the box, he was already smiling widely.
https://www.facebook.com/prettysophia.26/posts/1093281010833609
The generous girlfriend mentioned that those were not the only gifts she prepared for him.