Vaping passenger punched a bus conductor after he was asked to alight the public transport.
The conductor said that others were getting bothered by the smoke from the vape that a passenger was smoking with; to which he was asked the get off the bus.
A passenger of Saint Rose Transint Inc. bus was captured by a camera of another passenger while punching a bus conductor. The one who punched the conductor got mad after the latter requested him to alight the public transportation when other passengers started to be bothered by the fumes of a vape.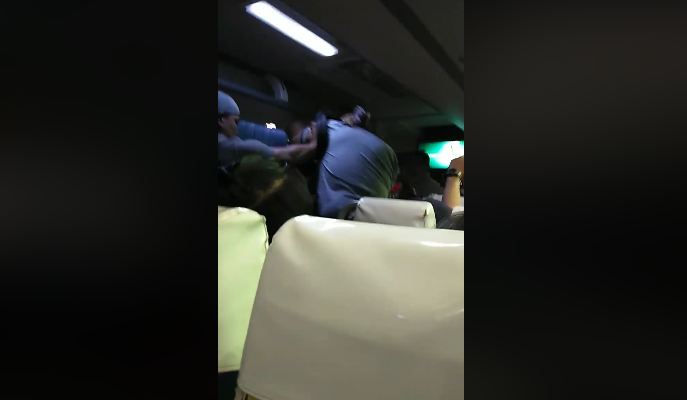 The conductor didn't ask the man to leave without reason though. He was vaping inside the air-conditioned bus.
In a video of a witness and passenger Mera Lyka Timan, a man was caught in a headlock as the conductor tried to drag the passenger out of the bus.
According to Timan, the vaping passenger even took a photo of the bus, which prompted the Netizen to upload the video so that the man won't have the chance to twist the story online.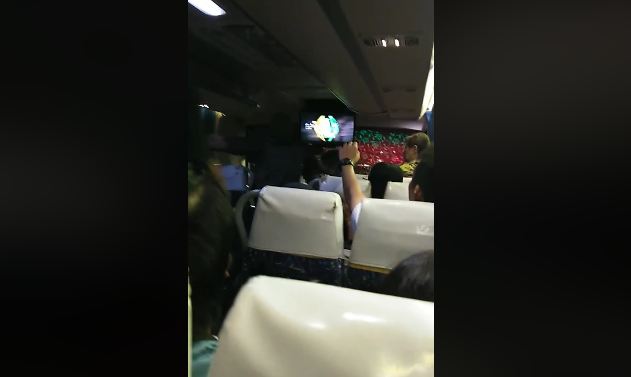 In a report by Inquirer, it is stated that the incident happened along Commonwealth Avenue as the bus was en route to Pacita Complex in San Pedro, Laguna from SM Fairview.
The bus company, Saint Rose Transit Inc. has also made a statement, saying that the conductor asked the vape user to alight as others are getting affected by the smoke.
The man then yelled, "Bababa na nga ako! Kakasakay ko lang bababa na ko! Binabadtrip mo 'ko bababa na 'ko."
But before the conductor even had the chance to confront the angry passenger, the guy already started punching him.
So etong baklang to, nag vi-vape sa loob ng bus tapos nagtanong yung kundoktor kung sino yung nag vivape kasi papababain nya dahil naaamoy na ng mga pasahero tapos etong putanginang to nag eskandalo na agad. Pinababa ng kundoktor galit na galit at pinagsasapak nya na agad yung kundoktor na sumaway sa kanya. Ang kapal ng mukha mo ikaw na nga nakaperwisyo ikaw pa galit!!! UPLOAD KO LANG KASI MUKHANG BABALIKTARIN NYA SI KUYANG KUNDOKTOR EH PINICTURAN NYA YUNG BUS.Ps: Malas ako kasabay sa bus lagi ko nasasaktuhan may away hehehehehe

Posted by Mera Lyka Timan on Friday, November 30, 2018
Both the identities of the conductor and the passenger were undisclosed.