Presidential son Paolo Duterte filed a libel case against Senator Antonio Trillanes IV.
The Senator accused the Vice Mayor and his brother-in-law Meneses Caripio extorting money from cab hailing company, Uber.
After former Senator Bong Revilla has been acquitted from his plunder case, a Davao City judge has issued a warrant of arrest against Senator Antonio Trillanes IV over the criminal case–Libel.
It was filed by President Rodrigo Duterte's son and former Davao City vice mayor Paolo Duterte.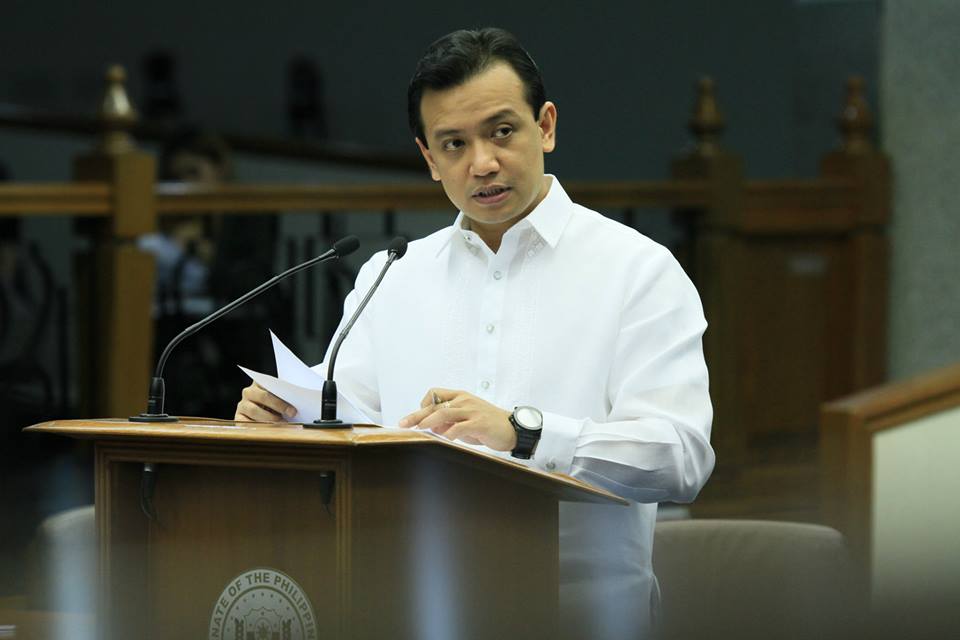 Judge Melinda Alconcel Dayanghirang of the Regional Trial Court Branch 54 ordered law enforcement agencies, like the Criminal Detection and Investigation Group (CIDG) to bring Trillanes before her so that he can be "dealt with according to law".
Although arrested, Trillanes is allowed to post bail. The judge said that he should be presented to her within 10 days upon the release of the warrant arrest copy.
The bail bond is prescribed with a Php24,000 and the senator can deposit it to any office of the or municipal and city treasurers office. He should furnish her with the certificate of deposit.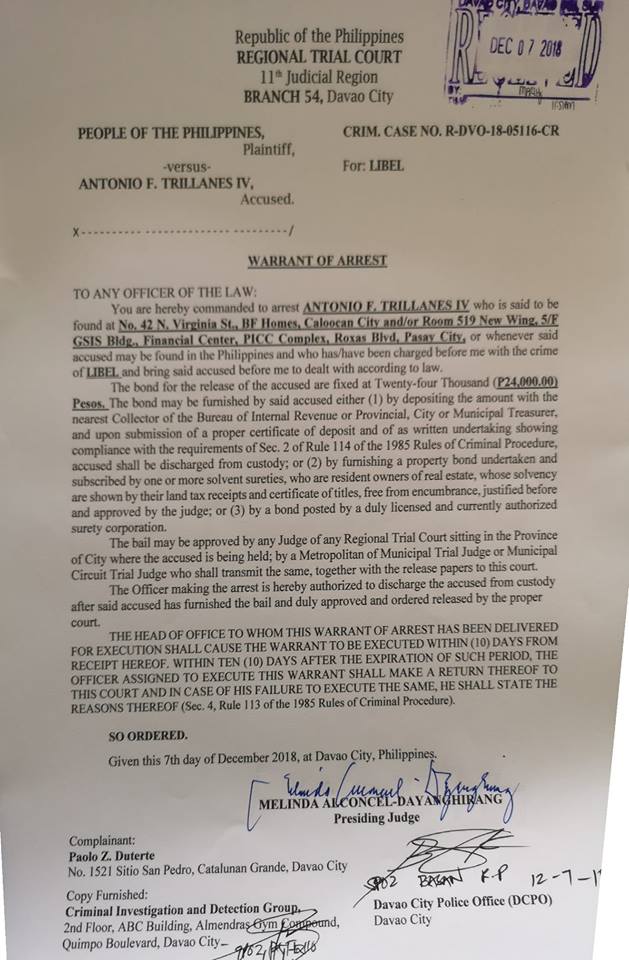 Trillanes can also post bail in any court upon the approval of the judge who has jurisdiction over the location he would be held in.
Paolo Duterte has accused the senator of "false, baseless, and unfounded" claims regarding him and his brother-in-law Maneses Carpio, demanded money from ride sharing company, Uber.
Carpio has also previously sued Trillanes for libel with damages over his claims that they were involved with the mentioned extortion.