Girl suffered from blisters after getting black henna tattoos at a hotel in Egypt.
It was said that the ink used did contain dangerously high levels of a complex chemical which caused the painful blisters.
Madison Gulliver and her brother got henna tattoos done at a hotel in Egypt as a reward for their good behavior during vacation. But after returning to their home in the United Kingdom, they began complaining that their arms had become itchy.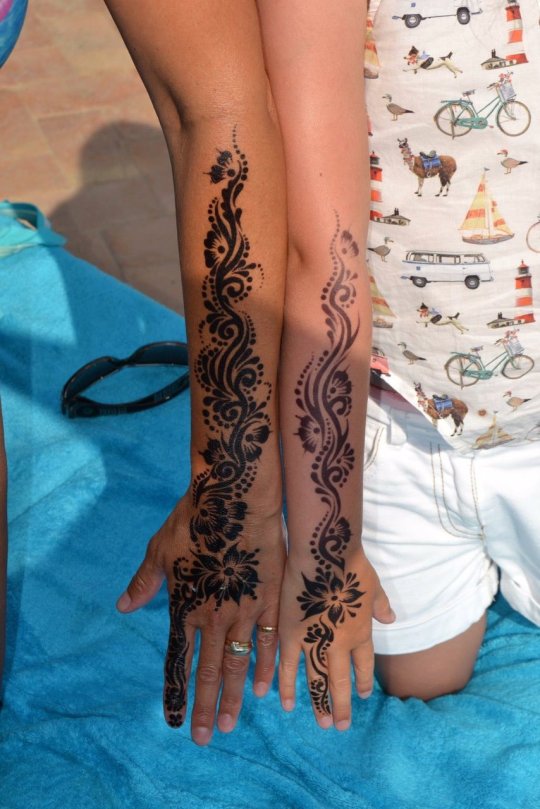 Bubbles have then erupted and at the skin under her tattoo.
"We noticed there was a small patch on the top of the tattoo that was raised but we couldn't see any redness," their father, Martin Gulliver said.
"The next morning the whole tattoo was starting to get itchy, so we washed it off which revealed a rash in the outline of the tattoo. It started to blister so we started looking on the internet about black henna tattoos and that's when we realized all the worrying things."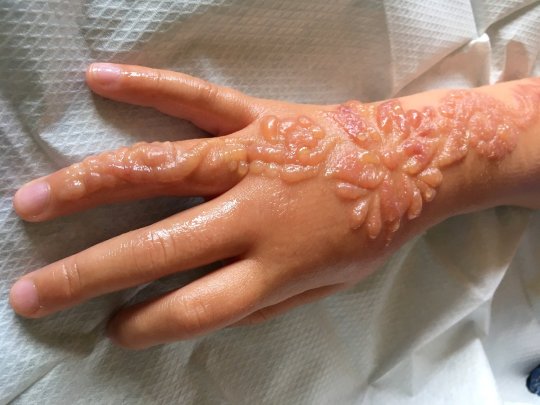 The doctors gave the family steroid cream to treat the area but when blisters started to form on her fingers, they quickly rushed her to the emergency room.
After five visits to the St. Mary's Hospital, they were given different creams and ointments for Madison's skin, however, it didn't do anything and the condition just became worse. When they went to burns' specialists in Sailsbury District Hospital, they were told that they had to remove the blisters so that they can access the burned skin underneath.
"They thought they would be able to soak the blisters and rub them off, but that wasn't possible as they were so thick, so they had to cut them off. She wanted to see what they were doing so we couldn't get her to look away, she was really good and kept saying 'you've missed one'."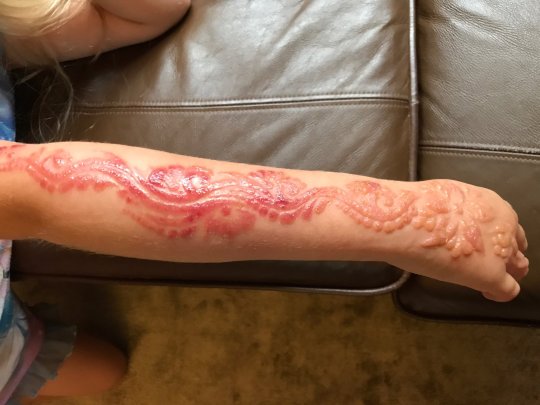 It was found that the black henna that was used in Egypt contained dangerously high levels of a complex chemical – para-phenylenediamine, commonly known as PPD.
Heike Moursy, guest relation and manager of the Fort Araberque Resort, Spa & Villas sent an email to the family, apologizing for the incident.
"On behalf of the owner from the Beauty Center we apologize again what is happened with your daughter. We don't want to have such horrible reactions to anybody in the future again. Therefore our General Manager Mr Max Shoukry have spoken with the owner of the beauty center to stop the offer of any henna tattoo. We know, this does not help your daughter but we wish her to get well soon."