A Netizen posted her sentiments about the situation of artists in most Filipino families.
She said that artists are less appreciated compared to those who have more "practical" courses but people still demand free services from them when needed.
A Facebook user has posted about the heartbreaking reality of the treatment toward artists in a typical Filipino family.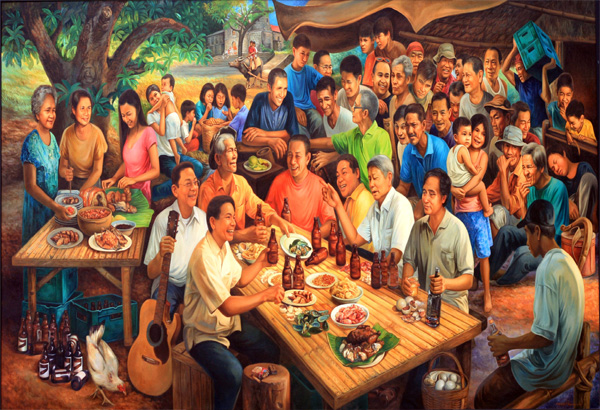 Arianne Ali Bangcola said that Filipino family members lack the support and recognition until they need it. She added that most shun it and encourage their relatives to take more "practical" courses.
Family members tend to only recognize the craft if they will benefit from it and demands it to be done for free.
"They call the field frivolous (i.e. "music? pano siya kikita jan?) but when a makeup artist's relative needs her makeup to be done for an event, suddenly they go to her and demand it be done for free, in the name of "family". Suddenly a graphic designer is remembered when a relative needs a poster for their business, suddenly a photographer is recognized when a cousin needs a pre-debut shoot, suddenly musicians are acknowledged when a son's wedding draws near. And always, always for free."
"And what happens if you decline their demands of a free service? You're suddenly a "ungrateful brat with an inflated ego".
"I think that when an artist creates something, they always let a little bit of their soul bleed into their work – they can't help it. So when you demand them to do art for you without exchange or recognition, I think it feels to them as if you'd rather have the actual output without the unnecessary addition of their soul. You make their art into a product. "
Bangcola mentioned how heartbreaking it is for artists and their family will recognize them for their skills, not their convenience.
"I think it hurts to be creative in a world where all you should be is smart." 
https://www.instagram.com/p/BrfLyZ5HnB7/
The most now has more than 5,000 shares. Bangcola is a poet on Instagram.