A WWI love story goes viral on Twitter.
Two soldiers were said to be in a gay relationship at the time of the first world war, resulting for them to be buried under one tombstone.
Two soldiers from the first world war have gone viral on Twitter after someone wrote a gay love story, imagining the reason why they're buried together.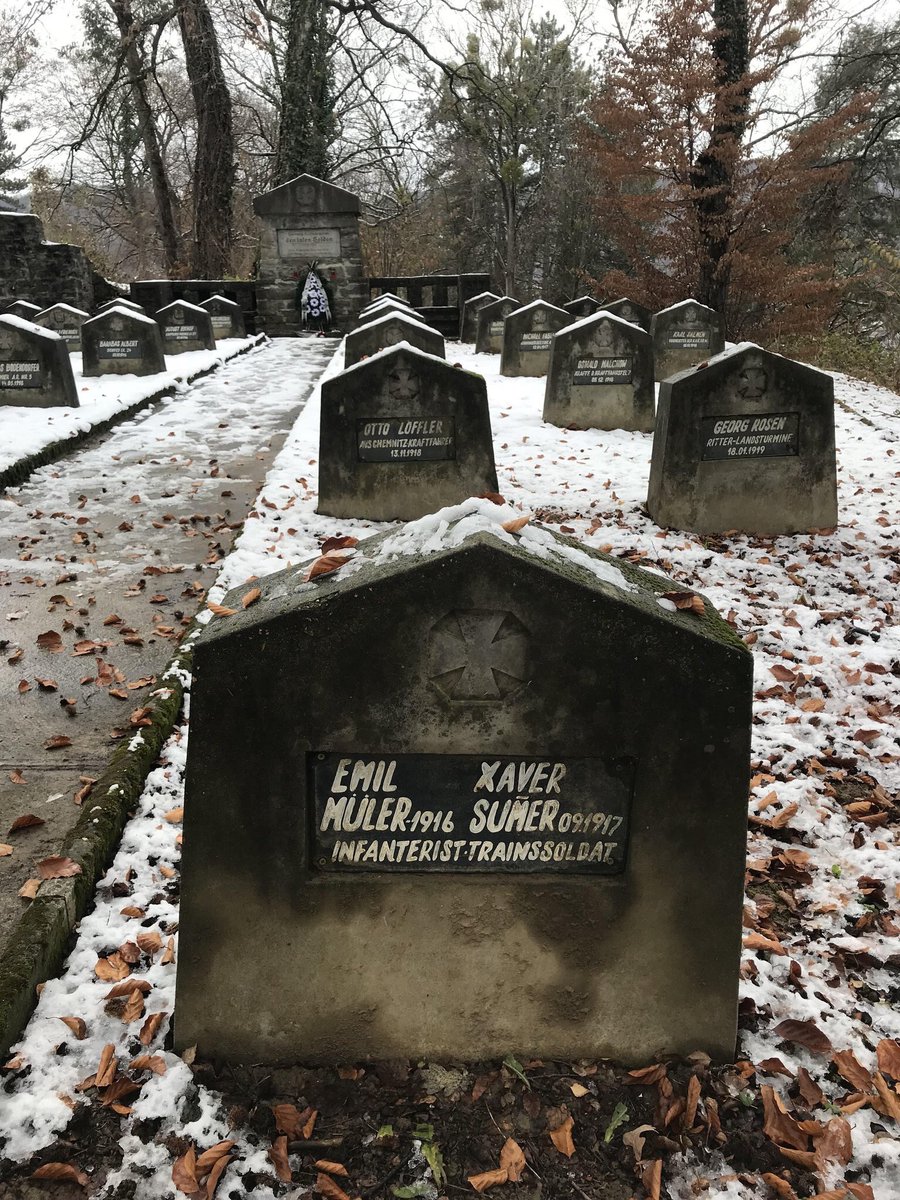 Emil Mueller and Xavier Sumer names are painted next to each other's tombstones under a cemetary of Sighisoara, a small city located in Transylvania, Romania.
The town is a tourist hotspot for being the birthplace of the real-life basis of fictional character Dracula, Vlad Dracula 'The Imapaler' Tepes.
A Madrid-based author may have turned the town into a romantic destination for those who are curious to see the locations stated in the story.
El otro día os prometí que os explicaría el misterio que se esconde tras esta lápida en la que reposan dos soldados del Imperio Austrohúngaro que lucharon y murieron en la I Guerra Mundial… y que fueron enterrados juntos. Hilo va. pic.twitter.com/rEdzwIN98k

— Guillem Clua (@guillemclua) November 22, 2018
Guillem Cua, who described himself as a dramaturgist, screenwriter, and director, saw Emil and Xavier's grave while visiting the place in November.
After taking a few pictures, he began writing the story of the supposed lovers, imagining the reason behind their shared tombstone, connecting it to a forbidden gay relationship during at the time.
The original thread contains almost 200 posts which includes GIFs, videos, and photos. As Clua's story goes on, people have been hooked, making the first tweet of the thread reach more than 24,000 retweets and 46,000 likes.
It was so interesting that another Twitter user have translated it into English.
a gay love story of the 1st world war's year.

[thread by @guillemclua im just a translator]. pic.twitter.com/I3CkgKd1EO

— ᴍ (@holmesathedisco) December 7, 2018
But unfortunately, the story is fictional and only the photos of the tombstones are real. All the other elements are just made up.
He uploaded a statement on his website, sharing his thoughts and how the actual story is made up.
"Emil and Xaver have existed, yes. But only in the story that we have all shared did they love each other with the intensity that we would all like to experience. With their story I only wanted to shed a light on all the LGBT+ love stories that can never be told and that are condemned to oblivion."
He further explained that he never intended to take advantage of people's curiosity, but he understands if some felt cheated.
"My intention has never been to take advantage of people's credulity. In fact, it would be nice if we all made the story of Emil and Xaver come true, turning this grave into a symbol for those who were not allowed to love each other and who deserved a better ending, together and in peace.
"And if some of you visit Sighisoara, leave some flowers in memory of the love stories that will never be told."