Regina Cojuangco-Gonzales clarified that her father does not know the family of the Ateneo student involved in the bullying incident.
She posted on Facebook saying she hopes that the issue would be resolved immediately. 
Regina Patricia Jose Cojuangco-Gonzalez clarified that her father, Peping Cojuangco, is not affiliated to the Ateneo de Manila University (AdMU) Junior High School student's family.
READ: Taekwondo high school athlete caught in the act; Netizens furious over bullying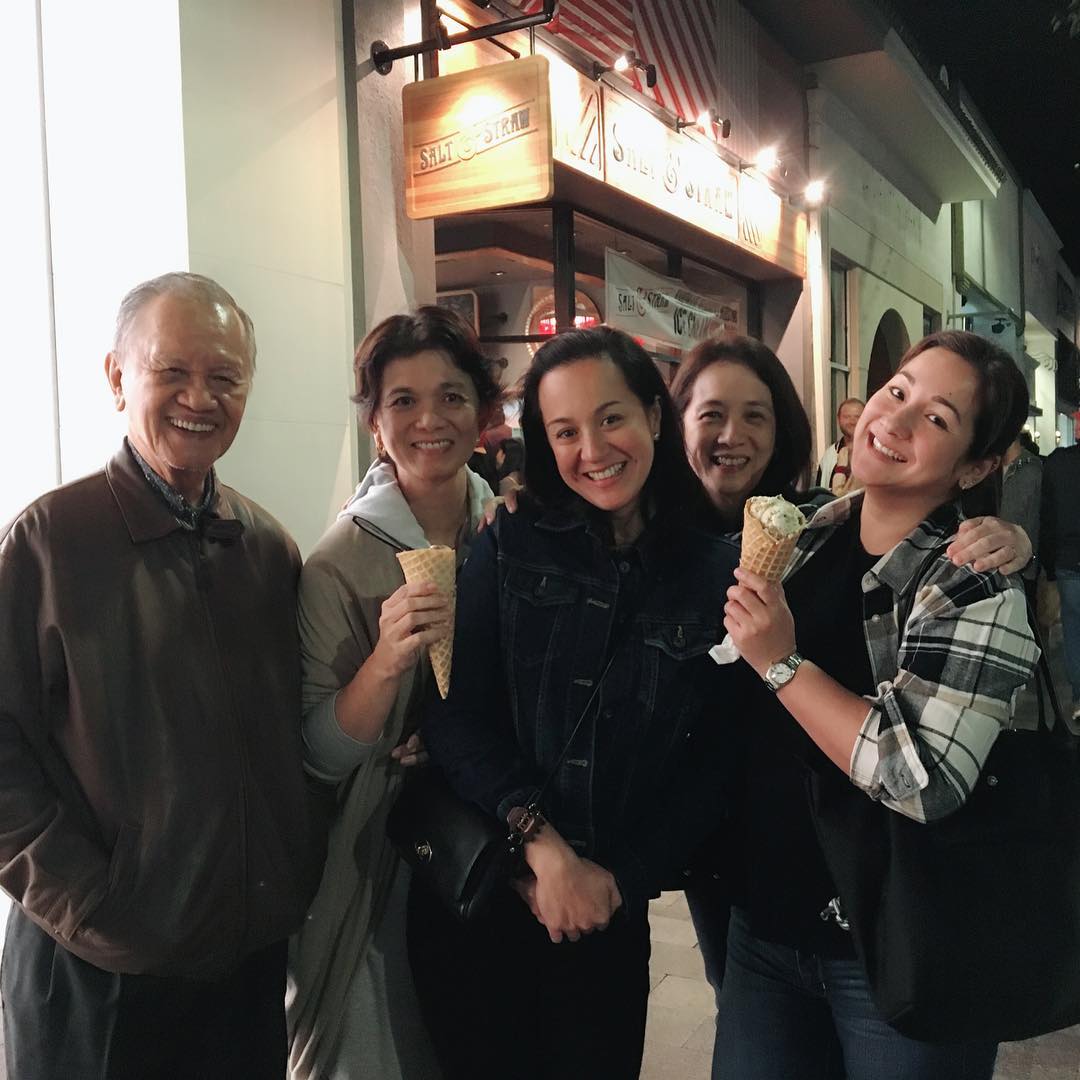 The boy's videos have made rounds online, showing him physically hurting his schoolmates. Gonzales said that her father does not know those who are involved in the incident.
https://www.instagram.com/p/BqfV_4wAmhB/
"It has come to my attention that my dads name has been mentioned in recent posts…"
"Just to set the records straight from our side, my dad, PEPING COJUANGCO does not know – nor is affiliated to those involved in the bullying incident in Ateneo."
"Praying and hoping that the bullying issue/s shall be resolved immediately and proper consequences should be given to those at fault," she said on her public Facebook post.
READ: "Baka may nag-trigger…" Ateneo bullying reaches Malacañan Palace
Netizens have mentioned that the taekwondo student's family is "well-connected" to the Cojuancos, thus makes it hard to punish the boy.
https://twitter.com/angelsmilejimin/status/1075723319024865280
the kid being expelled is quite close to being impossible, i read that his family has close ties to peping cojuangco and we all know that admu's administration loves riding the bourgeoisie's dicks https://t.co/VEg72usnp1

— lil uzi burner account (@deathofrailli) December 20, 2018
AdMU have stated that they are currently investigating the incident.