PBB's Ryan Bacalla surprised everyone with his transformation.
The ex-housemate expressed his gratitude to those who encouraged him and replied to those who left negative comments.
Netizens were shocked when ex-Pinoy Big Brother 737 housemate Ryan Bacalla's transformation went viral.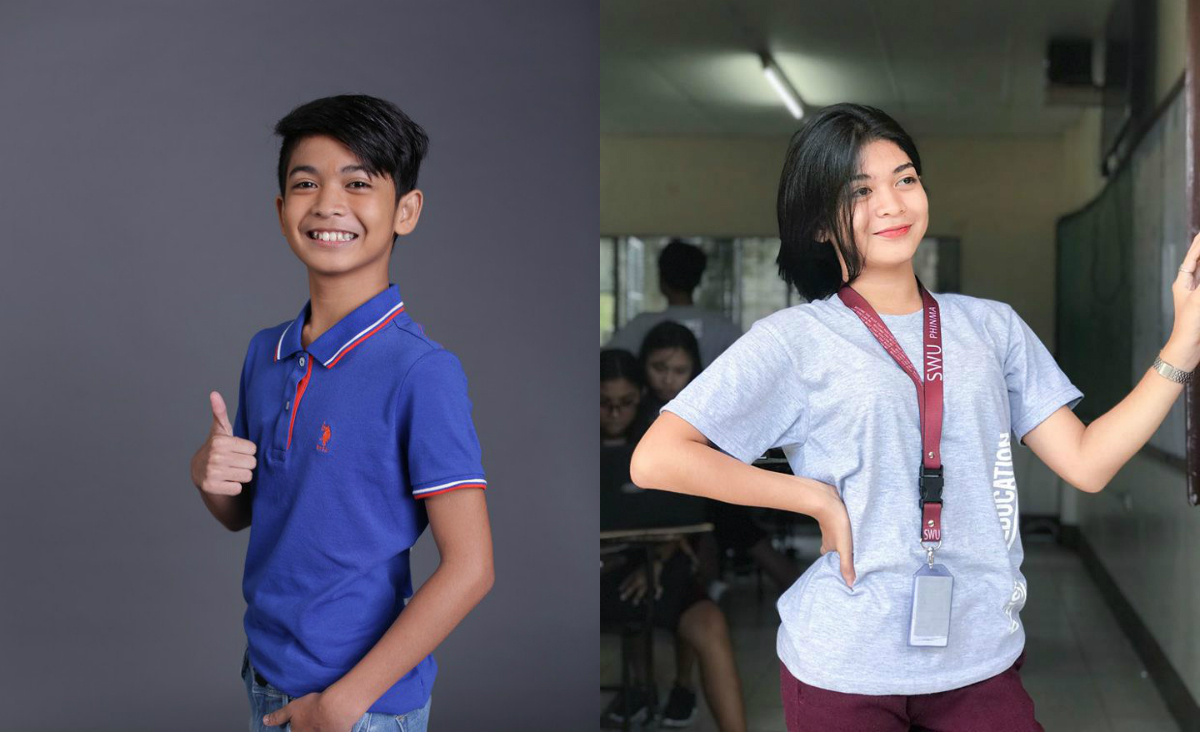 Despite being evicted from the reality show that was aired three years ago, he decided to fully flaunt his sexuality as he continuously changed his looks.
With this, people stated that Ryan can actually be mistaken for a girl with the way he looks now.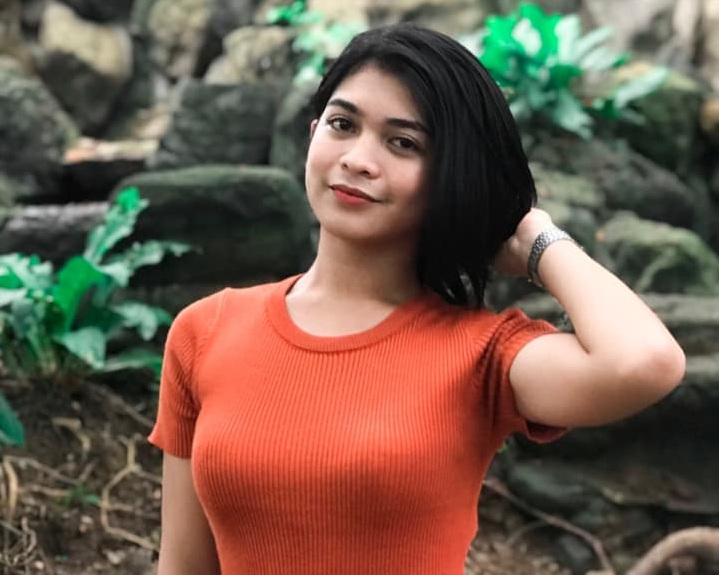 In a Facebook post, he expressed shock with the appreciation he received online. But his surprise was not only because of the positive messages he received. He also said that some of those good things are from those who turned their back on him when he was still in showbiz.
"But shockingly, some of them are people who, unfortunately, has turned their back on me when I failed showbiz. And now they are here again, cheering me up, supporting me and telling me how proud they are to me. Sadly, I just realized, people will only remember you when you're rich, famous/popular or dying."
Unfortunately, Ryan's change wasn't viewed positively by everyone. While others complimented him, there are some who can't help but comment negatively to his transformation.
In a comment, he said that negative comments don't affect him as he is "living the life [he] desired to and [he is] happy with it". He also urged everyone to stop using the Bible to hurt others.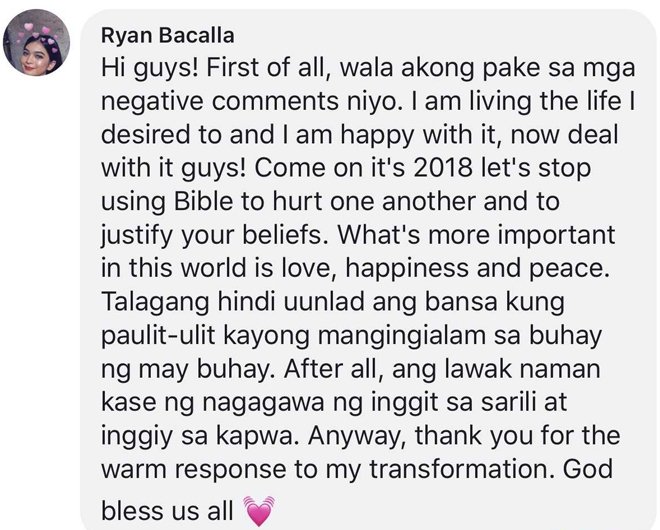 Hi guys! First of all, wala akong pake sa mga negative comments niyo. I am living the life I desired to and I am happy with it, now deal with it guys! Come on it's 2018 let's stop using the Bible to hur tone another and to justify your belifs. What's more important in this world is love, happiness and peace. Talagang hindi uunlad ang bansa kung paulit-ulit kayong mangingialam sa buhay ng may buhay. After all, ang lawak naman kasi ng nagagawa ng inggit sa sarili at inggiy sa kapwa. Anyway, thank you for the warm response to my transformation. God bless us all
Ryan is currently a student at the Southwestern University (SWU) in Cebu City.