Robin Padilla mentioned his advocacy against political dynasty in the country.
He then campaigned for Baste Duterte who will be running to vice mayor of Davao City in the 2019 midterm elections.
It's no secret that political dynasty is evident in the Philippine government.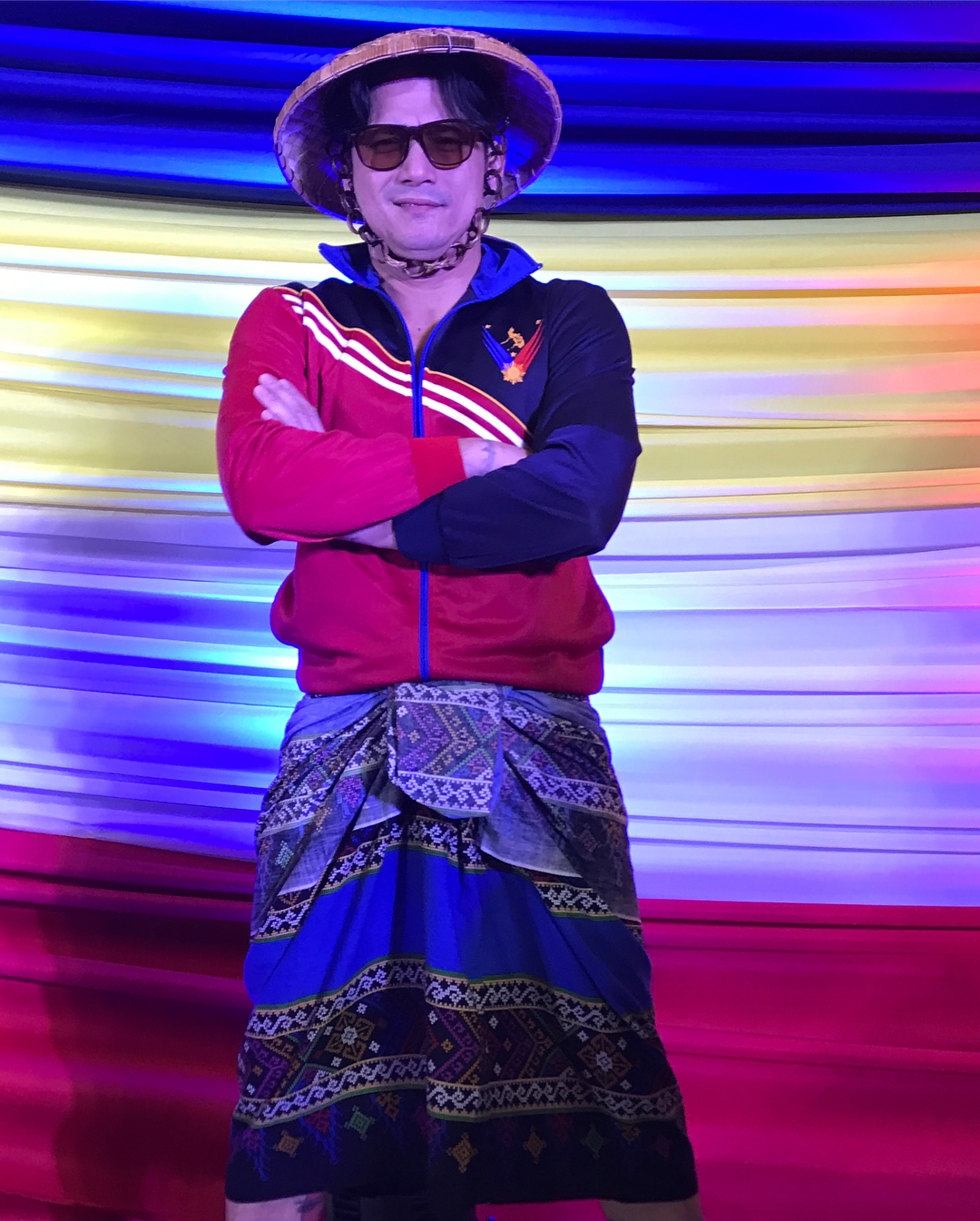 Whether from small towns or on a nationwide scale, there are always families that will try their hardest to maintain the power that their surname owns.
This is what Robin Padilla mentioned in his latest Instagram post. He named political dynasty as one of the biggest problems in the country. But he added that there is hope when it comes to this problem and proceeded to campaign for Baste Duterte, who is the brother of Davao City Mayor Sarah Duterte, and youngest son of President Rodrigo Duterte.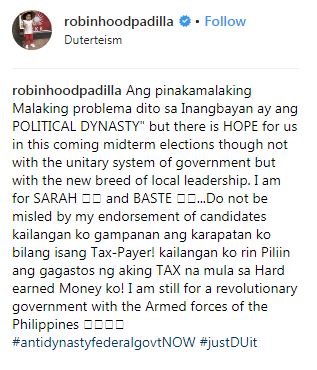 Ang pinakamalaking Malaking problema dito sa Inangbayan ay ang POLITICAL DYNASTY" but there is HOPE for us in this coming midterm elections though not with the unitary system of government but with the new breed of local leadership. I am for SARAH 👊🏻 and BASTE ✊🏻…Do not be misled by my endorsement of candidates kailangan ko gampanan ang karapatan ko bilang isang Tax-Payer! kailangan ko rin Piliin ang gagastos ng aking TAX na mula sa Hard earned Money ko! I am still for a revolutionary government with the Armed forces of the Philippines 🇵🇭👊🏻#antidynastyfederalgovtNOW #justDUit
Baste Duterte is running to be the Vice Mayor of Davao City.
Robin Padilla has long been a supporter of President Duterte. In 2016, he was granted absolute pardon by the President.
"He has suffered enough, I think. Kung bitawan mo naman iyong tao sa labas, give him the rights –makaboto, maka-travel, whatever."
Duterte added that he did not see any malicious intent when he was caught with guns back in 1994.