Repertory Philippines' (Rep) Theater for Young Audiences revisits the classic, whimsical adventure of Princess Rapunzel in "Rapunzel! Rapunzel! A Very Hairy Fairy Tale."
The play will run from September 15, 2018 to January 27, 2019 at Onstage Theater, Greenbelt 1, Makati City.
Theater veteran Joy Virata directs this production, featuring the story, music and lyrics by Janet Yates Vogt and Mark Friedman.
We all know the staples of Rapunzel: an estranged princess with long blonde hair imprisoned by an evil witch in a tower, until a prince comes along, climbs up the tower using her tremendously strong-slash-long hair, and rescues her from being trapped – straight fairy-tale and mushy. But REP's new Rapunzel musical undertakes a feeling of 'groundedness' and childishness, which makes it more relatable both for young audiences and those young at heart alike.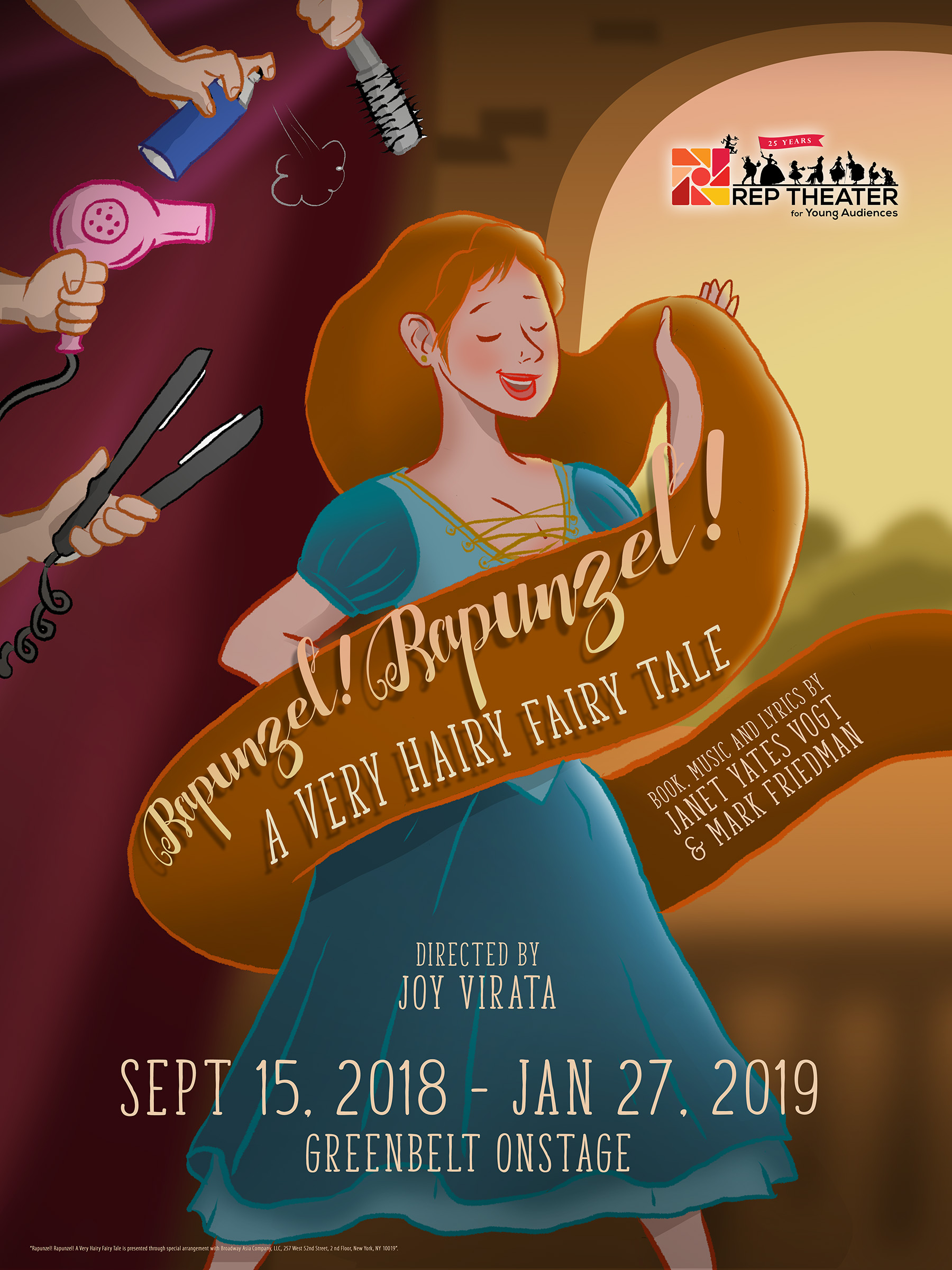 Putting in pop culture references and elements, "Rapunzel! Rapunzel! A Very Hairy Fairy Tale" is a musical play we should spend our free days for. Seeing it live last September 15 at Onstage Theater, Greenbelt 1, Makati City for its premiere, here are a few notable things that make REP's Rapunzel even more weekend-worthy.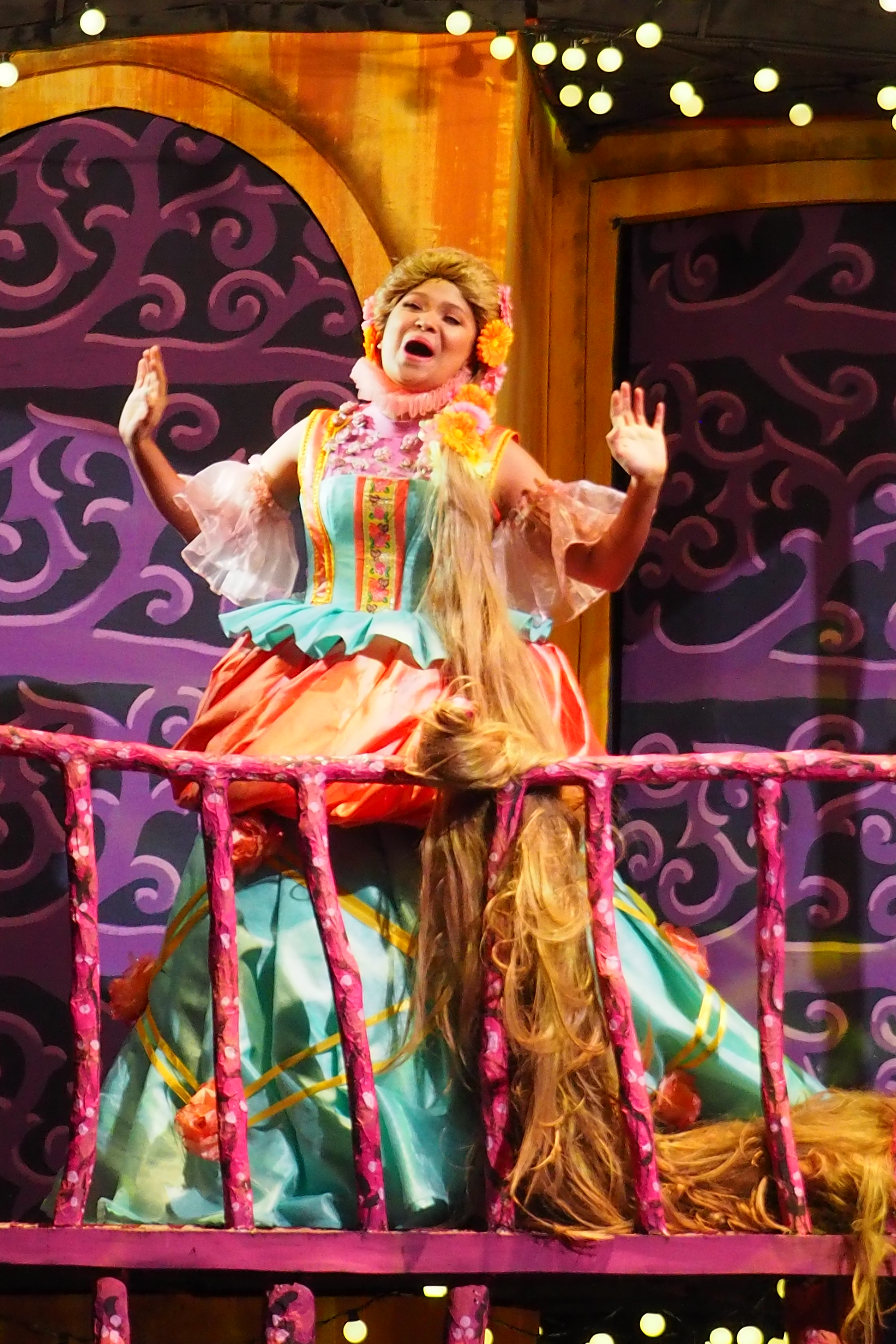 Packed with great musical talents, "Rapunzel! Rapunzel! A Very Hairy Fairy Tale" would definitely be enjoyed by seasoned theatre-lovers and first-time watchers alike. Priding itself with the music and lyrics by internationally known Janet Yates Vogt and Mark Friedman (see: "How I Became a Pirate"), the over-all musicality of the play is memorable for its solid melodies, easy to remember and groovy.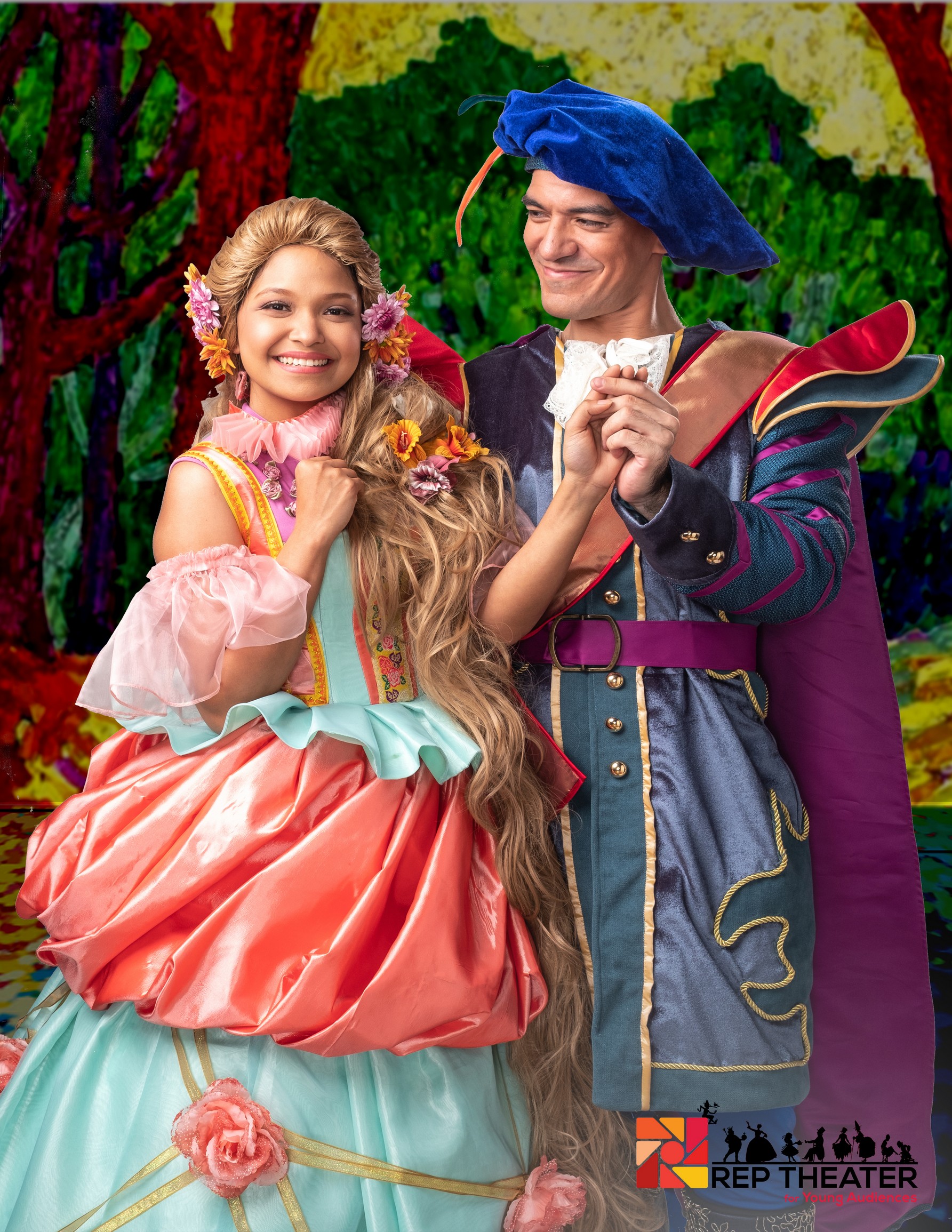 The songs vary from classical theatre renderings and pop. Notably, the play is starred by actual professionally-trained singers in the country: Cara Barredo, Bituin Escalante, Mikkie Bradshaw, Justine Narciso, Alyssa Rosa, Carla Guevarra-Laforteza, and many more.
Uniquely weaved characters
The characters are comical and one can only expect having a good laugh while watching the musical play. Apart from being gifted with beautiful voices, the characters are equally given the necessary quirkiness which makes the play relatable for a more modern audience.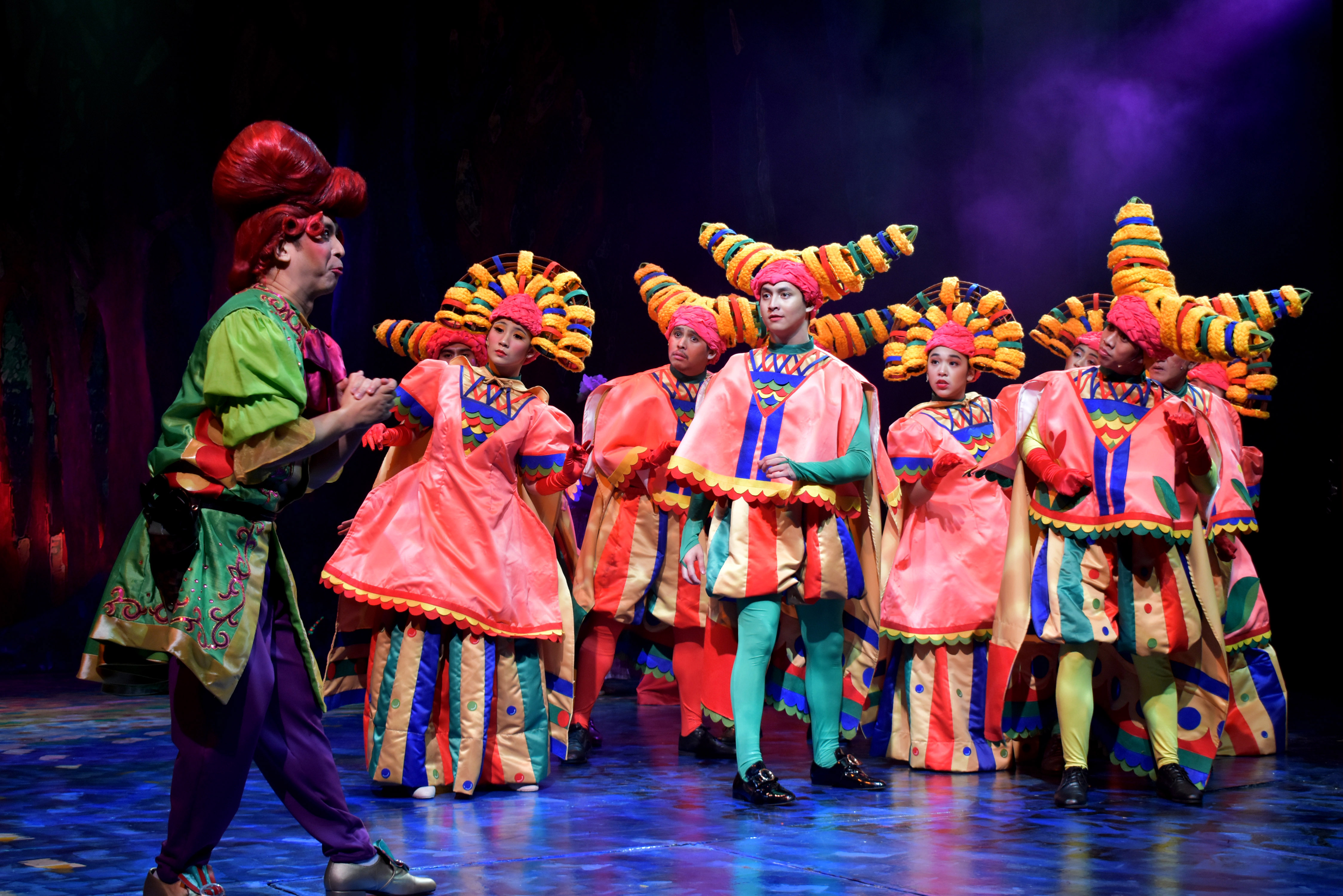 Lady Zaza, the villain and Rapunzel's aunt, poses like the popular 'Red Queen' – an air of meanness comes in her gestures, but a retained silliness is noteworthy for her character. The supposedly brave prince, Sir Roderick, is notable for his chicken-heartedness as he journeys to find the lost princess – a new take on how a prince in fairy tales should act.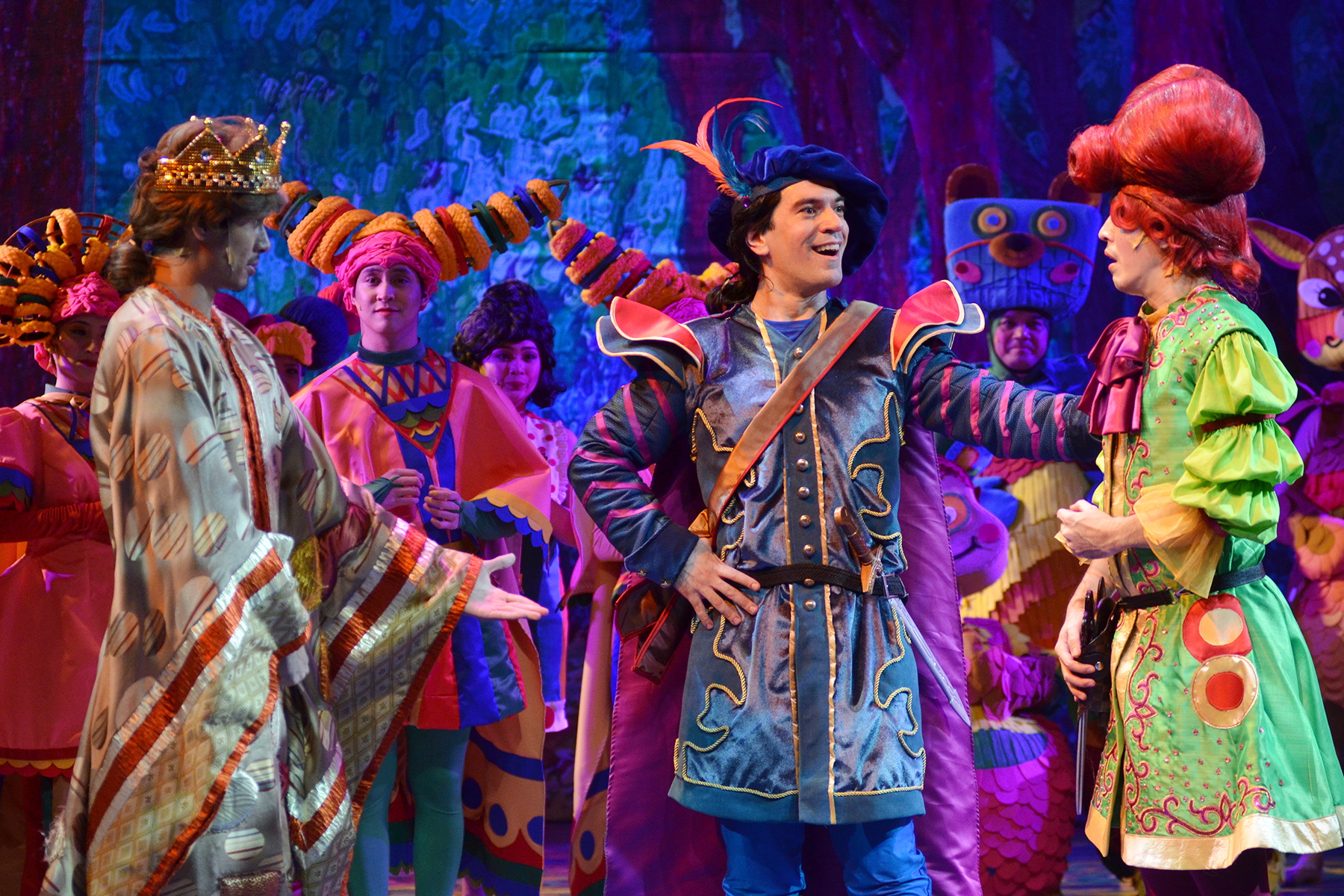 His sidekick, of course, is one unique character as well – a feminine hairstylist named Edgar (tagging along Sir Roderick to find the most beautiful hair in the world), equally fainthearted as they get in the "deep, dark, dank, dismal, dreary forest" to find Rapunzel. Of course, the main character, Rapunzel, has her own quirks too, elegant but grounded, having a fair share of funny lines as well (not to mention, she actually likes Beyoncé).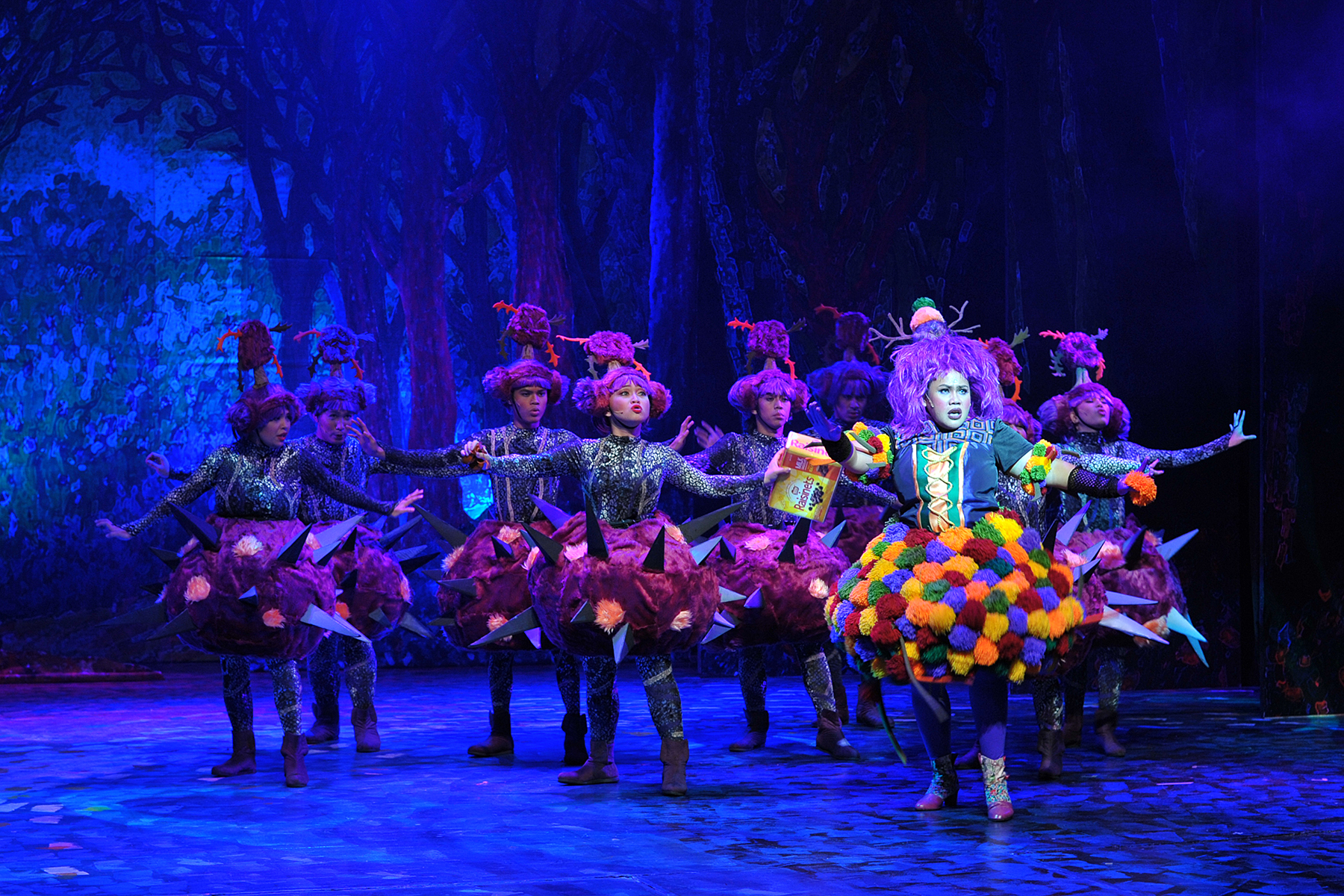 An interactive play and a very detailed production
The theatre play involves its audience. The entire auditorium is basically the characters' stage. The characters asks questions to viewers (especially to kids), making sure they are having a good time. They sing and dance around the theatre, even sit beside with the viewers.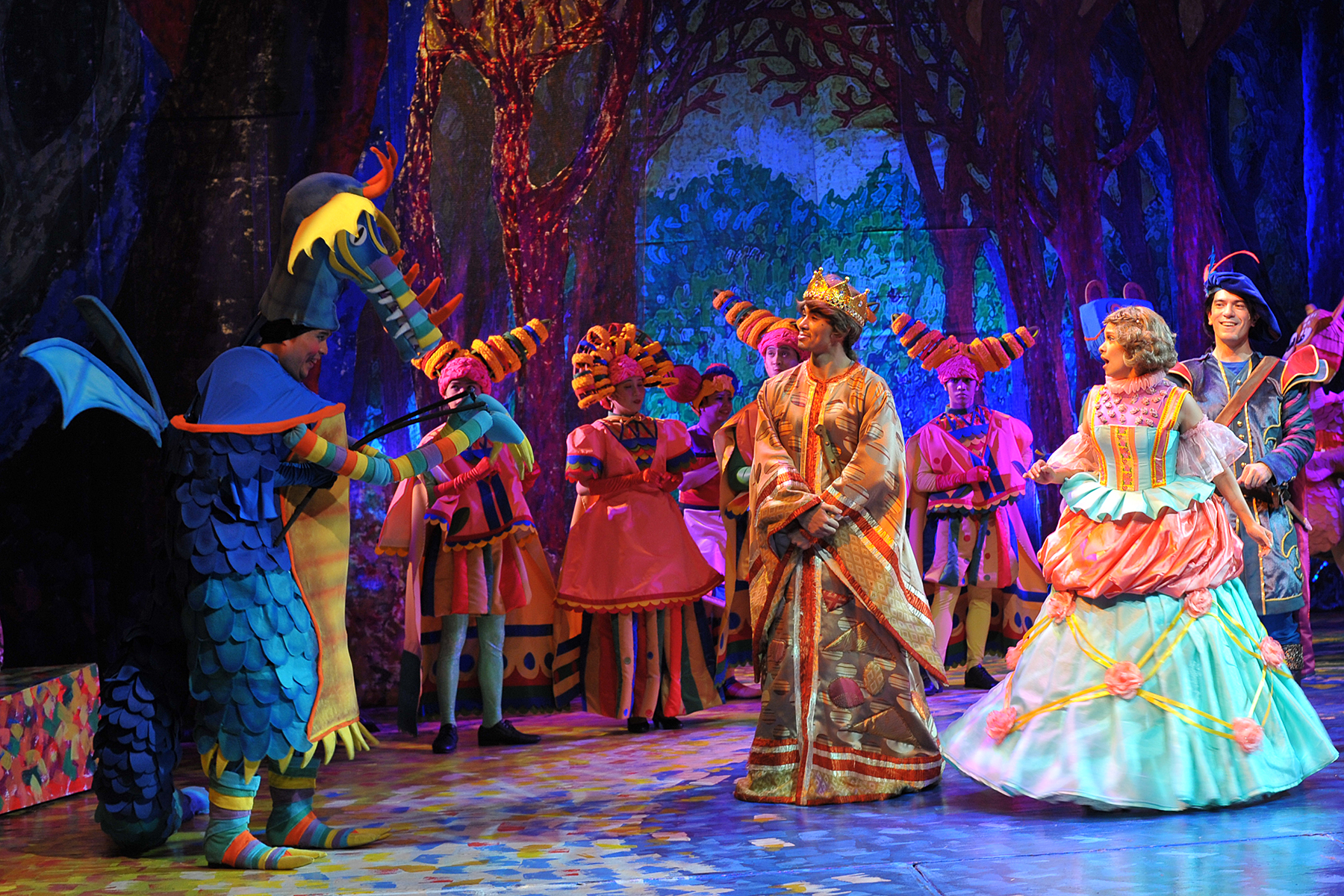 On the whole, watching the play is like being part of the characters' world – Rapunzel's fairy-tale world. Apart from this, the production is commendable for its details. Everything is well-made from the backdrops, costumes, and props. The colors are complementary, sending a vibe of gaiety – very Filipino for its festive features.
A constantly changing cast
Yes. The casting changes for each show. Basically, since the play runs from September this year to January next year, the play aims to feature different sets of actors. This means, essentially, that the show doesn't repeat itself – which is a good treat for groups of family and friends who managed to see the show on different dates to have a point of discussion (and not to mention, to see the play once more).
There are five (5) Rapunzels, three (3) Lady Zazas, three (3) Socrates (the funny dragon who accompanies the princess), three (3) Sir Rodericks, and many more – all going around from the same cast or ensemble. Truly, with this mechanics, we won't be able to get enough of "Rapunzel! Rapunzel! A Very Hairy Fairy Tale."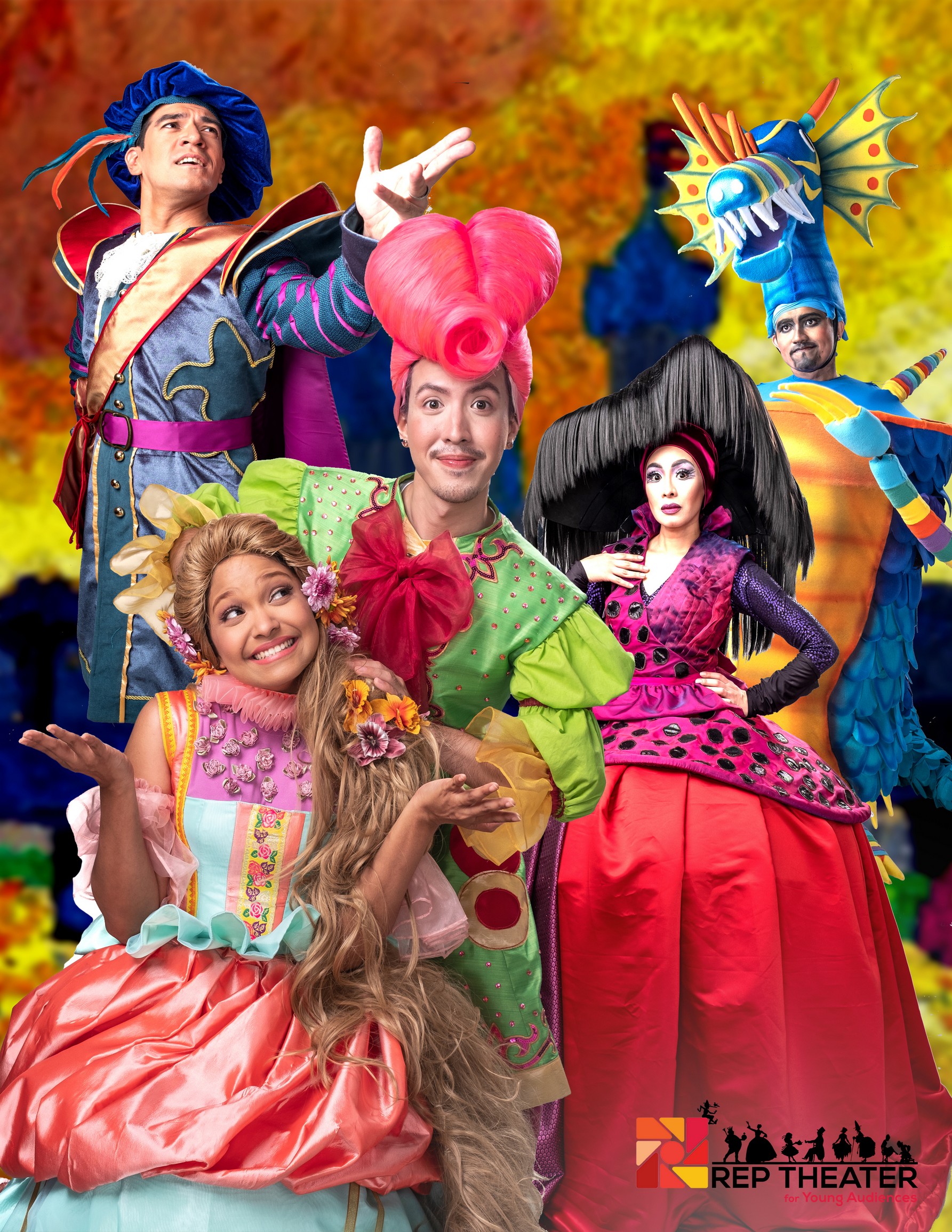 ***
By and large, "Rapunzel! Rapunzel! A Very Hairy Fairy Tale" is just a very beautiful yet simple story – staying true to the original narrative but finding its own voice and texture, truly ideal for children and those who are young at heart. For show dates and tickets, call REP at (02) 843-3570 or Ticketworld at 891-9999, or log on to www.ticketworld.com.ph.