Netizens call out Darren Espanto and Juan Karlos Labajo for using "gayness" as a derogatory word.
Darren explained that he never meant to use it as an insult and he's just tired of all the bashing.
As the recent Twitter beef between singers Darren Espanto and JK Labajo intensifies, netizens didn't miss the chance to call out both for using "bakla" as an insult.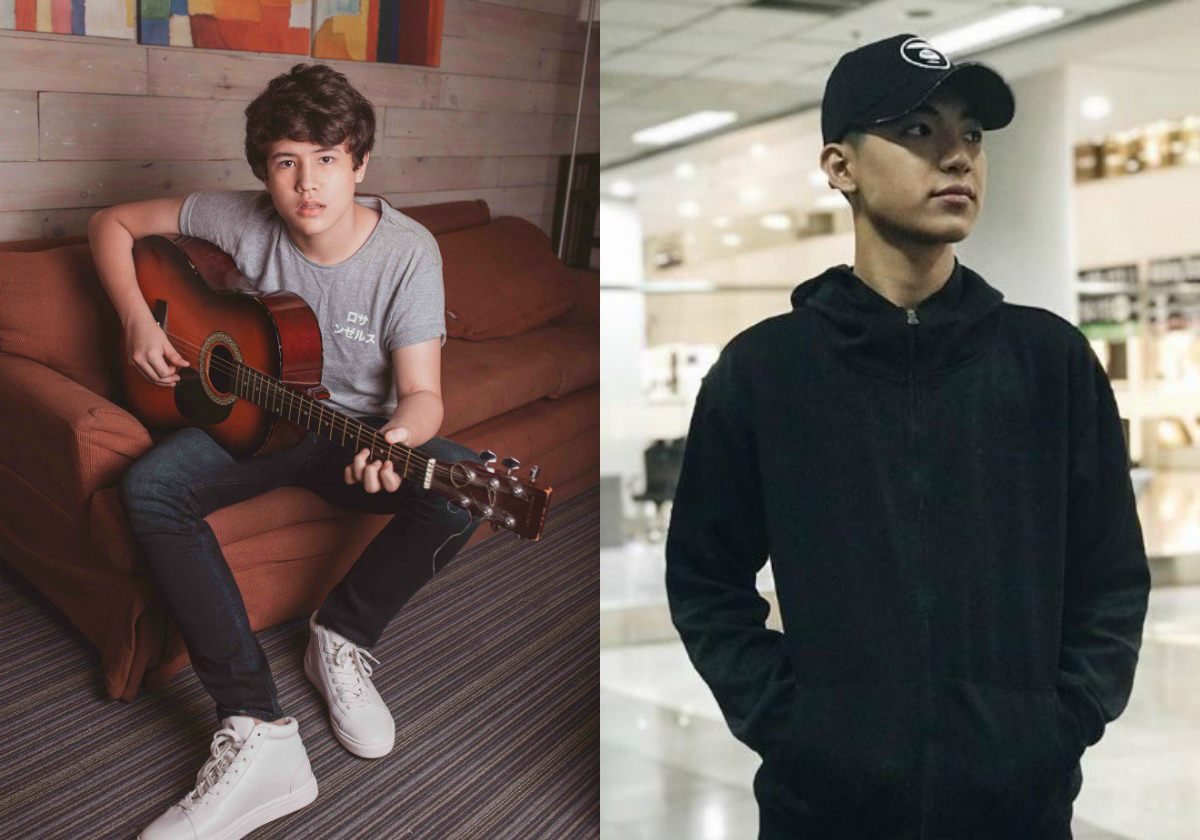 It all started when JK allegedly tweeted Espanto, saying "gayness at its finest", which got deleted immediately.
Later on Espanto called out JK about said hacked tweet, saying that when he finds his "hacker", he should pay Espanto a visit to know who the real gay man is.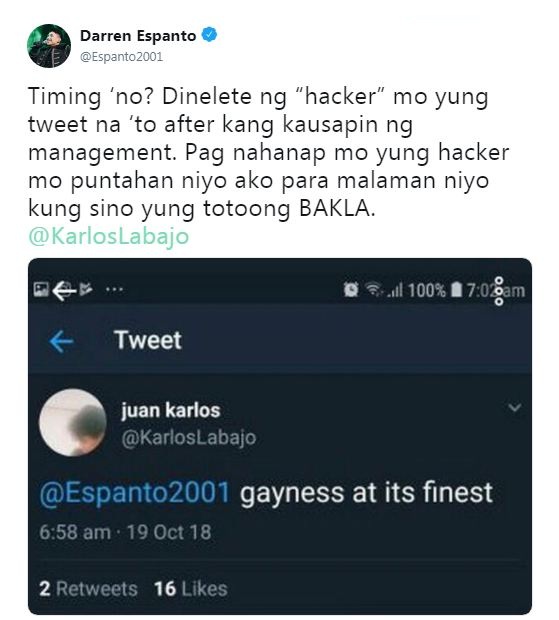 Timing 'no? Dinelete ng "hacker" mo yung tweet na 'to after kang kausapin ng management. Pag nahanap mo yung hacker mo puntahan niyo ako para malaman niyo kung sino yung totoong BAKLA. @KarlosLabajo
Aside from the ranting spree that JK did on his Twitter account, that included screenshots of his private conversation with the other singer, this also led to netizens calling both of them out for seemingly using "gay" to insult one another.
A number of Twitter users educated the singers by saying that it's not right to use gay as a slur as it is not supposed to have a negative connotation.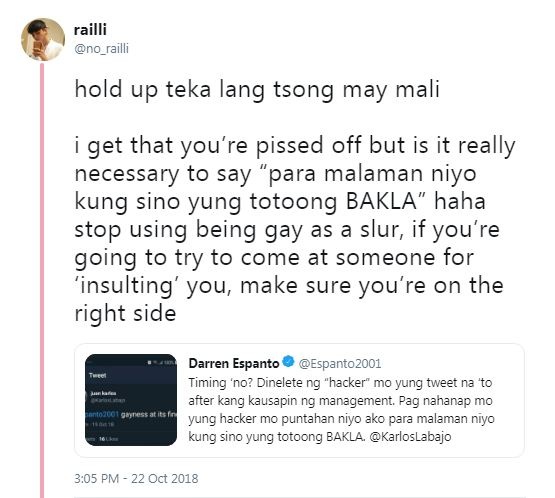 hold up teka lang tsong may mali

i get that you're pissed off but is it really necessary to say "para malaman niyo kung sino yung totoong BAKLA" haha stop using being gay as a slur, if you're going to try to come at someone for 'insulting' you, make sure you're on the right side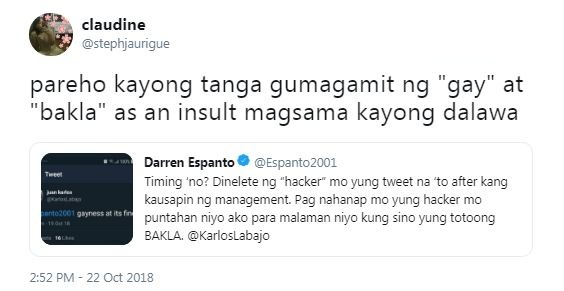 pareho kayong tanga gumagamit ng "gay" at "bakla" as an insult magsama kayong dalawa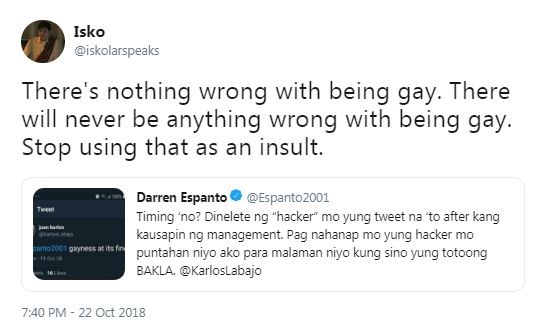 There's nothing wrong with being gay. There will never be anything wrong with being gay. Stop using that as an insult.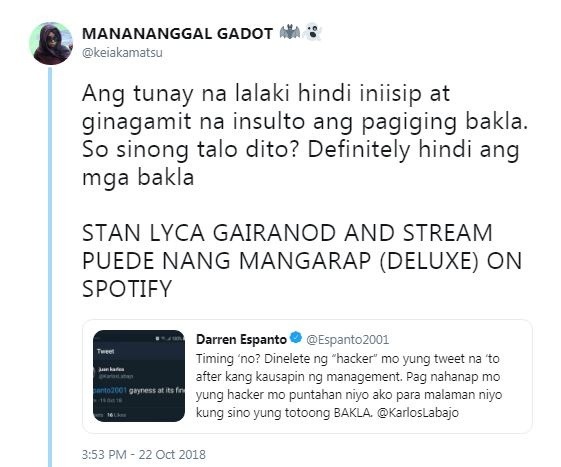 Ang tunay na lalaki hindi iniisip at ginagamit na insulto ang pagiging bakla. So sinong talo dito? Definitely hindi ang mga bakla

STAN LYCA GAIRANOD AND STREAM PUEDE NANG MANGARAP (DELUXE) ON SPOTIFY
Mikhail Quijano then tweeted a thread about everything that is wrong regarding using gender identities as insults.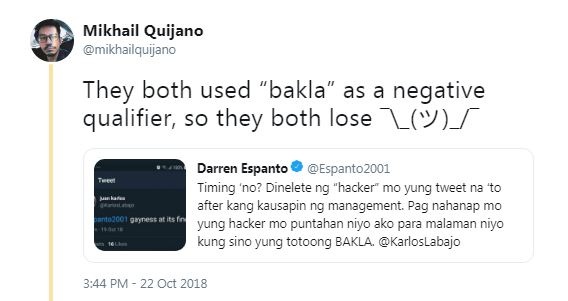 They both used "bakla" as a negative qualifier, so they both lose ¯\_(ツ)_/¯
Hello kids! There's much to learn (and much responsibility) as kids in the limelight with some sizeable influence on the public. The first thing to understand is that someone's SOGIE is never to be used as an insult or to allude to something negative, like cowardice or malice.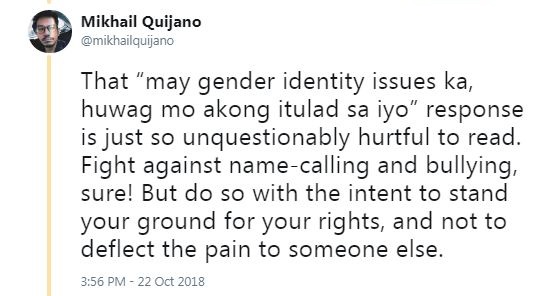 That "may gender identity issues ka, huwag mo akong itulad sa iyo" response is just so unquestionably hurtful to read. Fight against name-calling and bullying, sure! But do so with the intent to stand your ground for your rights, and not to deflect the pain to someone else.
The thread ended by calling the quarrel "childish" and "petty" which is a reflection of how the society still sees homosexuality.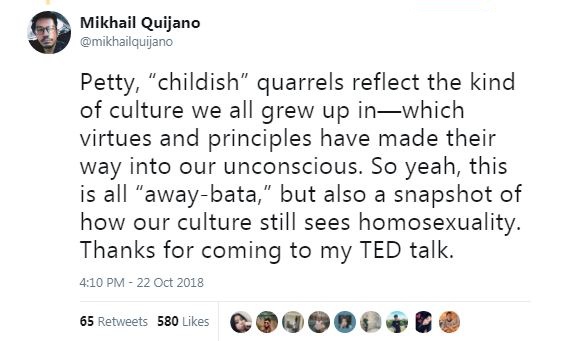 Petty, "childish" quarrels reflect the kind of culture we all grew up in—which virtues and principles have made their way into our unconscious. So yeah, this is all "away-bata," but also a snapshot of how our culture still sees homosexuality. Thanks for coming to my TED talk.
Espanto then defended himself, saying that he never used "gay" as a derogatory term and added that he's tired of all the bashing he has received for the past five years.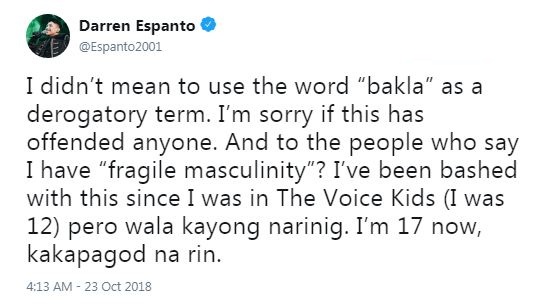 I didn't mean to use the word "bakla" as a derogatory term. I'm sorry if this has offended anyone. And to the people who say I have "fragile masculinity"? I've been bashed with this since I was in The Voice Kids (I was 12) pero wala kayong narinig. I'm 17 now, kakapagod na rin.