Larry Gadon caught vetoing his past statements.
In a 2016 interview, he said that he will kill all members of the MILF, however, in a recent press briefing, he uttered that he never said such words. 
A Facebook page named Kilusan Kontra Katiwalian uploaded a video showing how controversial lawyer and  senatorial aspirant Larry Gadon denied his past statement about the members of the MILF.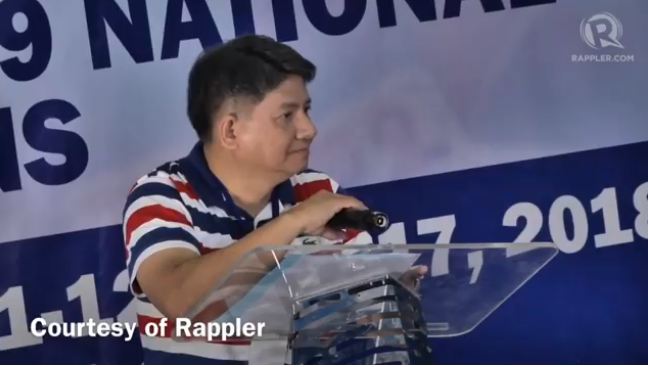 In a media conference, a member of the press asked him about the issue regarding his answer during the 2016 elections.
"During the 2016 elections, you drew criticisms because of what you said on TV that the MILF should be killed. Do you still maintain the same [opinions]?"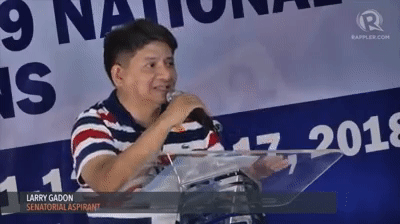 He expressed that he only referred to the terrorists and never said that he will kill everyone.
"No. Let me explain. In that interview, I said that I'm referring only to the terrorists. And only after 10x of maninikluhod ako sa kanila, makikiusap, luluha ako ng bato, and everything. And hindi ko sinabi, even if you will watch the video again, hindi ko sinabing papatayin ko lahat. Ang sinabi ko lang dun yung mga terorista."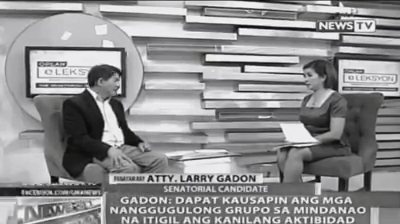 The video then showed the interview with GMA 7, wherein Gadon said how he would kill all the members of the MILF.
"Lulusubin ko sila roon, dadalhin ko ang buong pwersa ng sandatahang Pilipinas at papatayin ko silang lahat. Susunugin ko yang mga bahay nila. Papatayin ko pati mga ipis at daga."
The interviewer, Kara David, even asked if he will kill everyone, even children. He immediately answered, "Lahat. Kailangan burahin ang lahi nila. Kahit masunog ang kaluluwa ko sa impyerno, gagawin ko yan."
When David said that the kids and mothers are harmless, he repeated his answer.
"Kailangan burahin mo yung lahi." 
Sa mga tatakbong Senador, bago nyo ibuka ang bibig nyo, pakaisipin maigi ang sasabihin… dahil nakabantay kami!Atty Larry Gadon… ekis ka na Bobo! 😂😂😂Huwag i-BOBO'to! 🖕🏽

Posted by Kilusan Kontra Katiwalian on Sunday, October 14, 2018
Gadon also recently made headlines as he supposedly didn't have enough photos for the filing of his Certificate of Candidacy and even submitted the wrong form.