Alden Richards' fan passed away recently.
AlDub fan tries Maine Mendoza's MAC makeup prior to having cancer; watches Alden Richards' concert before dying
Her sister shared how much the actor has been her happiness up to the last days of her life.
A fan of the Pambansang Bae Alden Richards and Maine Mendoza recently passed away due to cancer.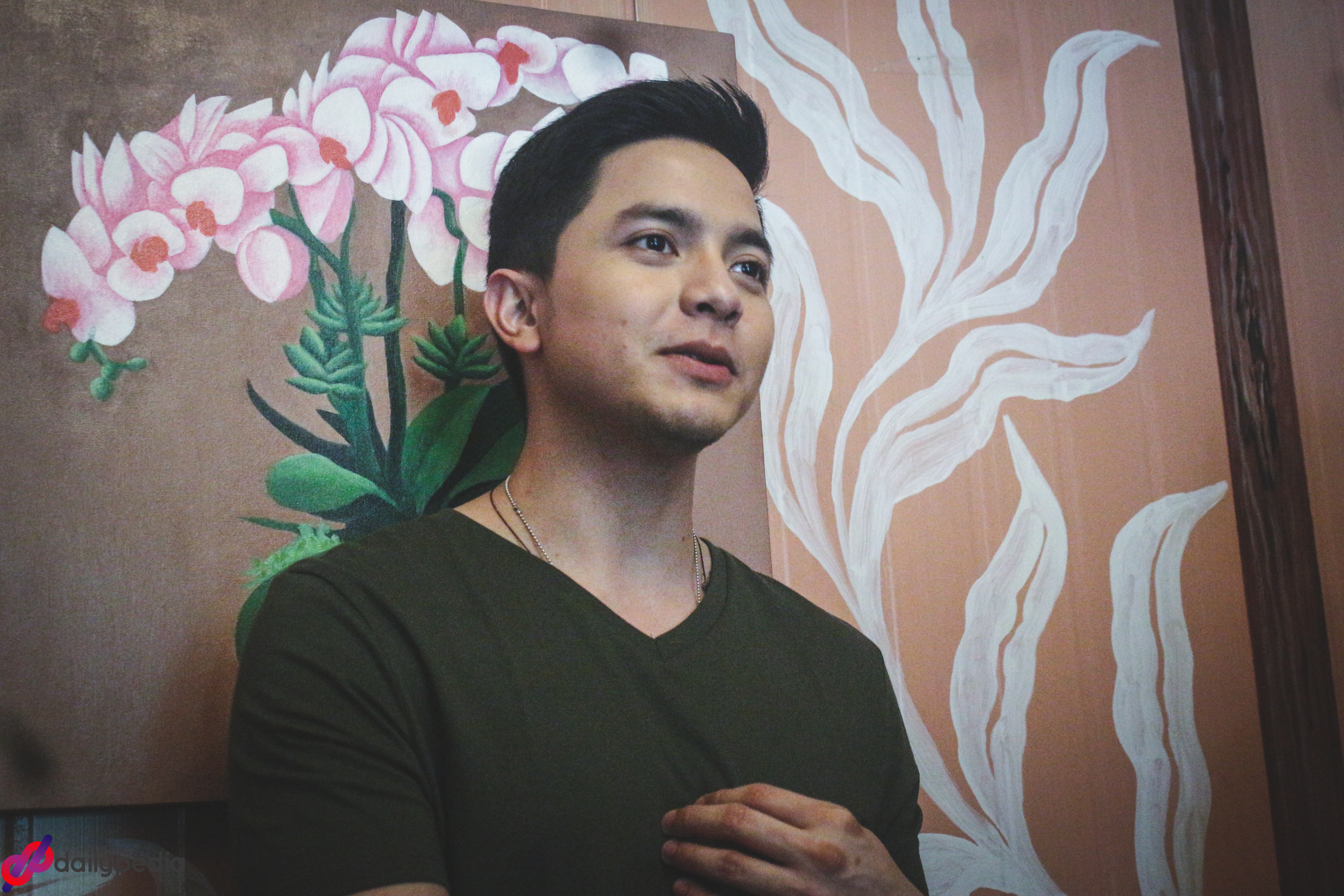 According to the fan Gail's sister, the actor's 'Adrenaline Rush' last September 21 was the last concert they ever watched together before she passed away on October 8. It's a sad thought but her sister said that she was happy while watching Alden perform.
She remembered it all after watching the replay of the concert telecast last October 14.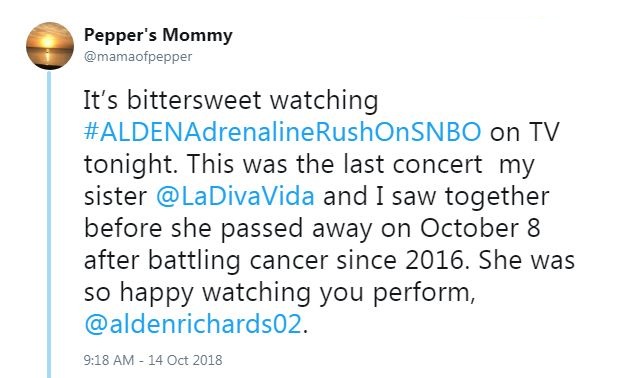 It's bittersweet watching #ALDENAdrenalineRushOnSNBO on TV tonight. This was the last concert my sister @LaDivaVida and I saw together before she passed away on October 8 after battling cancer since 2016. She was so happy watching you perform, @aldenrichards02.
She added that they actually received the devastating news that her sister's cancer got worse on the day of the concert, however, Gail still wanted to enjoy that night.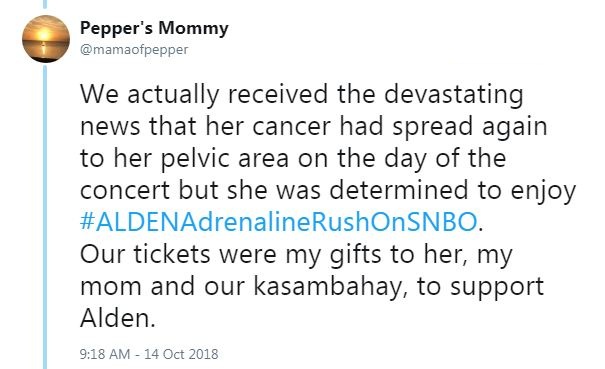 We actually received the devastating news that her cancer had spread again to her pelvic area on the day of the concert but she was determined to enjoy #ALDENAdrenalineRushOnSNBO.
Our tickets were my gifts to her, my mom and our kasambahay, to support Alden.
Aside from the concert, her sister still got to purchase three of Maine Mendoza's MAC lipstick.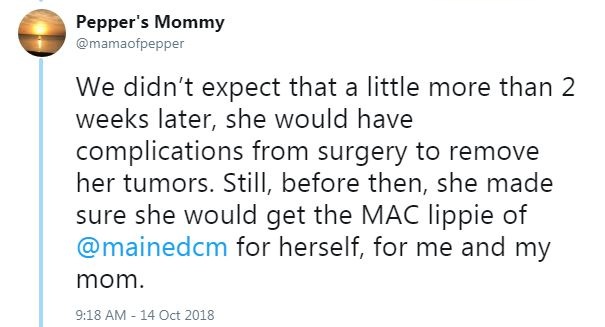 We didn't expect that a little more than 2 weeks later, she would have complications from surgery to remove her tumors. Still, before then, she made sure she would get the MAC lippie of @mainedcm for herself, for me and my mom.
She also shared her sisters' little interactions with Alden and his dad.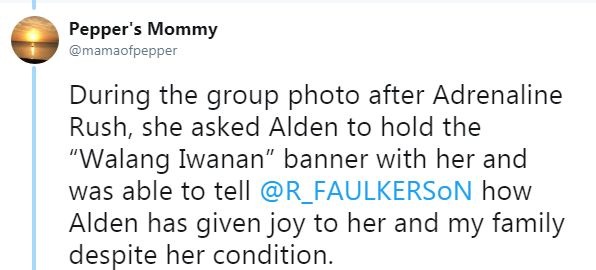 During the group photo after Adrenaline Rush, she asked Alden to hold the "Walang Iwanan" banner with her and was able to tell @R_FAULKERSoN how Alden has given joy to her and my family despite her condition.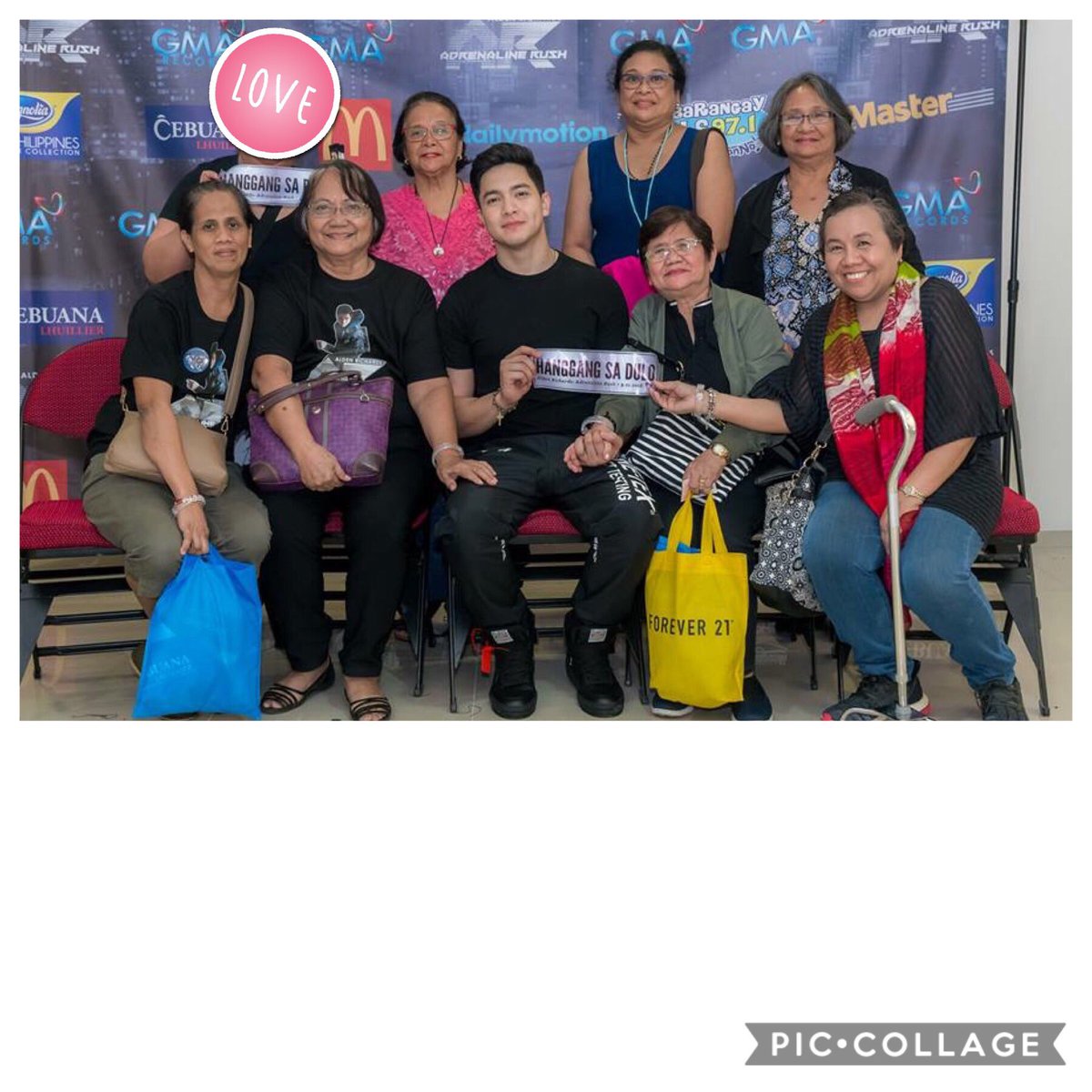 She then expressed her thankfulness to all the people in fandom they have met.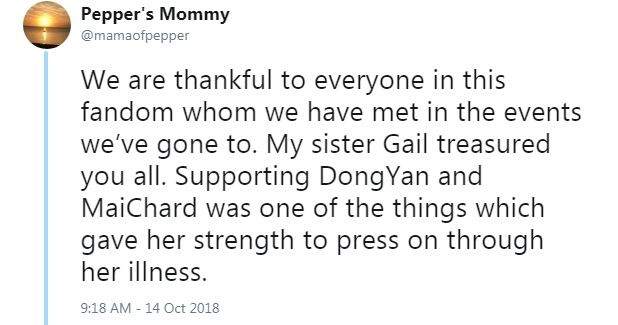 We are thankful to everyone in this fandom whom we have met in the events we've gone to. My sister Gail treasured you all. Supporting DongYan and MaiChard was one of the things which gave her strength to press on through her illness.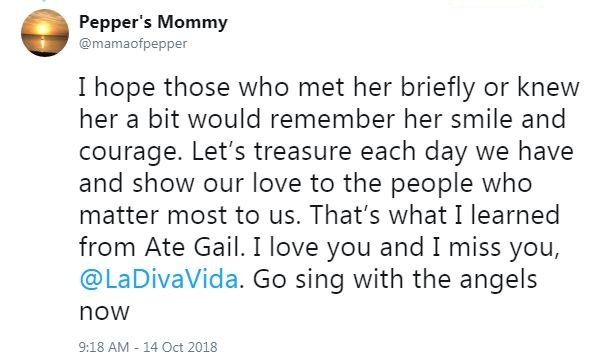 I hope those who met her briefly or knew her a bit would remember her smile and courage. Let's treasure each day we have and show our love to the people who matter most to us. That's what I learned from Ate Gail. I love you and I miss you, @LaDivaVida. Go sing with the angels now