'Moymoy Lulumboy' is a book series written by Palanca-awardee Segundo "Jun" Matias Jr., with illustrations by Jomike Tehido.
The Young Adult book is published by Lampara Publishing House, Inc. Its unique premise focuses on a boy named 'Moymoy,' who has shape-shifting powers like that of an aswang.
ABS-CBN recently acquired Moymoy Lulumboy with plans of developing it into a TV series, film, digital piece, merchandise or an attraction.
"Aswang" is always something we associate with fear; we deduce to believing this myth about this hideous elemental creature eating a live baby (or a pregnant woman in her ripeness). Soulless and perpetually famished, we have grown to despise the "aswang."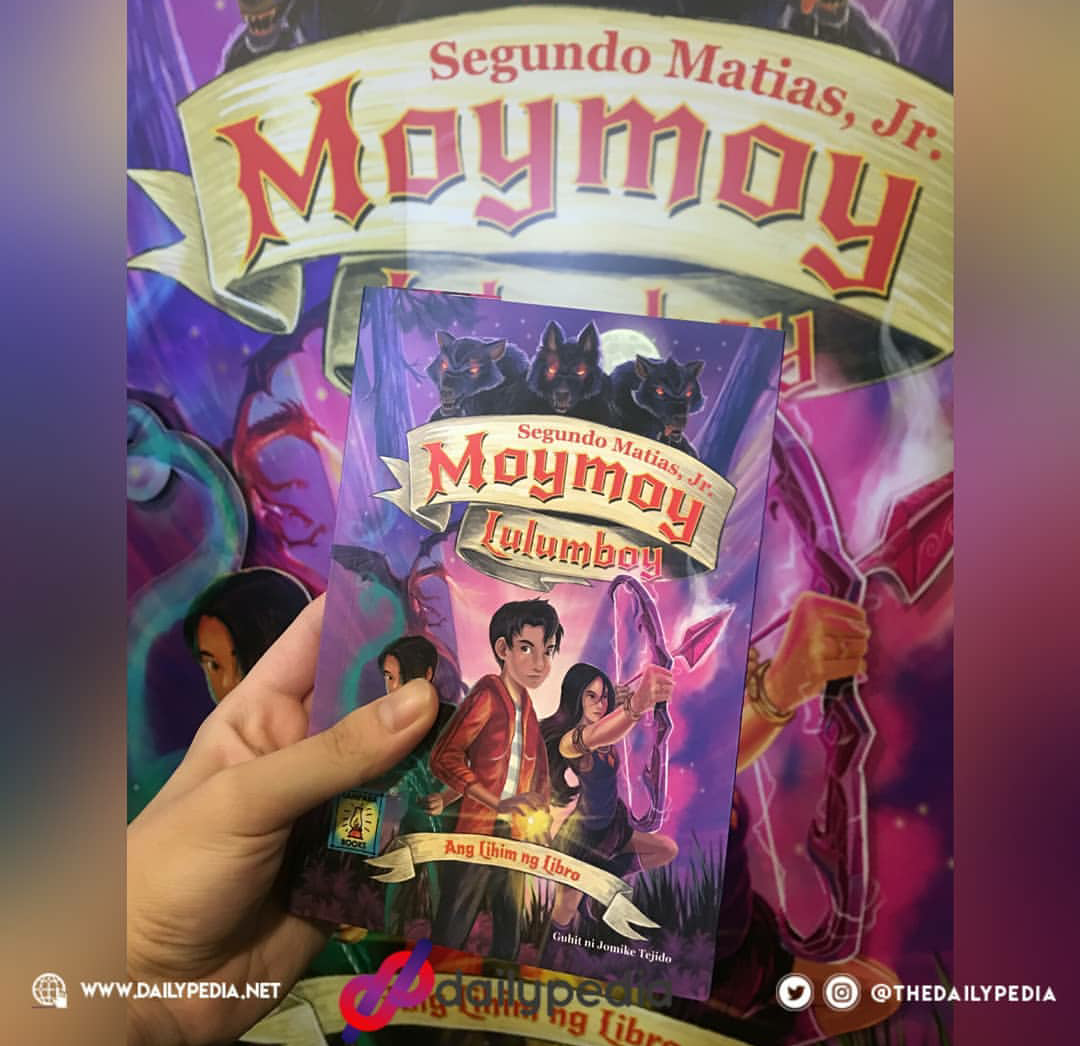 Unlike in Hollywood where their deemed equivalents, such as vampires and werewolves, have already been limned on a different light over the years, our reviled "aswangs" remain prowling in the dark – well, not until "Moymoy Lulumboy" first came in 2014 – continually being popularized four years after, with its 5th book out now for the public to 'devour'.
Who is 'Moymoy?'
Enthused to make something that deviates from the usual tropes of aswang chronicles (but still remains true with the intention to resurrect the Philippine Mythology), Palanca-awardee and best-selling author Segundo "Jun" Matias Jr. presents Moymoy as the not-so-typical teenager who has shape-shifting powers resembling that of an aswang, who, at the height of his puberty, is slowly transforming into a character with a little darkness and aggression, but whose kind-heartedness and empathy persist throughout his coming-of-age conquest.
Apart from this, author "Jun" tweaks entirely what we have commonly known about aswangs. In his make-believe world of "Gabun," the aswang is a creature of goodness, principled individuals with special gifts. In the fantasy world of "Gabun," other local mythological creatures such as the duwende, manananggal, kapre, and tikbalang co-exist with each other, upholding peace in their community – a far cry from the human flesh-eating creatures we commonly know about.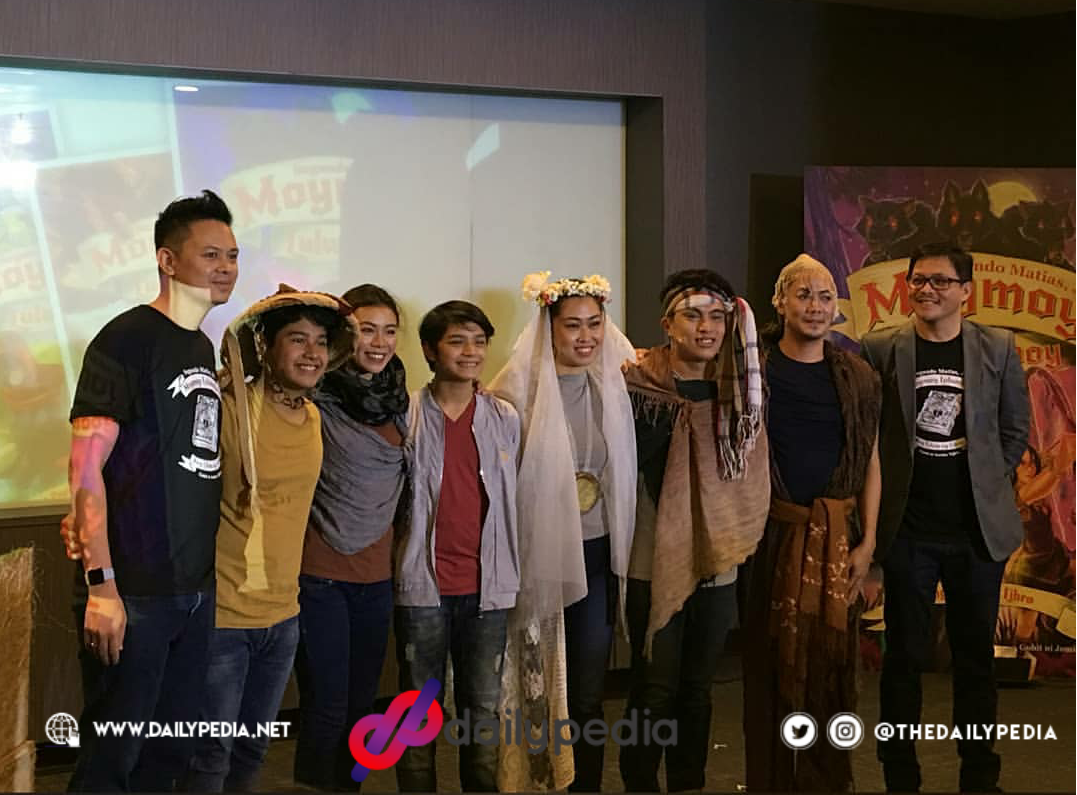 Why we need to be 'friends' with Moymoy
Titled "Moymoy Lulumboy: Ang Lihim Ng Libro," the fifth book, and the latest installment of the series continues with the journey of the boy as he conflicts in coping up with the death of his mother Liliw, and contends with his legacy as the supposed hero to save "Gabun" from evil forces.
Receiving good reviews from book critics and readers alike, the "Moymoy Lulumboy" Young Adult book series was one of the highlights at the Manila International Book Festival (MIBF) last September 14. Philippine Daily Inquirer has even included the book in the top 10 books of 2014, commending its "solid efforts at further modernizing our own myths." Interaksyon's Romsanne Ortiguero also raved about the franchise, particularly the fourth installment, Moymoy Lulumboy: Mga Dulot ng Digmaan for taking the audience into a "gripping reading experience as new characters and challenges were introduced." Notably, in the 5th book, illustrator Jomike Tehido showcased his unorthodox art style. A prolific architect, author, illustrator, and painter himself, Jomike has made sure the illustrations appeal to kids and young adults alike. Truly, with this kind of "rave" and quality, it is without a doubt a good idea to finally befriend an aswang.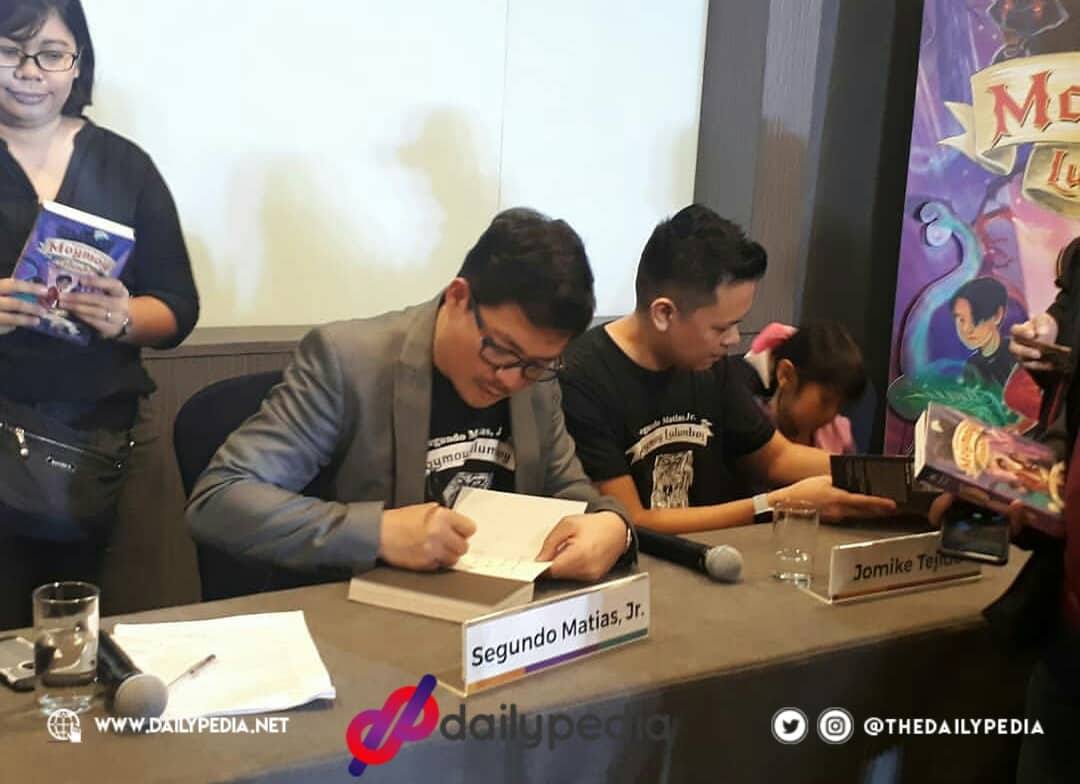 A live action, perhaps?
With the continuous rise of public interest on the franchise, ABS-CBN saw the "Moymoy Lulumboy" book series' potential to be developed into a TV series, film, digital piece, merchandise or an attraction. Acquiring its rights, the boy-aswang is now officially a Kapamilya. Although there are still no updates regarding this, Moymoy Lulumboy fans have something to look forward to.
[Moymoy Lulumboy: Ang Lihim Ng Libro is available on Precious Pages retail outlets, National Book Store, Pandayan Book shops and leading books stores nationwide. For inquiries you may contact, [email protected]]