Vice Ganda unexpectedly found an ex-couple in the crowd during live airing of "It's Showtime."
He comforted the girl and gave pieces of advice to the former lovers.
Some break-ups end well while others don't. Either way, the pain that a person felt during a separation from a lover is unavoidable.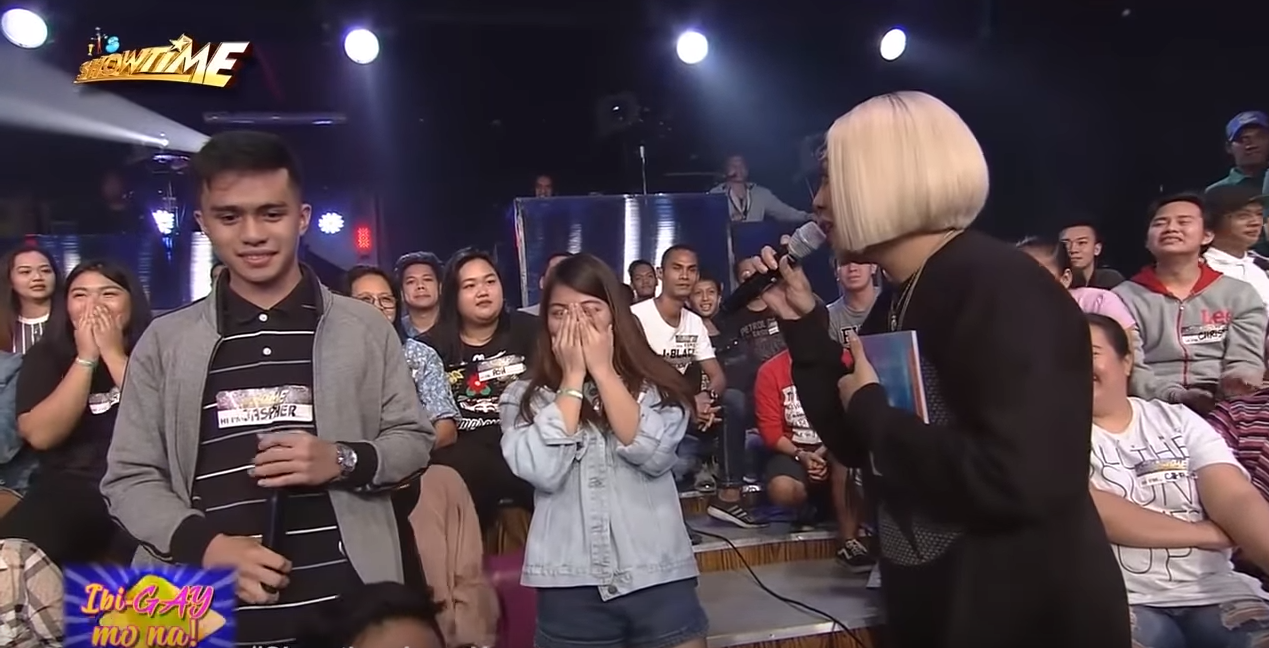 In an episode of It's Showtime's Miss Q & A, a contestant opened up about her recent break-up. The story moved a lot of the audience members to tears, however, the camera caught a crying girl who stood out.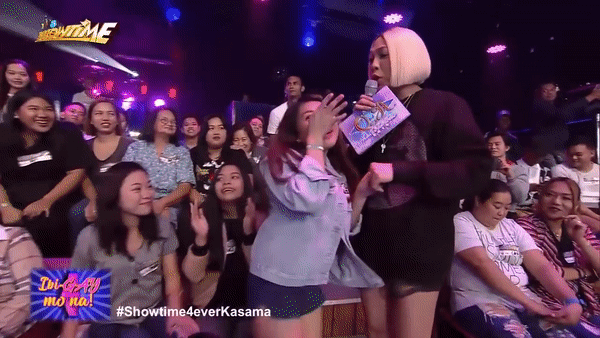 Comedian and host Vice Ganda got curious and approached her to give comfort and ask questions. The woman shared that she felt the contestant's hurt. She added that she still hasn't moved on from her boyfriend who broke up with her a little over a month ago.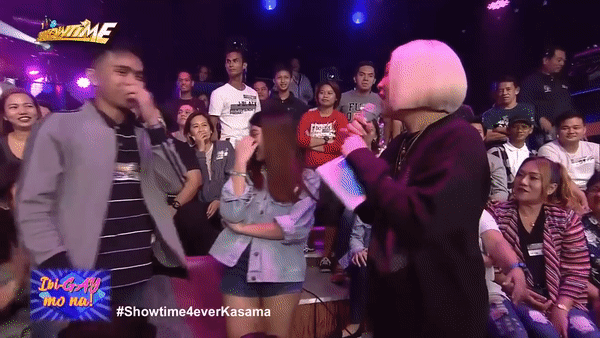 What was unexpected was that her former lover was present and seated on the same row. Vice took the chance to try and learn the story of the ex-couple with co-host, Amy Perez.
They tried asking the two about their break-up, however, the former lovers avoided answering questions and wanted to keep details private.
After a short while, the girl admitted that she still loves her ex-boyfriend. "Mahal ko pa eh. Mahal ko pa kasi." 
Vice and Amy failed to get more information about the break-up, but the man apologized and shook the hand of his ex-girlfriend.
Vice then gave the girl some advice and told her to let go. "Katulad niya na nag-let go na, mag-let go ka na rin. You have to decide to be happy.
"At mayroon isang lalaki [na para sa 'yo] na sa paningin niya na ikaw ang pinakamaganda at pinakamahalaga."