Lito Atienza slammed Goyo, pointing out a scene that he believed was inaccurate.
Historian explained what really happened in the Battle of Tirad Pass.
Jerrold Tarog's 'GOYO: Ang Batang Heneral' has won praise from both critics and audiences as it tackled history with a different approach.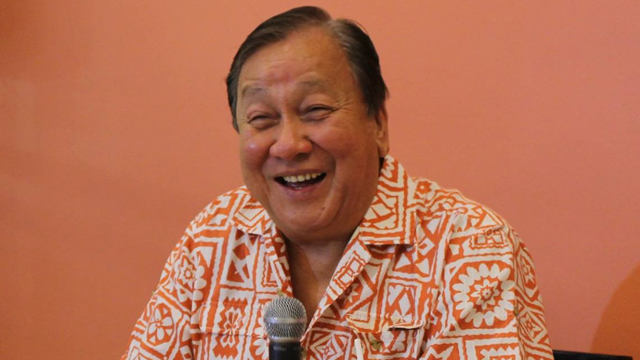 But it seems that not everyone liked the movie.
Senior Deputy Minority Leader Jose "Lito" Atienza Jr. accused the film of "historical inaccuracy" as it was said to have portrayed Filipinos as cowards during the Battle of Tirad Pass.
In an interview with ABS-CBN News, he added that he actually expected the movie to be as good as the director's previous movie, 'Heneral Luna.'
"Inspirasyon ko 'yang si Gregorio del Pilar. The country's youngest general died protecting [then president Emilio] Aguinaldo from the oncoming American forces. He chose Tirad Pass to make a stand."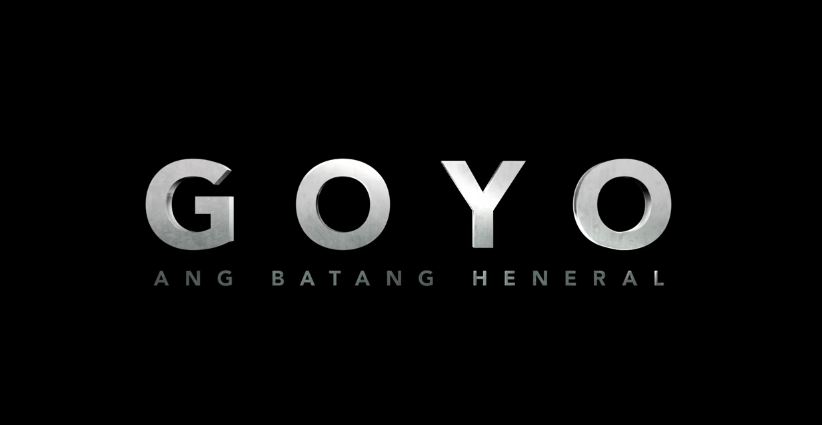 In the movie, Del Pilar (Paulo Avelino) is portrayed as a young military officer full of doubts but fiercely loyal to the Philippine president to the point of hunting down Aguinaldo's perceived enemies.
The film follows the events of the last 5 months of Del Pilar's life until his death at the Battle of Tirad Pass.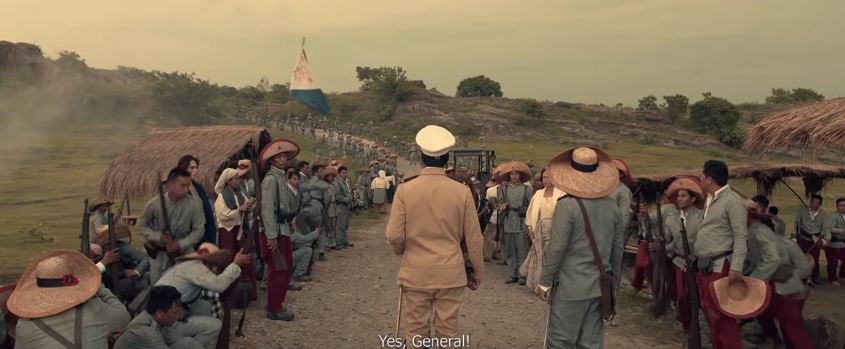 Atienza said that he was annoyed that the movie did not do justice to Del Pilar's death, to the point that he wanted to leave the cinema.
"Del Pilar died a hero. Sa accounts sa history books, sugatan na 'yan, sumakay pa sa kabayo niya para ipakitang ang Pilipino handang mamatay.
"Sa movie, hindi siya nakasakay sa kabayo. He was killed by a sniper. Sabi ko: 'P***ang pelikulang ito.' Kinalabit ko misis ko, sabi ko 'Alis na tayo.'"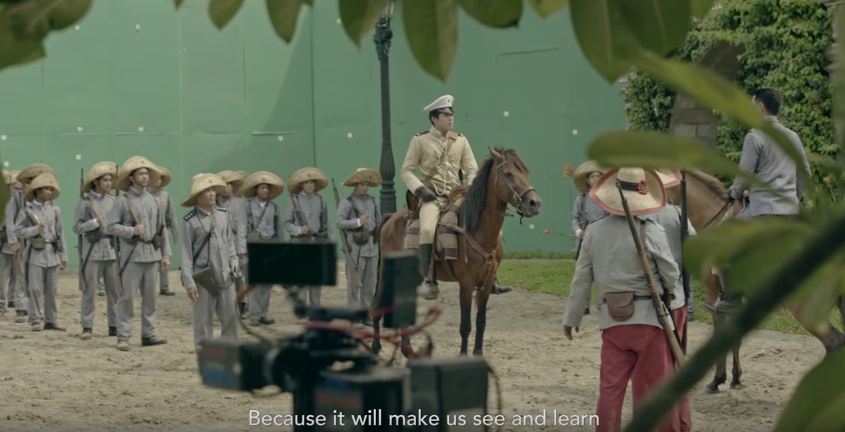 He also described that as soon as Del Pilar died in the movie, the Filipinos were like scared rats. "Parang mga dagang pinapatay ng mga Amerikano…
"We need historical heroes and modern-day heroes to emulate. Film as a medium is one of the most effective media that could influence the character of our young. E bakit pinagmumukha mo na duwag ang mga Pilipino? Hindi tayo duwag. Never naging duwag ang Pilipino sa harap ng giyera, fighting the Japanese, the Spanish, even the Americans.
"Kung gagawa tayo ng historical film, kung kailangang mag-adjust nang kaunti, dagdagan niyo pa ang kabayanihan. Hindi 'yung karuwagan."
Historian explains.
Historian Xiao Chua, one of the researchers of the film, encouraged Atienza to read more history books like the Teodoro Kalaw biography, to know more about the Battle of Tirad Pass.
Chua explained that Del Pilar's death was based on the recollections of two people that were there at the Tirad Pass, Vicente Enriquez and Telesforo Carrasco.
A book by Carrasco said that Del Pilar did not see the enemy "because of the cogon grass and that he ordered a halt to the firing.
"At that moment, I was handing [del Pilar] a carbine and warning him that the Americans were directing their fire at him and that he should crouch down because his life was in danger and at that moment he was hit by a bullet in the neck that caused instant death."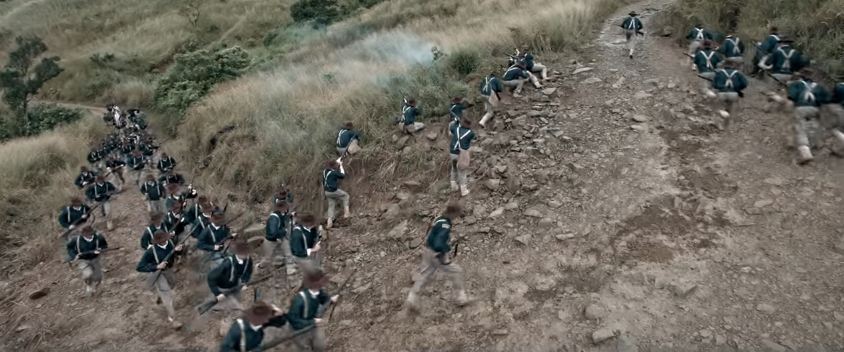 The historian then called Del Pilar's dying on a horse "fake news."
"That is an embellishment of an American journalist in the time of yellow journalism. They wanted to sell newspapers and they wanted to make 'Goyo' appear romantic and all.
"Even the scene where the fighters ran away after Del Pilar's death are in the accounts…Aside from embellishments, everything, including Apolinario Mabini's description of the republic, is historical record."