The Philippine Bible Society released a new version of the New Testament targeting the younger generation.
It uses a "heterogeneous language" or a more casual approach.
After the suggestions regarding the addition of a ray on the Philippine flag and Senate President Vicente "Tito" Sotto III's proposal to change the lyrics of the national anthem, a group of people have now announced a "Pinoy version" of the New Testament.
Members of the Philippine Bible Society (PBS) has published a new translation of the bible that they say caters to the younger generation or the millennials by using what they call a "heterogeneous language" or the spoken form of language.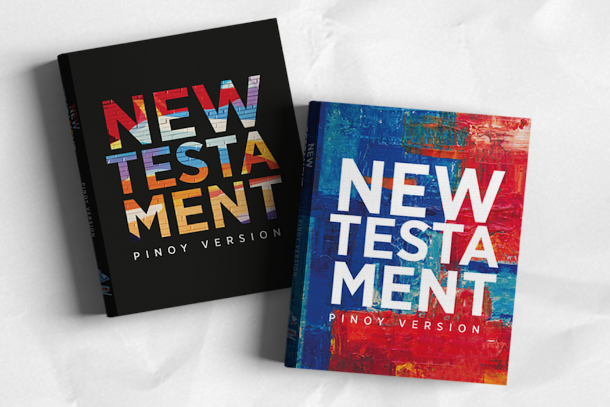 In an interview with ANC, Anicia del Corro, a translation consultant from the PBS said that they wanted it to sound conversational without being unfaithful to the Greek text.
"Well, because as I've said we wanted to translate it in the way that people will actually say it. In their own words, but faithful to the Greek text. It has to be faithful.
"Now, that's why it is heterogeneous language. It uses heterogeneous language. It will make use of English words if it will make the rendering natural, because that's very important."
They used an excerpt from the book as an example.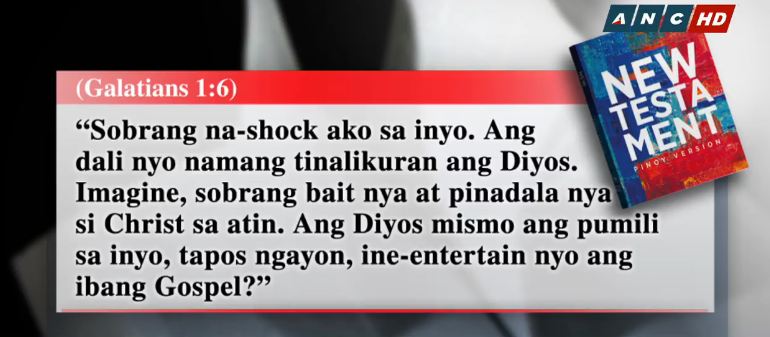 Galatians 1:6
"Sobrang na-shock ako sa inyo. Ang dali nyo namang tinalikuran ang Diyos. Imagine, sobrang bait nya at pinadala nya si Christ para sa atin. Ang Diyos mismo ang pumili, tapos ngayo, ine-enterain nyo ang ibang Gospel?"
She said that the verse shows how they used both Tagalog and English in the text.
"That's why here in chapter 1 verse 6 of Galatians, you have a mixing. You have a mixing the use of both English and Filipino because this is the natural way to say it. If you look at the meaning of this verse in the Greek text, this is the natural way to say it."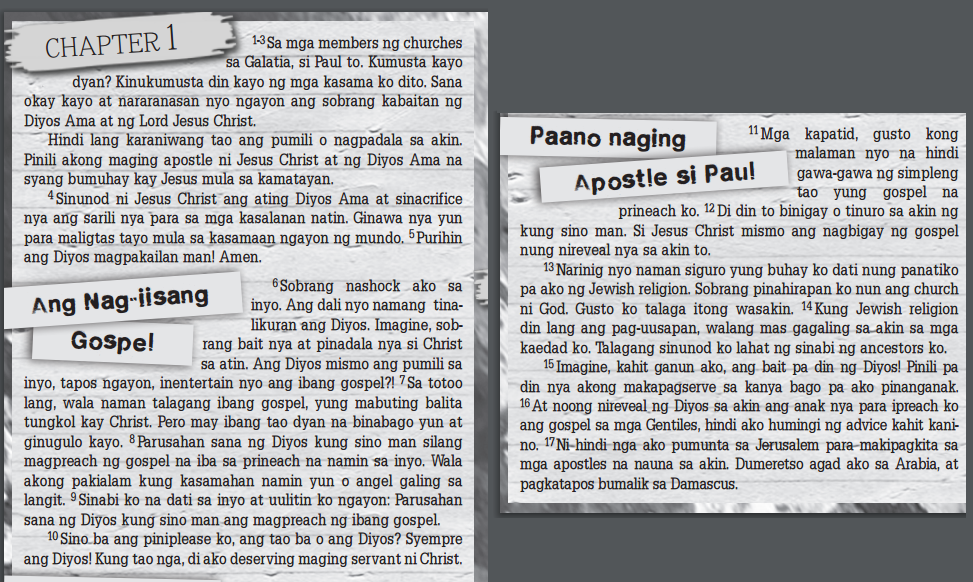 Del Corro said that they have also thought about the accuracy of their version, saying that it has actually been their main concern.
"That is always our main concern: accuracy. And so we have a set of principles. We cannot go beyond a certain parameter. In our dynamic translation, if there is a kind of freedom because we are using meaning as our basis. There's a parameter. We cannot go beyond that."
The said version of the New Testament was launched during the Manila International Book Fair. They said that out of all the 5,000 copies that were printed, half of them were sold and all the remaining books are still available at the PBS office in Manila.