Agot Isidro tweets a message to the current administration.
Netizens question her true motive. 
Actress Agot Isidro isn't someone who is afraid to comment on the latest issues regarding the Philippine government. She's also direct about expressing her opposition to the current administration.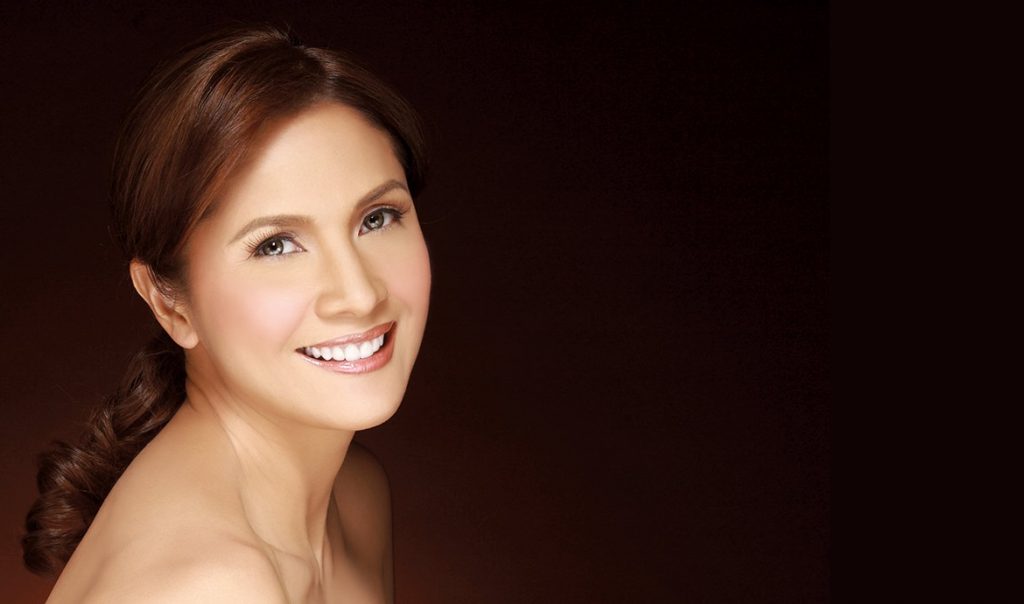 Recently, she tweeted another statement directed to the government officials. She used the oh-so-popular line "walang forever" to imply that the time will come that they will also get punished.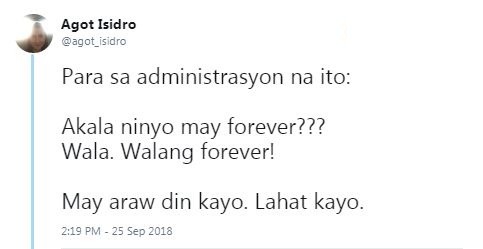 Para sa administrasyon na ito:

Akala ninyo may forever???
Wala. Walang forever!

May araw din kayo. Lahat kayo.
She also passed a message to Duterte's supporters, saying that she hopes they can still eat the rice with bukbok or weevils.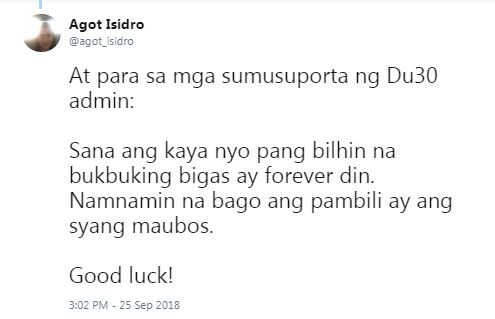 A netizen commented that she should be mindful of how she frames her tweets as she is a "senatoriable for LP."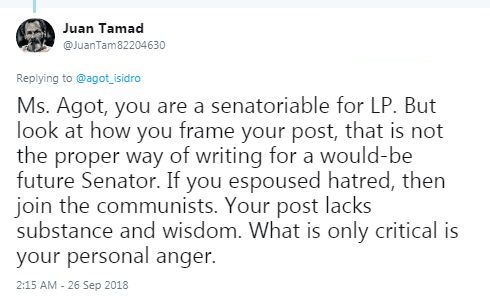 Ms. Agot, you are a senatoriable for LP. But look at how you frame your post, that is not the proper way of writing for a would-be future Senator. If you espoused hatred, then join the communists. Your post lacks substance and wisdom. What is only critical is your personal anger.
Another Twitter user questioned the real objective of her tweets and advised her to not bear negative feelings towards others.

Kung maganda ang hangarin mo sa bayan, bakit ganyan ka po magsalita? Wag magtanim ng sama ng loob, everything's happen for a reason.
Tweetie Wind slammed the actress with a reply.

Yes Agot everyone has his due time point is your time comes first.
Jeffrey CE, on the other hand, connected the tweet with Senator Antonio Trillanes III's amnesty issue.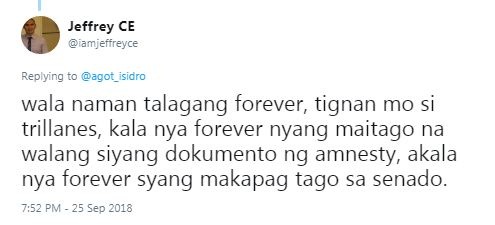 wala naman talagang forever, tignan mo si trillanes, kala nya forever nyang maitago na walang siyang dokumento ng amnesty, akala nya forever syang makapag tago sa senado.