A netizen caught a man taking video of a girl wearing skirt.
The uploader seemed to have predicted the 'perverted act'. 
A man was exposed filming a woman in her skirt while seated by a mall's staircase.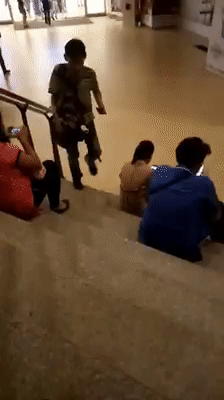 The people on the stairs were busy using their phones when a man walked in and sat on an empty space below a woman wearing a short skirt.
He began fiddling with his phone until he decided to pretend to call someone while looking around to make it look like he's trying to find a companion.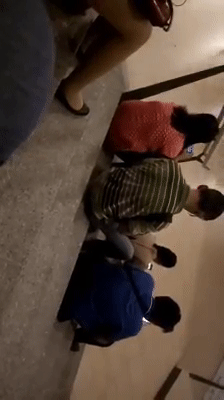 A few moments later his head turned toward the girl and his phone flash suddenly lit up, exposing that he was using the camera of his phone, and not talking to someone.
The man immediately stood up and left in embarrassment.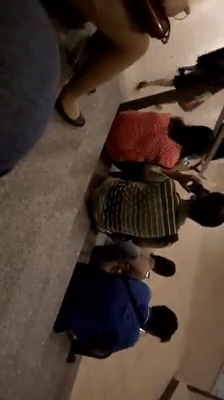 The video now has more than 803,000 views.
A few netizens described the uploader as "advance mag-isip" as the deed hasn't happened yet but she already started taking a video.

advance magisip yung kumukuha ng vid. alam nya agad na gagawin ni kuya yun

Galing naman nung kumuha ng video, nasaktuhan niya na may mangboboso

Grabe…yung predict nung nag vvideo kay manong alam nya agad na mangboboso si manong…kuya pahula nga..hahaha

Pano nalaman na magvivideo sya??? Mind reader yung nagpost
Another netizen called out the uploader, saying that she should've told the lady to sit properly.

Di ka man lang naging concern. Sana man lang sinabihan mo si ateng na wag bumukaka
Aprille Melendrez posted a lengthy comment regarding what could've done to prevent the deed.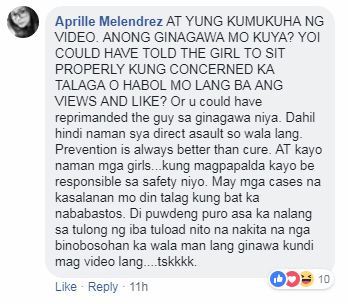 AT YUNG KUMUKUHA NG VIDEO. ANONG GINAGAWA MO KUYA? YOI COULD HAVE TOLD THE GIRL TO SIT PROPERLY KUNG CONCERNED KA TALAGA O HABOL MO LANG BA ANG VIEWS AND LIKE? Or u could have reprimanded the guy sa ginagawa niya. Dahil hindi naman sya direct asault so wala lang. Prevention is always better than cure. AT kayo naman mga girls…kung magpapalda kayo be responsible sa safety niyo. May mga cases na kasalanan mo din talag kung bat ka nababastos. Di puwdeng puro asa ka nalang sa tulong ng iba tuload nito na nakita na nga binobosohan ka wala man lang ginawa kundi mag video lang….tskkkk.