Hollywood actor Stephen Baldwin made a courtesy call to President Rodrigo Duterte.
Baldwin is currently in the Philippines to film a film titled 'Kaibigan' directed by Cesar Montano.
The President discussed various topics with the actor; among those is Hailey Baldwin's recent engagement to Justin Bieber.
American actor Stephen Baldwin is currently in the Philippines to shoot a film directed by Cesar Montano; and he made a courtesy call to the President at the Grand Hyatt Hotel, Taguig City.
The film titled 'Kaibigan' will center on the topic of drug as a menace; and its effect on families.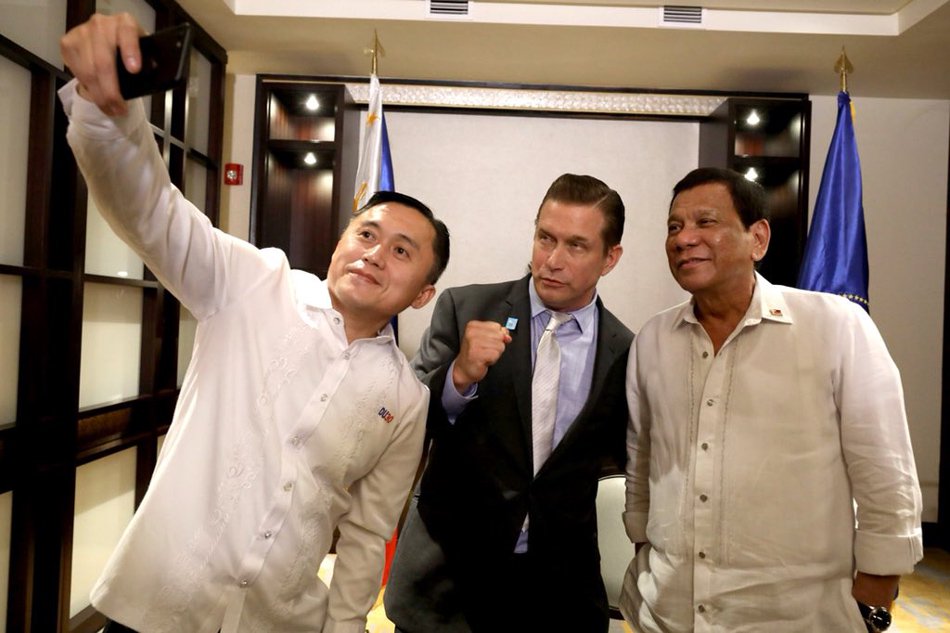 Photo Courtesy of Toto Lozano | Presidential PhotoDuring the courtesy call, the two discussed serious topics such as the upcoming movie and the President's leadership style. On the other hand, the conversation took a more playful turn as Baldwin opened the conversation regarding his daughter, Hailey's engagement to Canadian pop superstar, Justin Bieber.
According to Special Assistant to the President Bong Go, who was also with Duterte in the meeting, the President responded nicely when he was asked about what he thinks about the recent happening.
"During the start of the meeting, Mr. Baldwin asked the President's opinion on his daughter's engagement to actor, singer, and songwriter Mr. Justin Bieber. The President responded that as long as Mr. Bieber truly believes in the sanctity of marriage, Mr. Baldwin has nothing to worry about."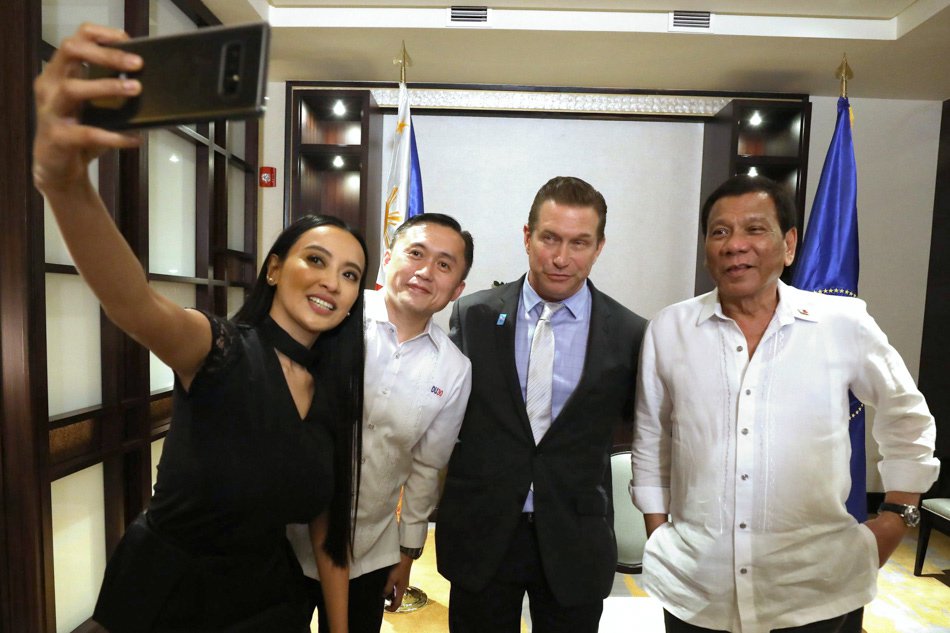 Regarding the President's leadership style, Go shared how Duterte has explained his goals to the actor.
"The President then explained that he was only trying to implement what he promised during the presidential campaign; which is to fight illegal drugs, put an end to corruption, and restore peace and security in the country. The President said that one of the ways to gain respect of the people is to fulfill one's promises," 
The actor also had nothing but praises for the President,"I must say, first and foremost, I was very impressed with how knowledgeable he is about history and the law and things like that and we are praying for this President and the Philippines and again, I just really enjoyed how very humble he was.
"Really, he just came across to me like a loving, concerned family man who wants what's best for the people of the Philippines."
Baldwin then gave the President a copy of his book 'The Unusual Suspect'.