A brandy delivery truck had a mishap in Quezon causing for residents to flock over the bottled alcohol.
The Gumaca Municipal Police Station stated that although there were no reported injuries, it would have been better if the residents did not loot the bottles.
A Netizen posted about the brandy mishap in one of the roads of Gumaca, Quezon.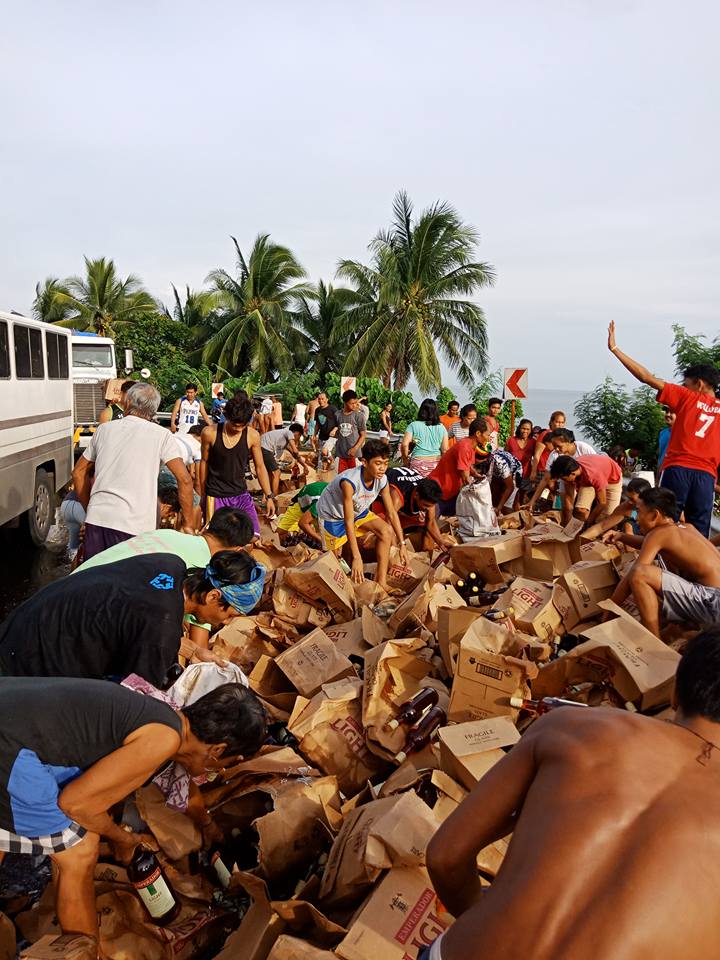 Facebook user Reymar John Jordan posted photos of residents feasting over bottles of Emperador Light that scattered all over a street of Barangay Higakhakin.

While driving….bumaha ng alak umagang umaga…tsk
According to a report by Balitambayan, the Gumaca Municipal Police Station stated that the truck was on the way to Bicol when a side of the van suddenly came loose and boxes of brandy bottles fell down.
Aside from the lost alcohol, there was no reported injuries from the accident.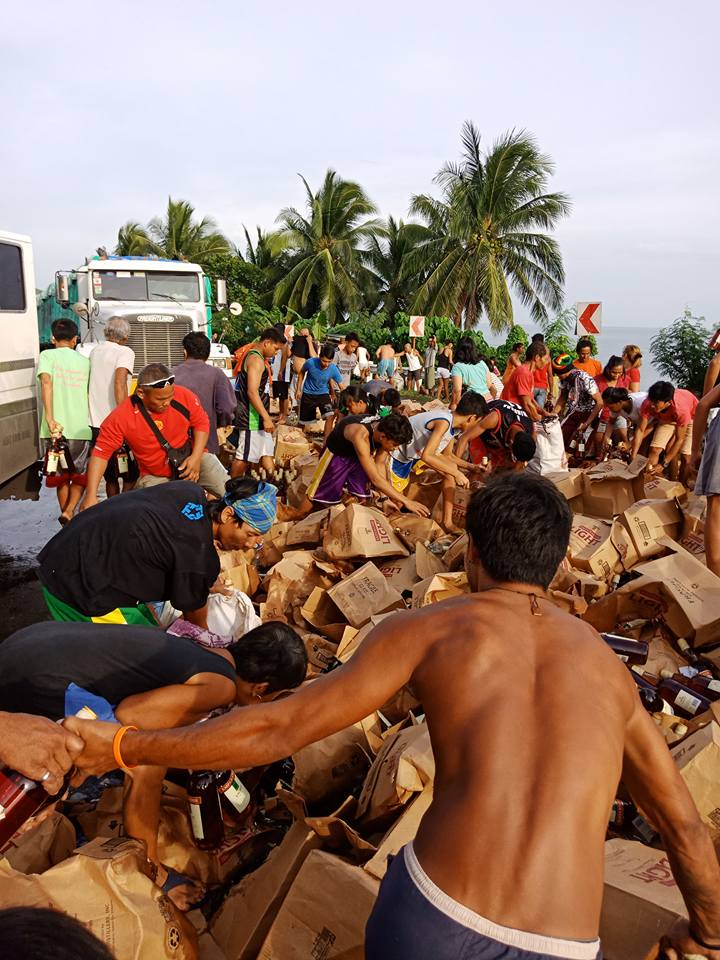 The truck was said to have avoided another vehicle which resulted to the incident that happened on August 12, around 7 am.
It caused heavy congestion, which was worsened when residents of the said barangay crowded over the bottles and began to loot the boxes.
The total amount of alcohol lost hasn't been calculated, however, the police stated that it would've been better if the residents helped gathering the bottles instead of taking advantage of the situation.