Motorist reacted arrogantly toward enforcers' apprehension of her traffic violations.
The woman refused to show her driver's license and kept on raising her voice.
Netizens called out the violator on Facebook but she remained defensive and unapologetic.
A viral video from Gadget Addict is currently the talk-of-the-town after a woman driver resisted the traffic enforcers' apprehension regarding her traffic violations.
According to the enforcers, the woman has illegally parked in one street, however, even before they tried asking for her drivers' license for issuance of ticket, she refused to give to give in, she continually questioned the apprehension process.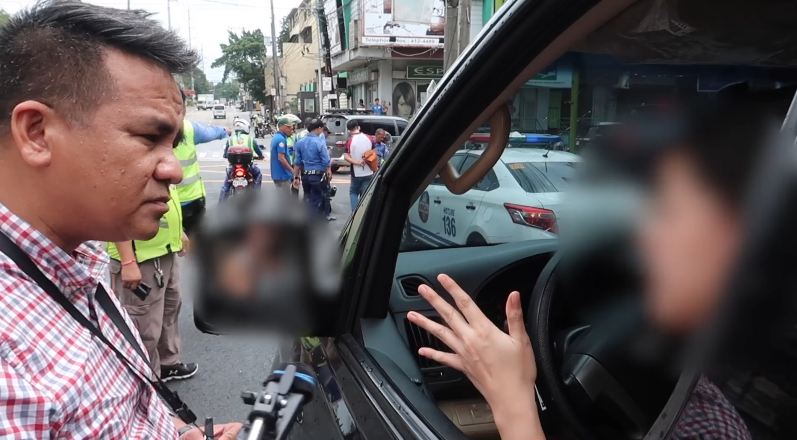 She repeatedly raised her voice to the officers, asking where her five minutes is and demanded them to show her proof that she has been there for five minutes.
The problem was even if she was not parked there for the said amount of time, she's still illegally parked, and that gave the enforcers the right to issue her a ticket. As the woman didn't listen and comply to the orders, they prompted a tow truck, which caused her to raise her voice even the more.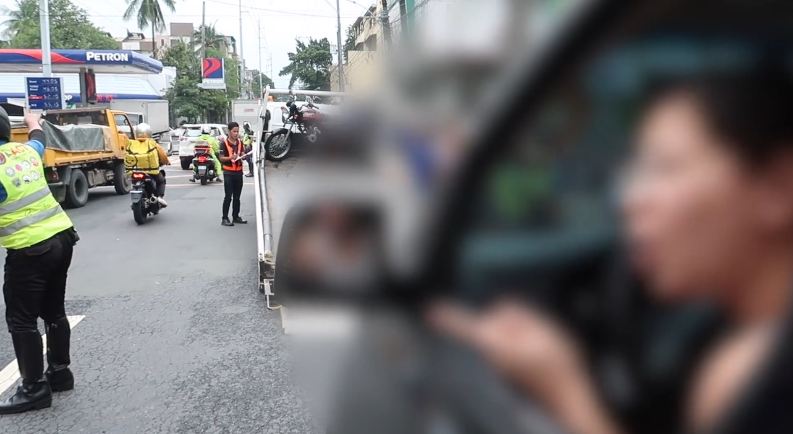 Adding to that, an enforcer told her towards the end that her Starex isn't even allowed to be driven in the first place because of the number coding scheme. The woman tried to reason out that her car is parked and she's not in a major highway. But she still refused to hand her drivers' license.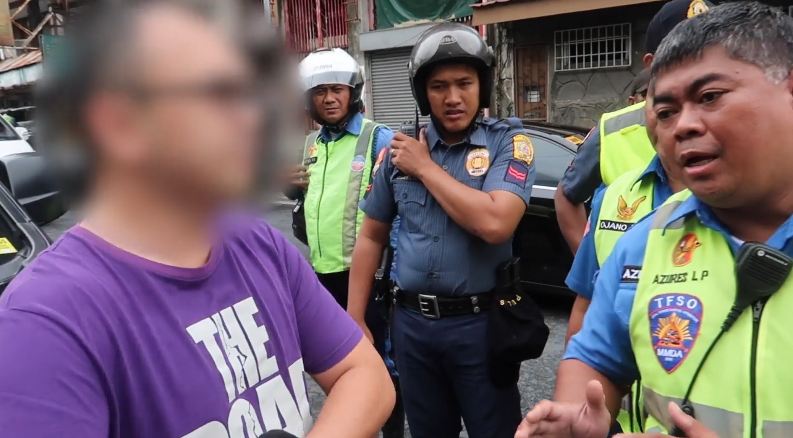 Later on, the husband of the woman came and started questioning the enforcers and accusing them of harassing his pregnant wife. He insisted that his wife is bleeding.
This video isn't suitable for children. What are your thoughts?If you've watched my videos, you'll know the processes of the MMDA. If a vehicle is illegally parked and there's no driver, the enforcers will wait a certain amount of time before calling in a tow truck to take away the vehicle.If the driver arrives in time, they'll be asked to hand over their license so a ticket can be issued and then they're told to move the vehicle.There's two reasons for asking to see the license:1) To ensure the ticket is issued to the correct person2) To make sure the driver actually has a license. You might be surprised by how many drivers attempt to move illegally parked cars and then admit to not having a license. If the driver can't show a license, the assumption would be that they don't have one and the vehicle would be impounded.

Posted by Gadget Addict on Tuesday, August 14, 2018
He even threatened the enforcers and told them that if something would happen to his baby, they will pay for it. The video ended up with the couple fleeing the scene.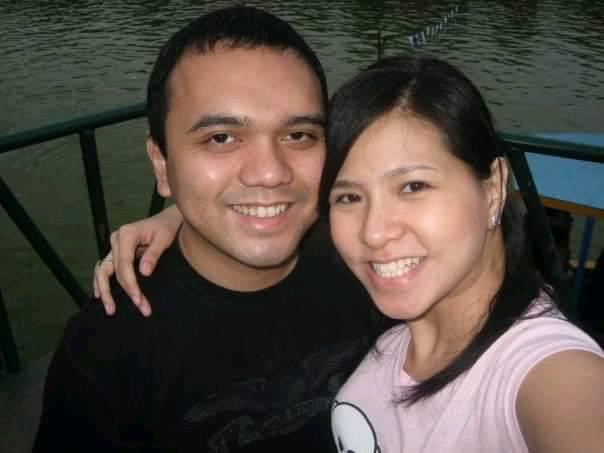 It didn't take long for the Netizens to locate the woman's Facebook account. It turned out that she's a certain Christine Villamora Estepa who works as a prosecutor at the Department of Justice Manila. She's a graduate from Ateneo de Manila University and Ateneo Law School.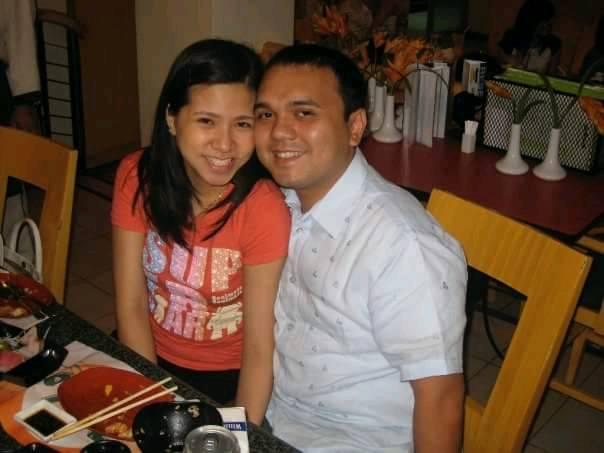 Meanwhile, her husband is named Macky Estepa, who is also a prosecutor at DOJ Manila.
Netizens flocked Christine's Facebook account, slamming her for her arrogance and entitlement. What made the Facebook users more annoyed is that she doesn't seem apologetic about the whole scene as she answered some comments with sassy and bratty responses.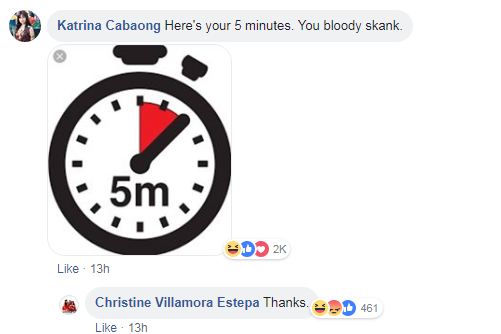 A certain Sang Mj told her that she didn't need the five minutes to be apprehended because the five minutes the enforcers were referring to was for towing. She casually replied "I know."

Someone replied a screenshot of Macky's profile wherein she threatened the Netizen and said "Stop this. Delete or you will be punished as well."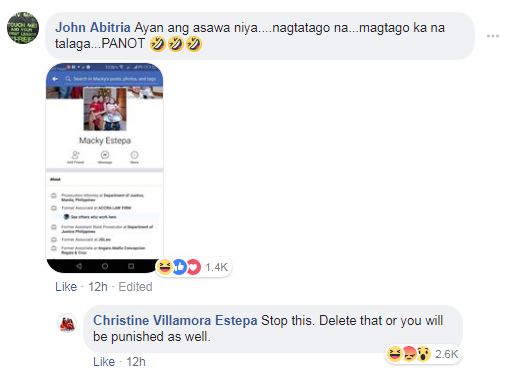 "I hope na sana di maging katulad ng ugali mo ang magiging ugali ng anak mo. Godbless to you," said a certain Zhelle Roblantes.
Christine proceeded on insulting the Facebook user,"Sana d rin magmana sayo ang magiging anak mo. You're nothing but a fame whore. All you do is show and flaunt your body. Get some education, maybe?"

A netizen suggested that Christine should change her profile photo or delete her account and she clapped back with a comment, "Thanks for the suggestion but I don't have to delete my account just to hide from pathetic trolls like you."

MMDA hasn't released a statement yet about the next action against the rude motorist. The video now has more than 10 million views on Facebook.