OFW got heart-broken after allegedly getting cheated on by her 'boyfriend'.
She accused her 'former' boyfriend of being in a relationship with a gay man.
She also demanded her ex to return all the things she gave him including the medium-sized underwear.
In a recent episode of Raffy Tulfo in Action, an OFW asked for help regarding her ex-boyfriend.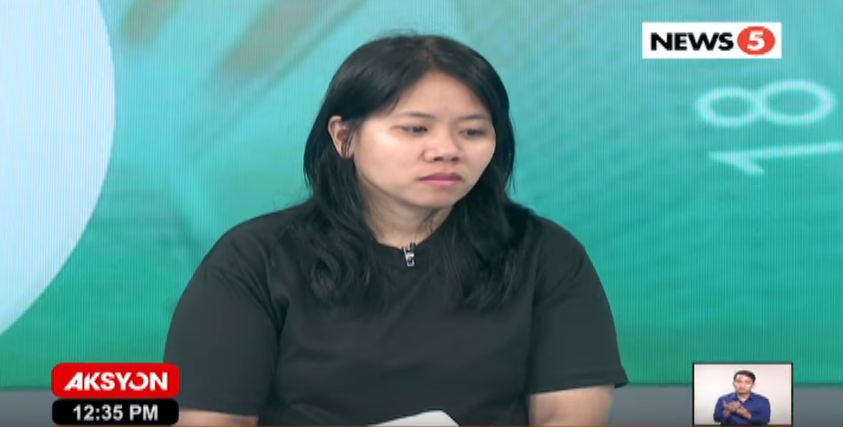 She claimed that her former partner, Erwin Nepomuceno, cheated on her with two gay men. And now that she's broken-hearted, she wants him to return all the things she gave him including plane tickets to and from Zamboanga, 18-karat gold necklace, luggage, iPhone, perfume, shirt, underwear, cellphone load, and Php60,000, in the span of their 8-month relationship.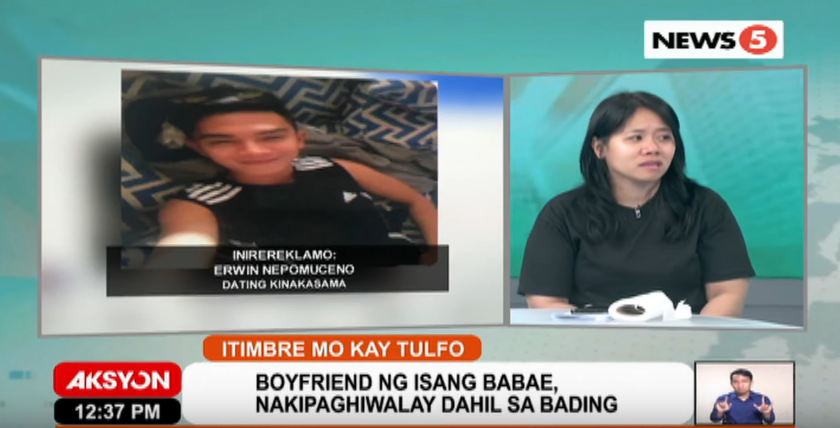 "Gusto ko po talagang bawiin lahat kasi pinag hirapan ko yun sa abroad," she said.
The staff of the show managed to call Nepumoceno and ask him about the truth, he clarified that he is not gay.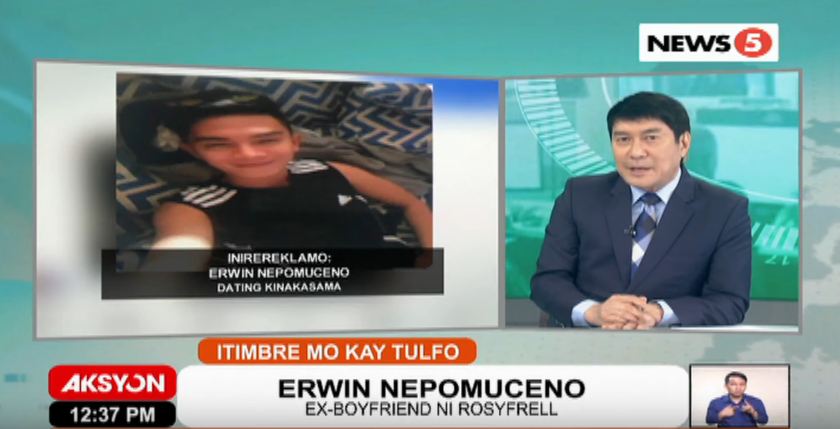 Tulfo asked the OFW how she found out about her then boyfriend's cheating. She answered that she accidentally saw him liking posts of a gay man and when she browsed through the profile, she saw photos of the two.
"December yun nagsimula eh. Kasi accidentally kong nakita sa facebook na nag-like siya ng profile ng isang bakla. Tapos nung sinuri ko yung facebook account, nakita ko lahat na picture nilang dalawa."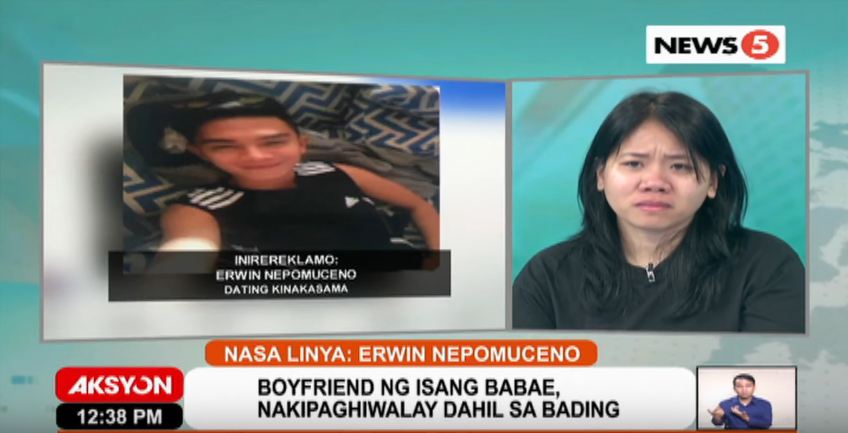 And it turned out that it's not just one gay man.
"May friends ba na sinasabihan mo ng i love you tapos mag i love you ka sa bakla?" the OFW inquired.
Nepumoceno defended himself and he said that he says "I love you" to his friends regularly and it was just normal.
"Para sakin po wala lang po yun… Mali ko rin po kasi yung kasi gumagawa po ako ng mga bagay na alam ko rin pong hindi tama. Pero hidi po yun. Wala po. Kahit mga kaibigan kong lalaki sinasabihan ko rin pong ganon eh. Para sakin wala lang po yun."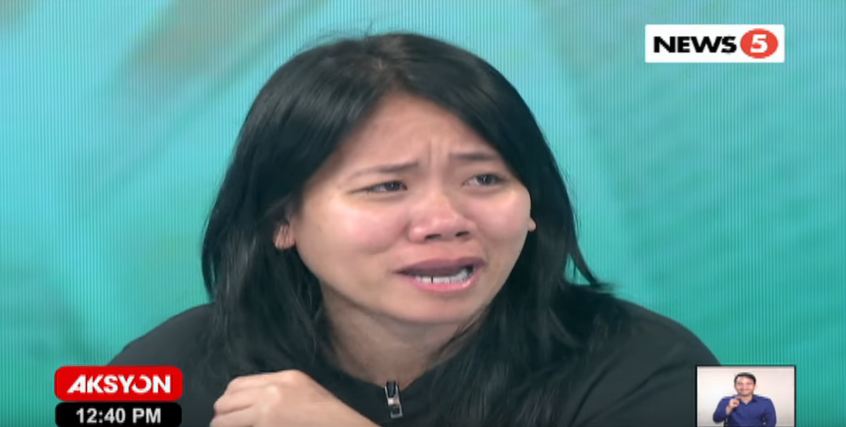 The complainant also said that her ex's cousins also accused her of having sex with Nepumoceno, but they only went as far as a kiss.
"Tapos sasabihin ng pinsan mo nag-sex tayo. Walang hiya ka. Wala kang utang na loob."
Tulfo can't help but chuckle when he heard that the OFW was asking for the underwear back. He jokingly asked her what the size of the brief is and she didn't hesitate to answer, "Medium size. Binili yan sa Gaisano… pagkatatanda ko black yun eh"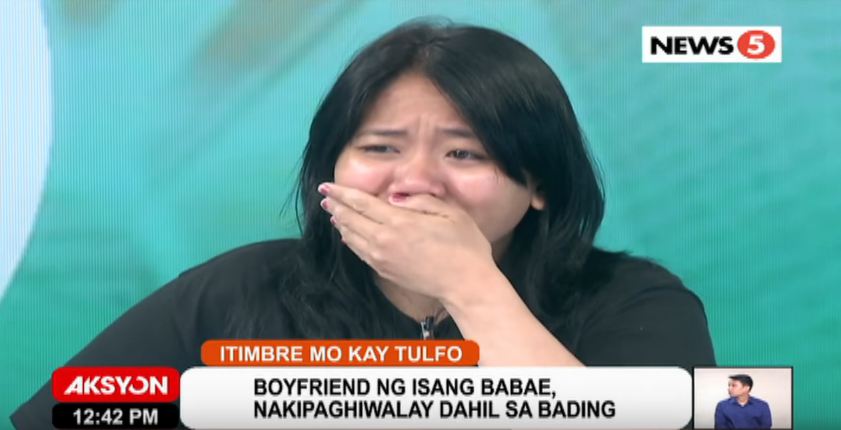 The ex then agreed to return all the underwear as she poured her disappointment once again. "Di mo alam kung gano ka-sakit sakin yun. Sinakripisyo ko pera na yan. Binully ako ng mga kasama ko pero tiniis ko. Nag sakripisyo ako sa abroad, ito lang igaganti niyo sakin ng pamilya mo. Walang hiya ka."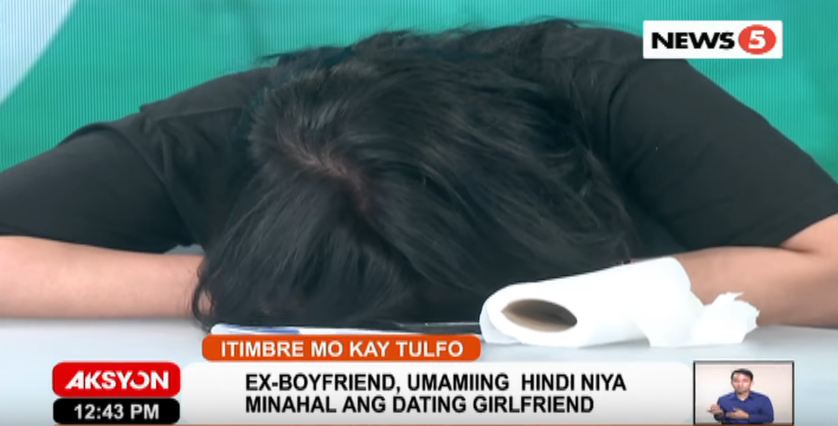 Her heartache worsened when Nepumoceno admitted that he didn't really love her and lied to her about his job status as he wanted to stop her from bothering him.
The full video can be watched here: OFW demands ex-boyfriend to return money and underwear after dumping her for a gay man
In the end, the ex-boyfriend agreed to meet with the OFW to talk things out and have a closure.